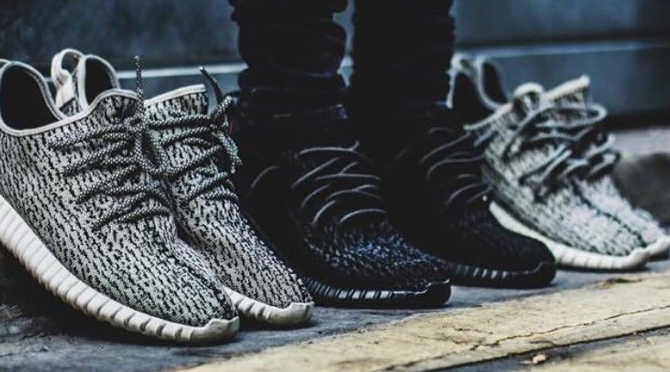 by Brendan Dunne
According to a close associate of Kanye West, adidas has been steadily ramping up production on Yeezy Boosts to ensure that "eventually everyone who wants Yeezys will get them."
Ibn Jasper, West's barber who's done plenty of sneaker designing himself, gave some rare concrete info on production numbers for Yeezy releases so far in an Instagram comment spotted by Complex. In it, he reiterates West's promise that the shoes will eventually be available to all.
According to Jasper, the initial 750 Boost release was limited to 10,000 pairs, while the recent "Moonrock" 350 Boost was limited to 80,000 pairs.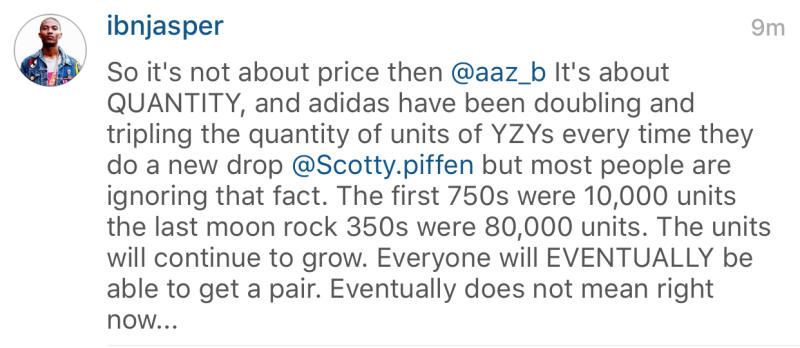 Even if Jasper's right with his numbers, the sneakers are still a far cry from being readily available to the public. The "Moonrock" for example was still a very difficult sneaker to purchase, as reflected by the resell prices currently hovering above the $1,000 mark.