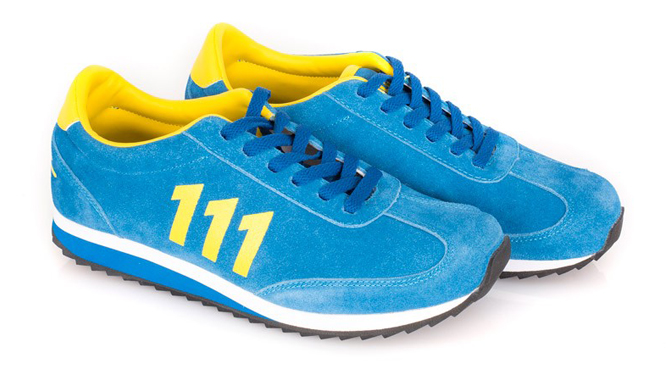 by Brendan Dunne
Usually video game tie-in sneakers appeal more to gamers than they do to sneakerheads, but they're still worth a look due to the overlap in those crowds.
The latest is this pair, made to celebrate the release of blockbuster action game Fallout 4. The relatively nondescript shoes have a blue and yellow colorway matching the look of the lovable Vault-Tec mascot, Vault Boy.
The sneakers even come in a Vault-Tec box and feature the fictional company's logo on the heel.
These official Fallout sneakers are available now from Bethesda.