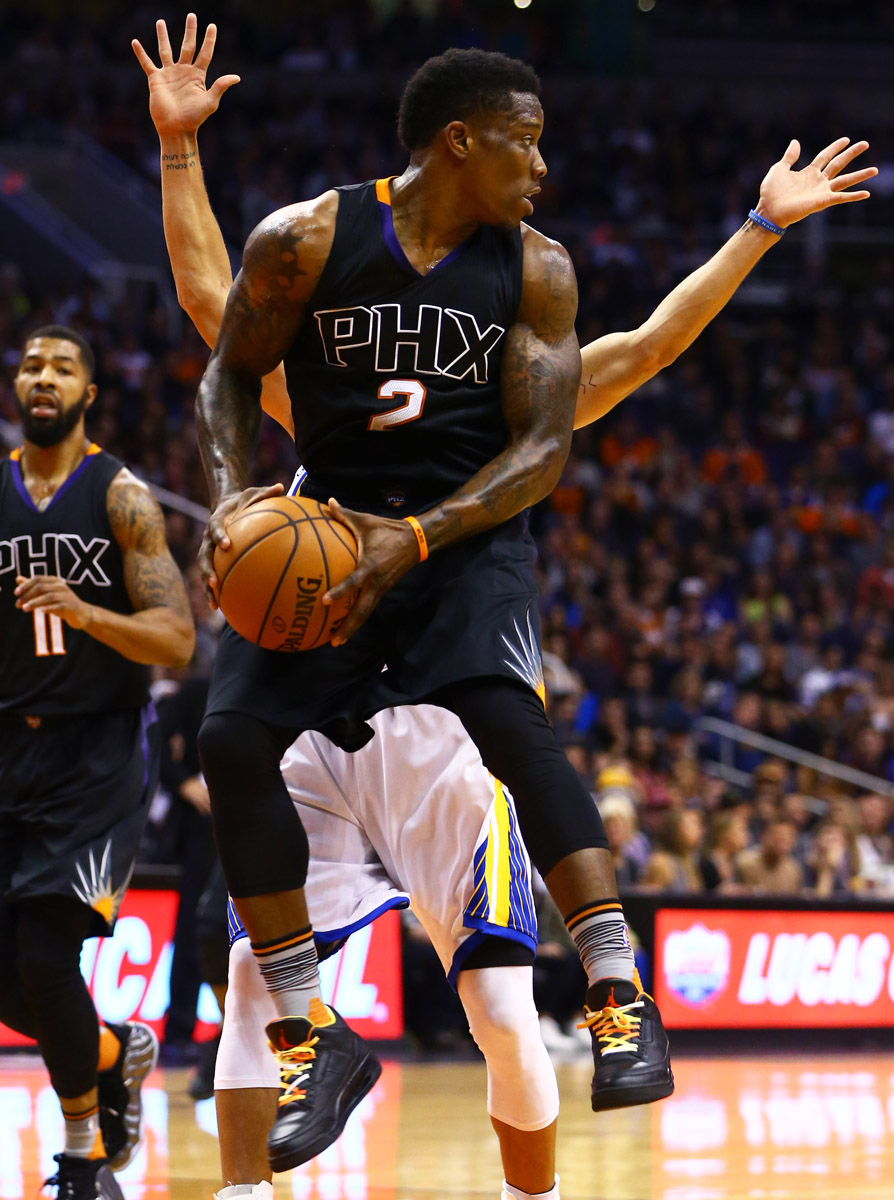 by Brandon Richard
While there's been plenty of praise for his teammate P.J. Tucker, it's been a quiet season for Phoenix Suns guard Eric Bledsoe on the #SoleWatch front. That changed in a big way tonight.
Hoping to help Phoenix put an end to the Golden State Warriors' historic winning streak, Bledsoe took the court in the ultra-rare "Drake vs. Lil' Wayne" Air Jordan 3 sample. The shoe was created for the rappers when they toured together last year.
It's hard to put a value on a shoe like this, but pairs have hit the market for $10,000+ this year. You won't see many more expensive sneakers hit the court .