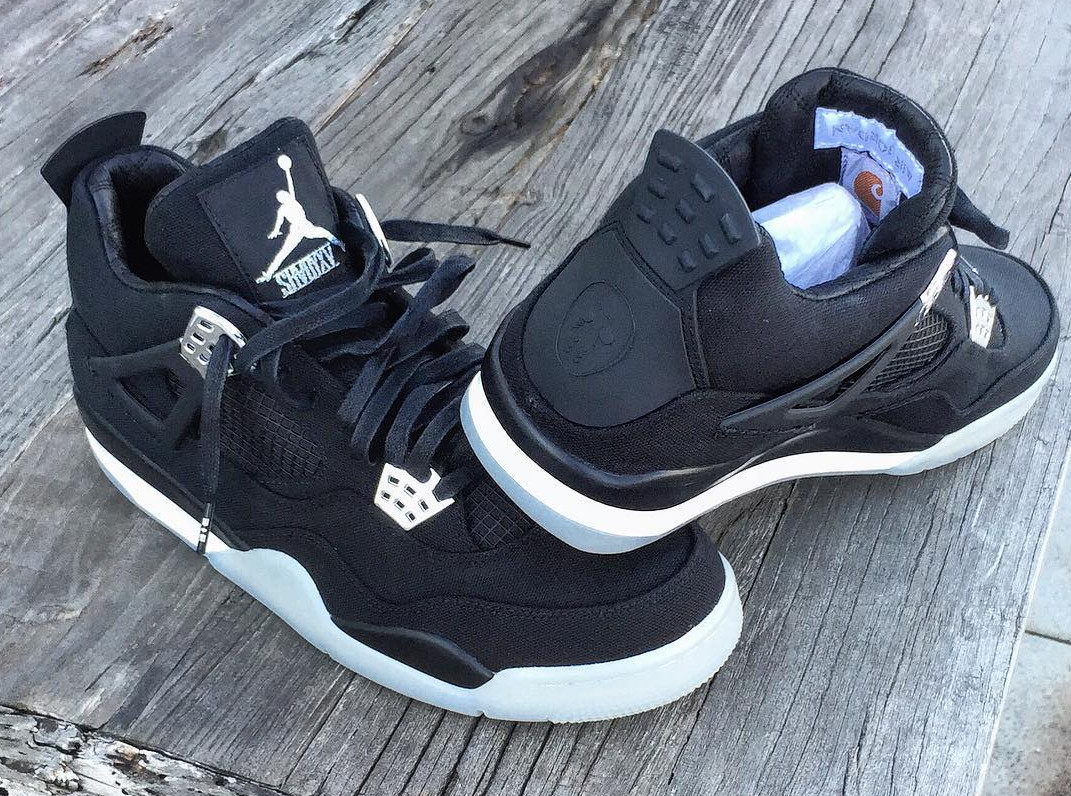 by Brendan Dunne
For now, there are just 10 pairs of the Eminem x Carhartt x Air Jordan 4 available to the public via charity auction. But, there were definitely more made.
A couple of them have been floating around at sneaker shows, while this one landed in the possession of Queens rapper Action Bronson. Bronson shares a manager with Eminem, Paul Rosenberg, whom he shouts out in the caption, so that's the source on these.
While it's not clear just how many of these sneakers are in existence, the idea that there are more than 10 should be taken into consideration by anyone who's seriously thinking about spending the huge amounts of money required to lock them down.