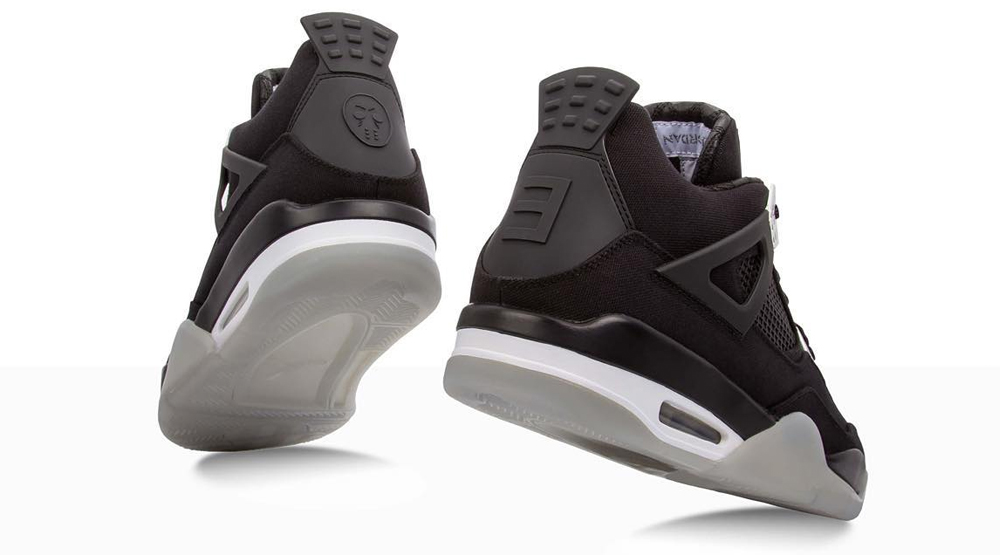 by Brendan Dunne
Ten pairs of the Eminem x Carhartt x Air Jordan 4 will be available exclusively via charity auction this month.
Before today the sneaker had leaked, but none of the entities involved had officially acknowledged it. Eminem's team broke the silence today with a press release on his website featuring a teaser of the shoe, as well as information about its release.
On Nov. 10, just ten pairs will be auctioned off on eBay, with proceeds going to Eminem's Marshall Mathers Foundation.
The sneaker features materials from Carhartt, Eminem's hockey mask logo, his backwards "E" and a ShadyXV mark referencing the 15th anniversary of his label, Shady Records.
Sign up to learn more about the auctions here.
UPDATE 11/10: Eminem announced via Instagram last night that the charity release for this sneaker has been postponed while his team perfects the customer experience for the launch. Read his post below.