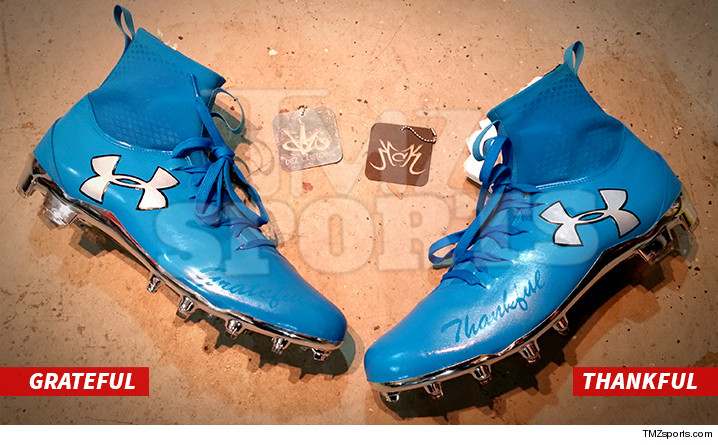 by Brandon Richard
Cam Newton's decision to dab in celebration of his 4th quarter touchdown last week sent uptight parents and out of touch members of the media into an all-out frenzy. For the past week, Newton's character has been unreasonably called into question, but that isn't deterring the quarterback from staying true to himself.
For today's Thanksgiving game against the Dallas Cowboys, Newton is planning on making light of the situation by playing in a pair of custom "Dab" Under Armour cleats by Dez and Kreative. The cleats feature images of Newton's signature celebrations, along with the words "thankful" and "grateful."
Whether or not he follows through remains to be seen — we'll keep you posted once in-game shots are available.
UPDATE: As reported, Newton is wearing his custom "Dabbin" cleats against Dallas.