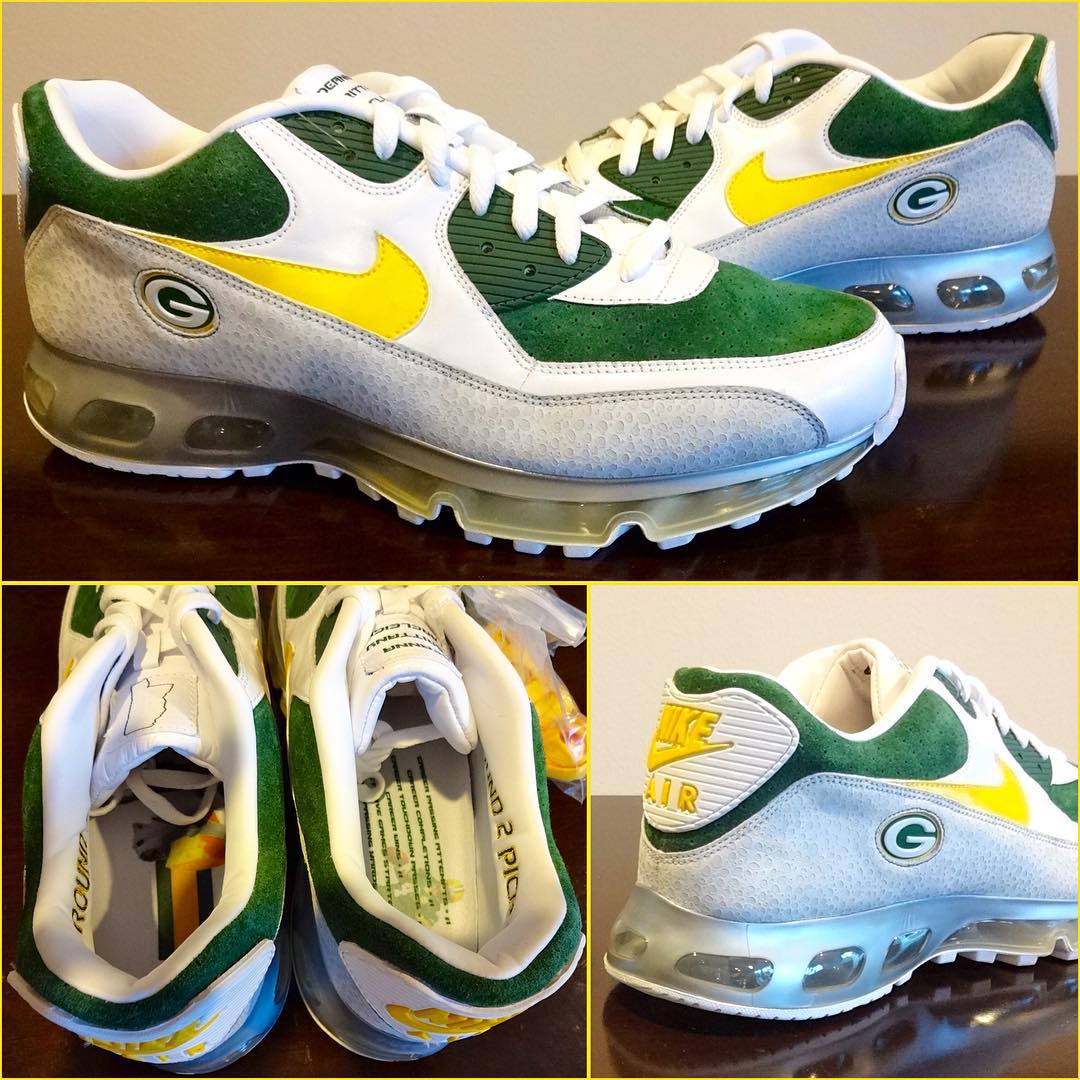 by Brandon Richard
Last night, Brett Favre made his long-awaited return to Green Bay, as the Packers officially retired his #4 jersey. In his own sneaker tribute to the future Hall of Famer, super collector Dependable Jay showed off a never-before-seen pair of sample Nike Air Maxes that were made for the old gunslinger.
The Air Max 90/360, a hybrid that was introduced in 2006, is treated to a Packers colorway with several Favre-inspired details. Names of loved ones and his home state of Mississippi share the tongue labels, while custom insoles and "Round 2 Pick" embroidery can be found along the interior. Official Packers logos also appear on safari printed overlays.
Jay didn't reveal the production date on this rare sample, but it likely predates Favre's 2008 exit from the Packers.