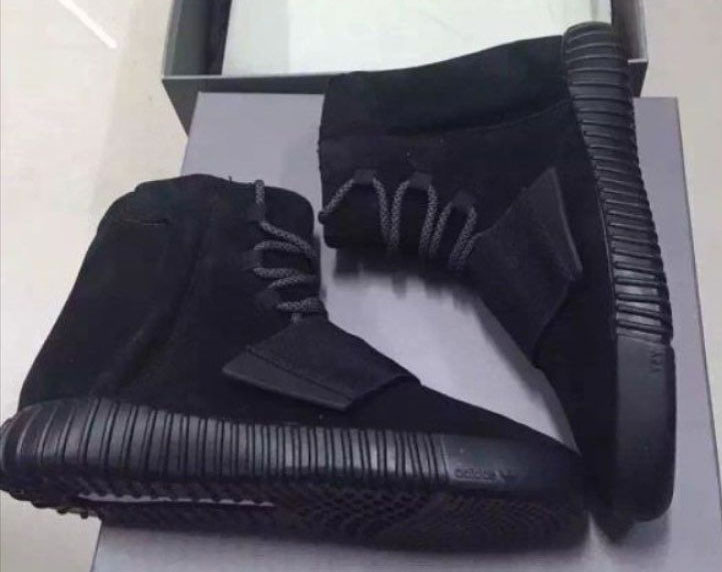 by Brandon Richard
Many photos of an all-black colorway of the adidas Yeezy 750 Boost pegged for an early December release have been floating around the web in recent weeks, but according to one of Kanye West's closest friends, they're not the real deal.
Ibj Jasper, who was responsible for unveiling the first colorway of the 750, says that the all-black pair doesn't exist. Furthermore, Kanye has never even worn a black-based colorway — the closest has been a pair in "Chocolate" brown that was confused for black.
Jasper also stated that ANY all-black 750 is fake and not to trust any pair that isn't debuted by Kanye or a member of his circle first. The saga continues...