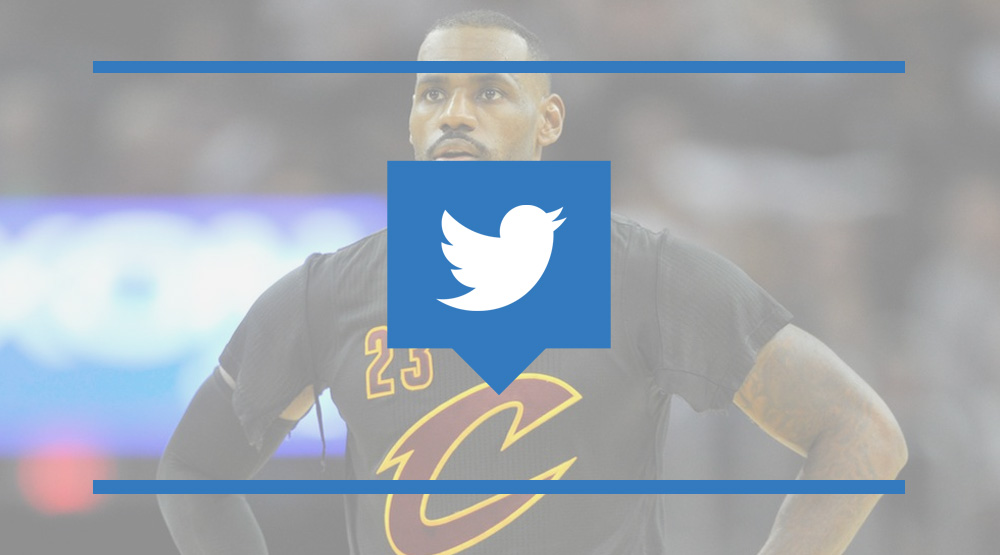 Twitter provides a social platform for breaking news and instant reactions. Among the most opinionated users are sneakerheads, who rarely pass up an opportunity to get jokes off when a new situation hits the timeline. However, Twitter is fast-moving, so there's a good amount of Tweets that don't get the recognition they deserve.
To change that, we've rounded up the best sneaker-related tweets from the past week. Sneakerheads had a lot to say about LeBron ripping his sleeved jersey, dingy Air Force 1s and Yeezys. Scroll through, have a laugh and give a follow to anyone you think deserves it.
As the GOAT Turns
Sneaker twitter can blame this on @SwooshMcDuck #NikeStore pic.twitter.com/gq0CHAN2SX

— CJ Fogler (@cjzero) November 3, 2015
---
DIYeezy
.@KingJames hates adidas' sleeved jerseys: https://t.co/8XnP92uEdI pic.twitter.com/ywIqEr2osy

— SoleCollector.com (@SoleCollector) November 5, 2015
@SoleCollector @KingJames nah he just trying to do Yeezy Szn 1

— DPEN (@aZNR1c3pen) November 5, 2015
---
Big Shoes to Fill
WHAT ARE THOSE pic.twitter.com/yy31SQv4a8

— Trail Blazers (@trailblazers) November 5, 2015
---
A Helping Hand
Hey boo. You cute and all but your forces needed a touch up. #YoureWelcome @SoulKhepri pic.twitter.com/d63xoNxVR4

— Vegas (@D0NTSPAMMECUH) July 4, 2015
---
What's the Difference?
My mum rockin' that new Yeezy collection pic.twitter.com/LmlNPUbh96

— Gold Panda ??? (@goldpanda) November 7, 2015
---
True Colors
I feel like all these Yeezys are more or less the same color and Kanye is just trolling everyone.

— RUSS BENGT$ON (@russbengtson) November 3, 2015
---
Halloween Fail
Uh, Mr Harden? Those are Nikes. #Hornoween pic.twitter.com/LS3ZpXwC27

— Tony Reali (@TonyReali) October 30, 2015
---
No Idea's Original
LOL #ConfusedChecks https://t.co/AC9WSui9rb pic.twitter.com/Tj76NsHpb7

— IcySole.com (@IcySoleOnline) November 6, 2015
---
Troll The Day
Quality shoe choice @MoneyLynch #GoDucks #YFTFT #CALvsUO pic.twitter.com/HZMYfoXLKr

— Oregon Football (@WinTheDay) November 7, 2015