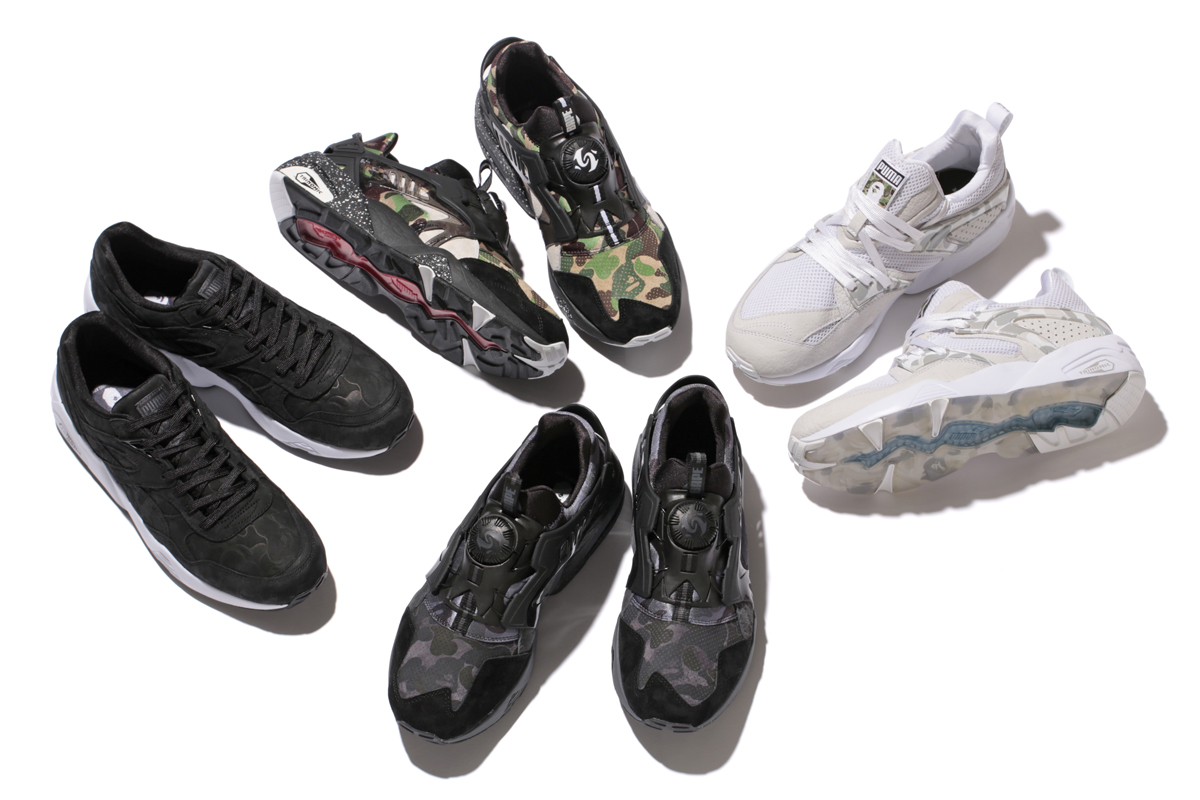 by Brendan Dunne
The BAPE x Puma collection is almost ready for its retail release – the wide range will launch on Nov. 28 at BAPE stores and on Dec. 12 via Puma partners worldwide.
There are four sneakers in the group: two Disc Blazes, a Blaze of Glory and an R698. Each of them delivers on the camouflage end to varying degrees, with the green Puma Disc Blaze among them probably satisfying longtime BAPE fanatics the most.
Going along with the sneakers is a bunch of apparel. There are hoodies, jackets, football jerseys, headbands, duffel bags, socks and more that will help you ensure that no inch of your body isn't covered in BAPE fabrics.
See all the footwear and gear (modeled by soccer superstar Mario Balotelli) from this huge BAPE collab project below.