by Gerald Flores
It's one of the year's most anticipated Air Jordan retros. Originally released in 1993, the Aqua Air Jordan 8 has only been seen once since it's original launch, when it retroed in 2007. This week, the sneaker is coming back again in "remastered" form. Is this latest version really closer to the original? We got a pair of all three and compared them side by side.
Tongue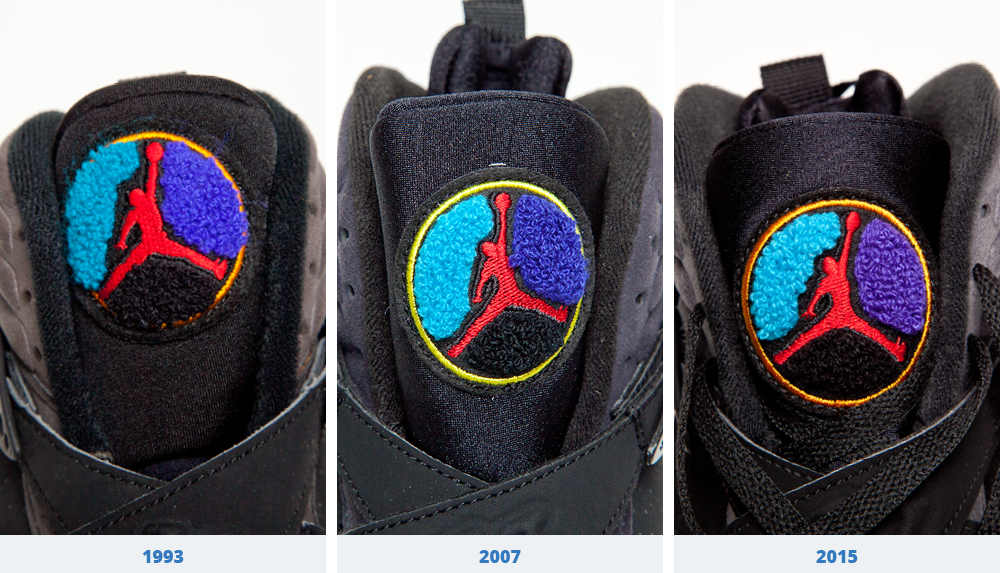 The ring around the logo on the tongue was originally gold threading. It was made yellow in 2007, but looks like it's spot on in the most recent version.
Toebox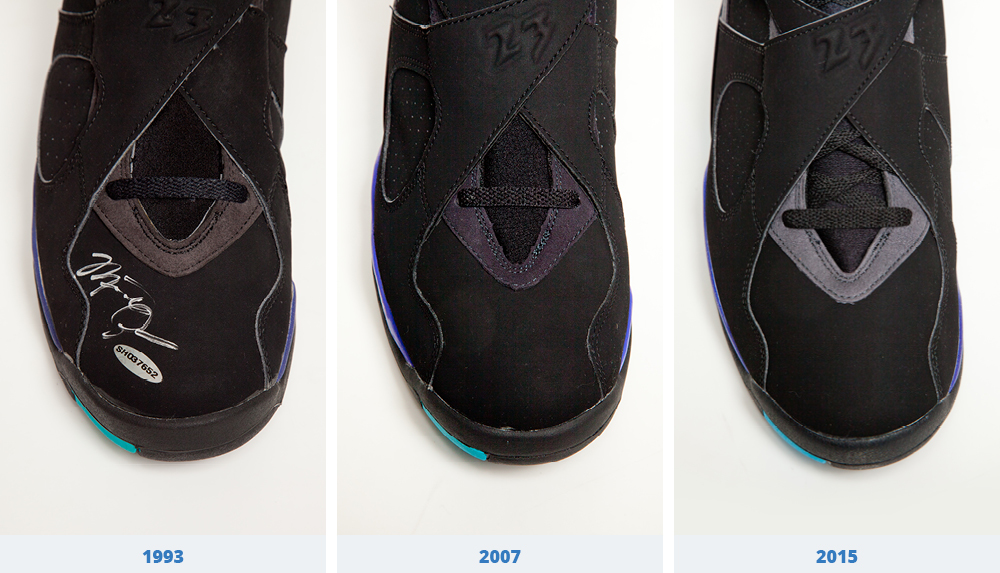 Yes, that original pair is autographed by Michael Jordan. But, take note of the lining above the toebox. The OG version's lining was gray, where the next version was a darker shade. Also notice the width of the neoprene under the laces.
Heel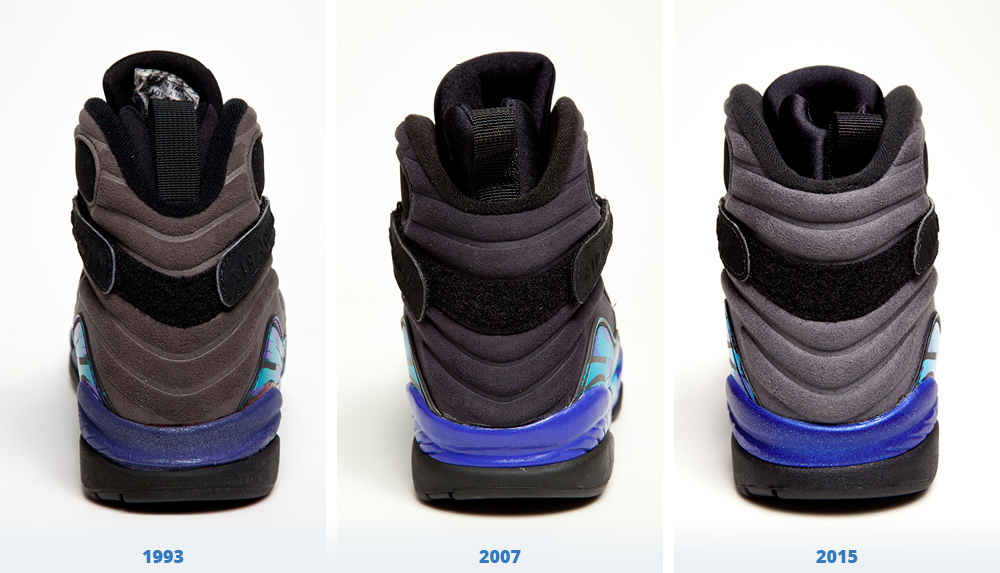 Similar to the gray lace overlay on the toebox, the heel counter matches the coloration. From the back angle, you'll also notice that the tag on the original was placed on the tongue of the 1993 version and not on the inside collar like the more recent retros.
Tags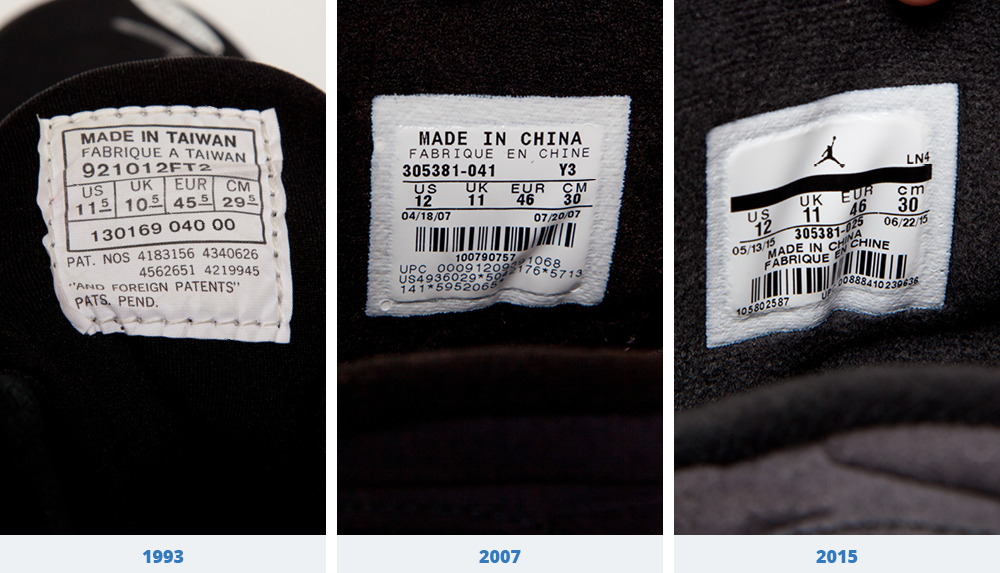 Design layout of the tag aside, one of the biggest differences between all the versions is that the original was made in Taiwan, while the last two were made in China.
Sockliner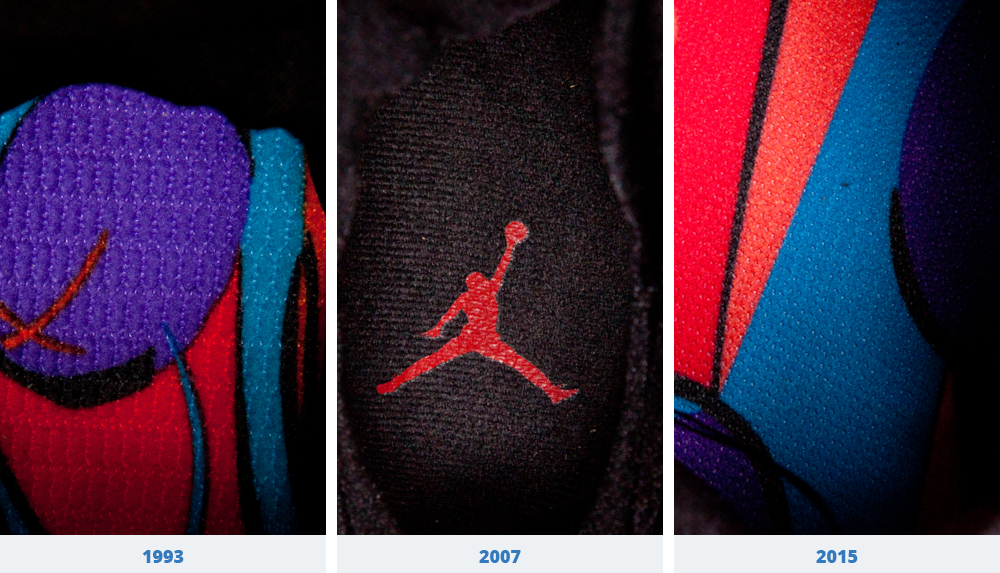 There's a different pattern on all three of the Air Jordan "Aqua" 8 sockliners, but the 2015 version is the closest to the original.
Outsole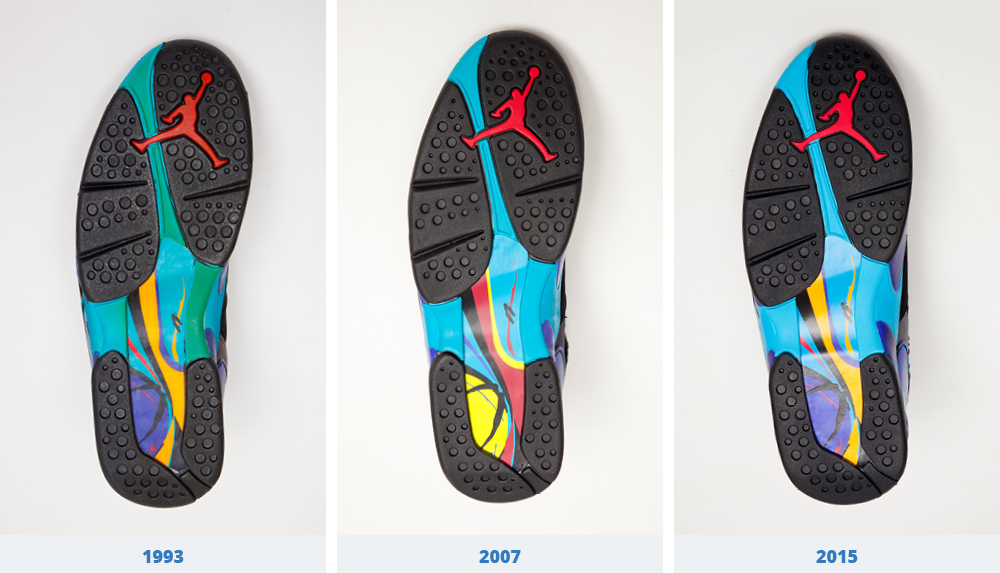 The pattern on the shank of 2015 remaster is spot on to 1993's. Don't mind the discoloration on the 1993 oustole, as it's due to normal aging.
Midsole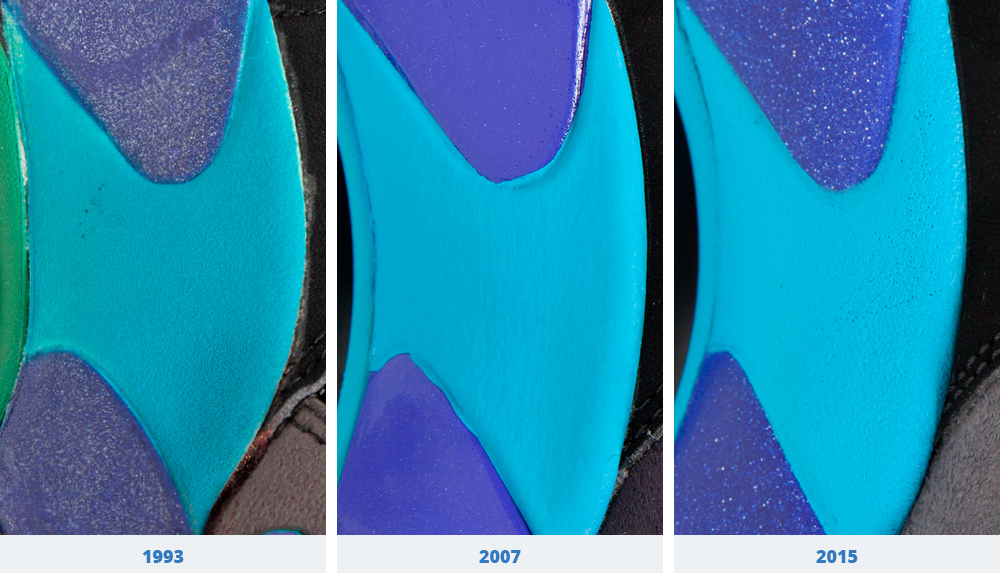 A subtle detail on the Air Jordan "Aqua" 8 was the the sparkly flecs on the purple midsole. If you look closely (microscopicly close) on the 2007 version, those flecs are there. But for true purists, it's way more pronounced on the latest version.
Packaging
1993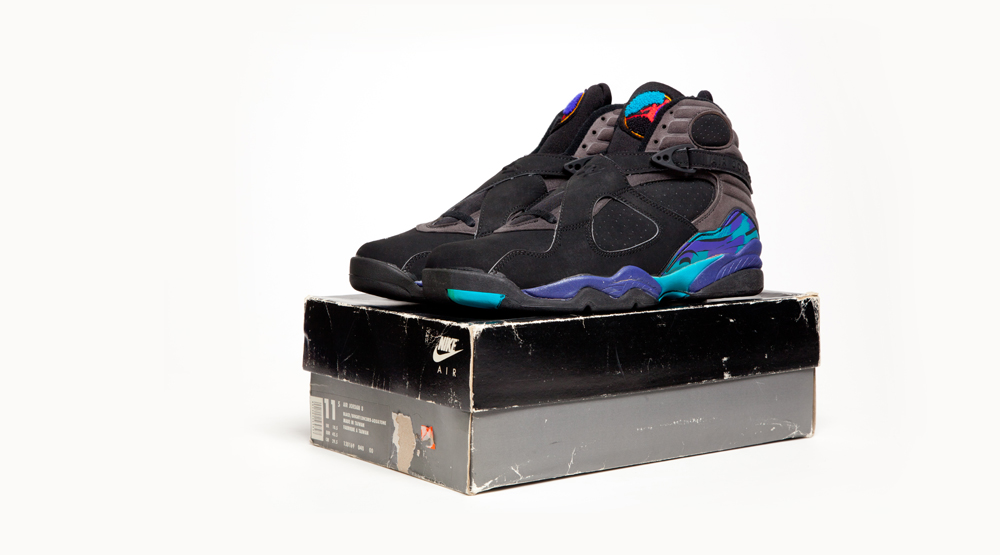 2007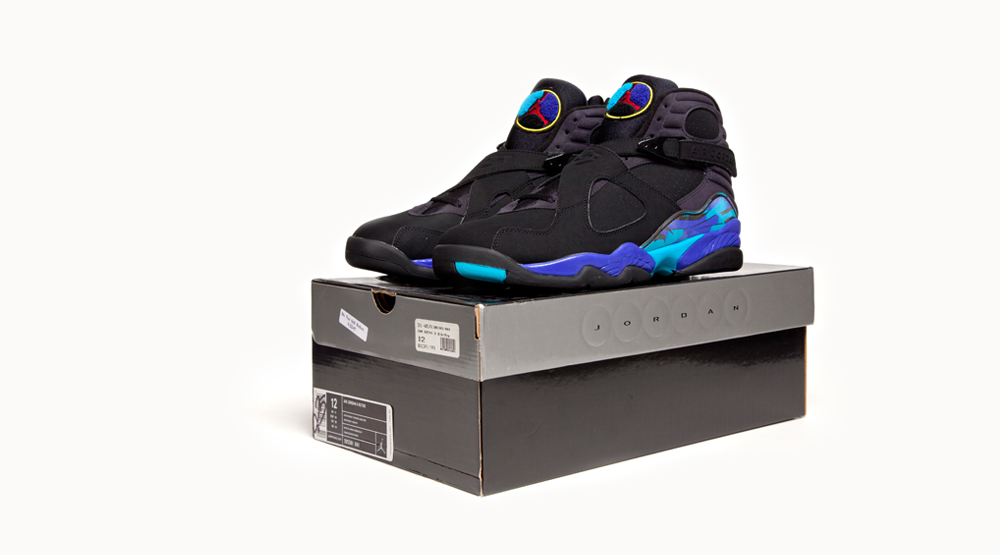 2015