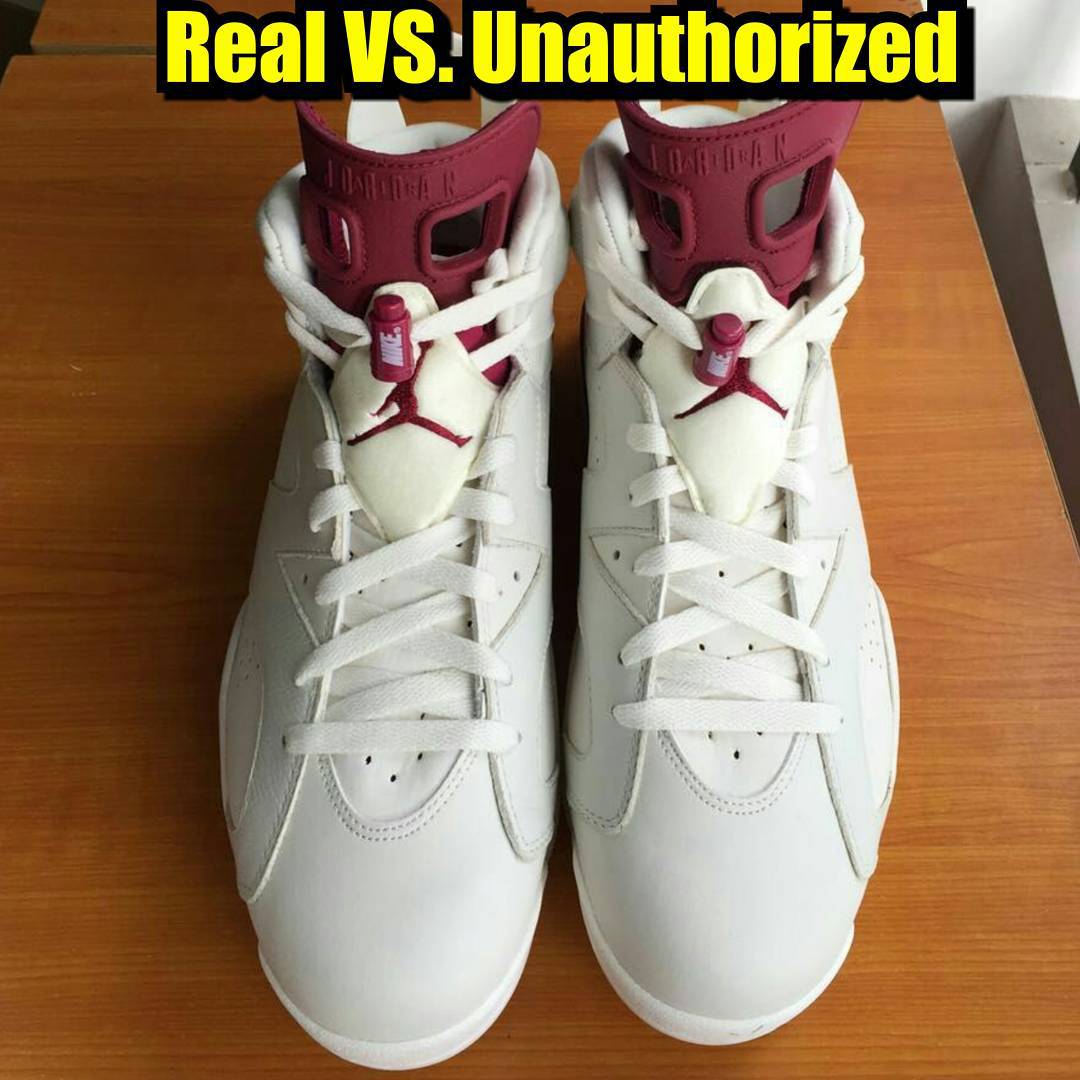 by Brandon Richard
For the first time since 2000, the Air Jordan 6 is being released with its original Nike Air branding on the heel. First to get the treatment is the original "Maroon" colorway, which is being retroed for the first time next month.
Expected to be one of the year's most coveted releases, the "Maroon" Air Jordan 6 has already hit the counterfeit market in a big way. To make sure you don't get burned, Fake Education returns with a breakdown detailing some difference between real and fake pairs.
1. Jumpman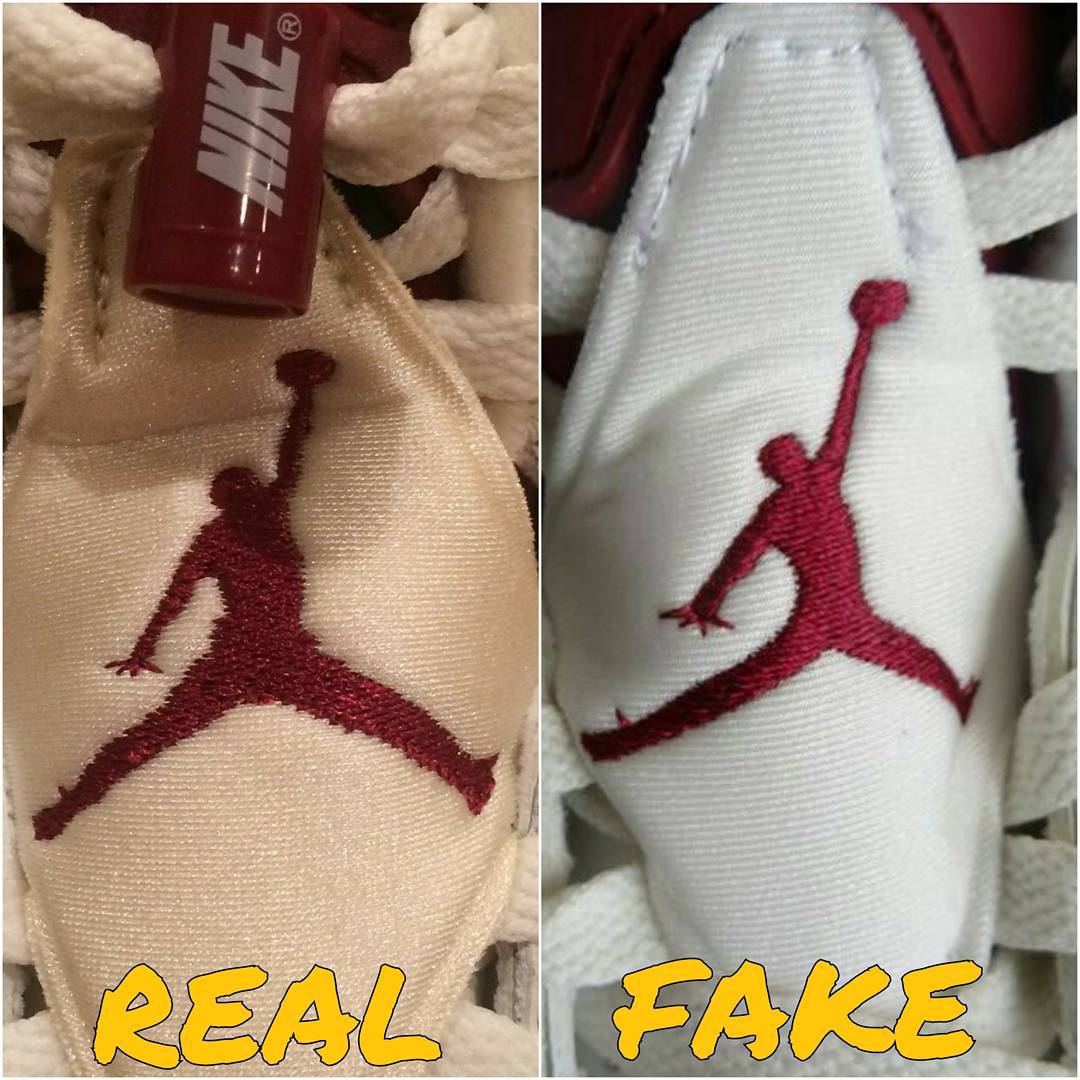 Fake Education: "The stitching of the Jumpman on the lacing pad of the fakes looks a lot different. On the real pair, the Jumpman looks more like the actual Jumpman logo, whereas the fake pair looks like a thick stick figure. Hard to explain in words but easier to understand by looking at the 2."
---
2. Medial Panels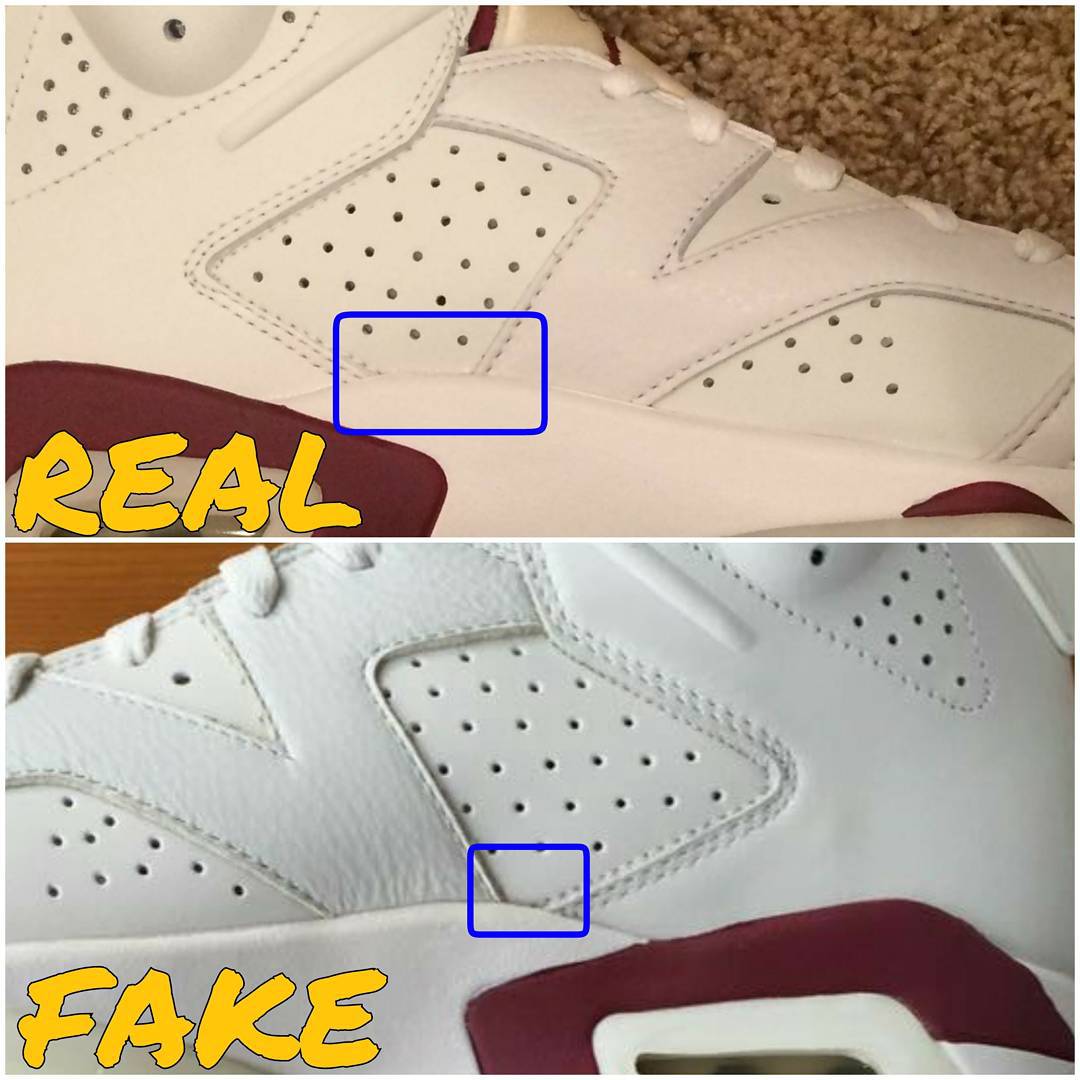 Fake Education: "The two panels are a lot closer on the fake pair."
---
3. Perforations
Fake Education: "The ventilation holes on the pod of the fakes are smaller and spaced out a lot further from each other than they are on the real pair."
---
4. Nike Air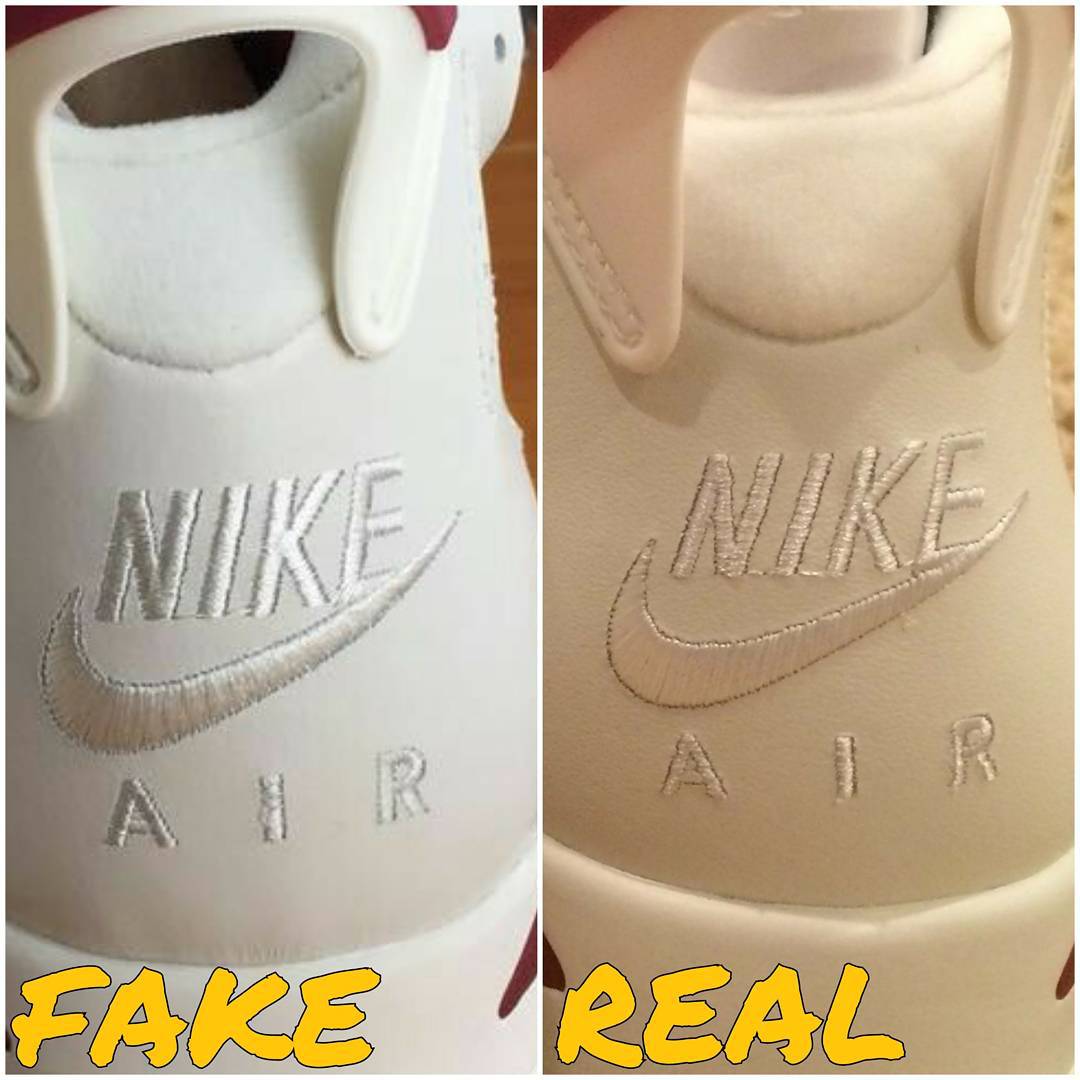 Fake Education: "Surprisingly, no significant difference on the back heel."
---
5. Outsole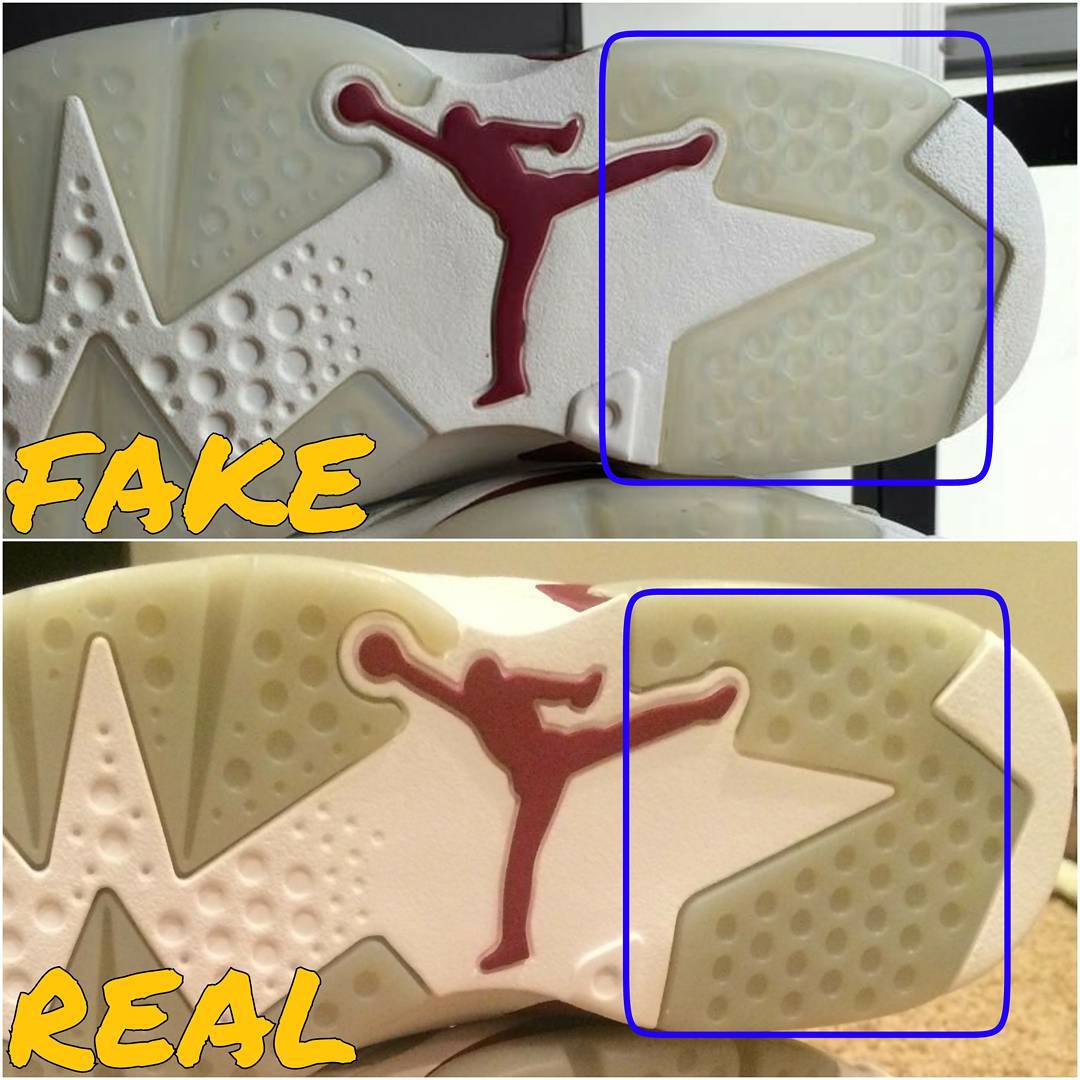 Fake Education: "The outsole of the fakes is more clear/translucent. Whereas the real pair features a more white gum type outsole."
---
6. Collar Stitching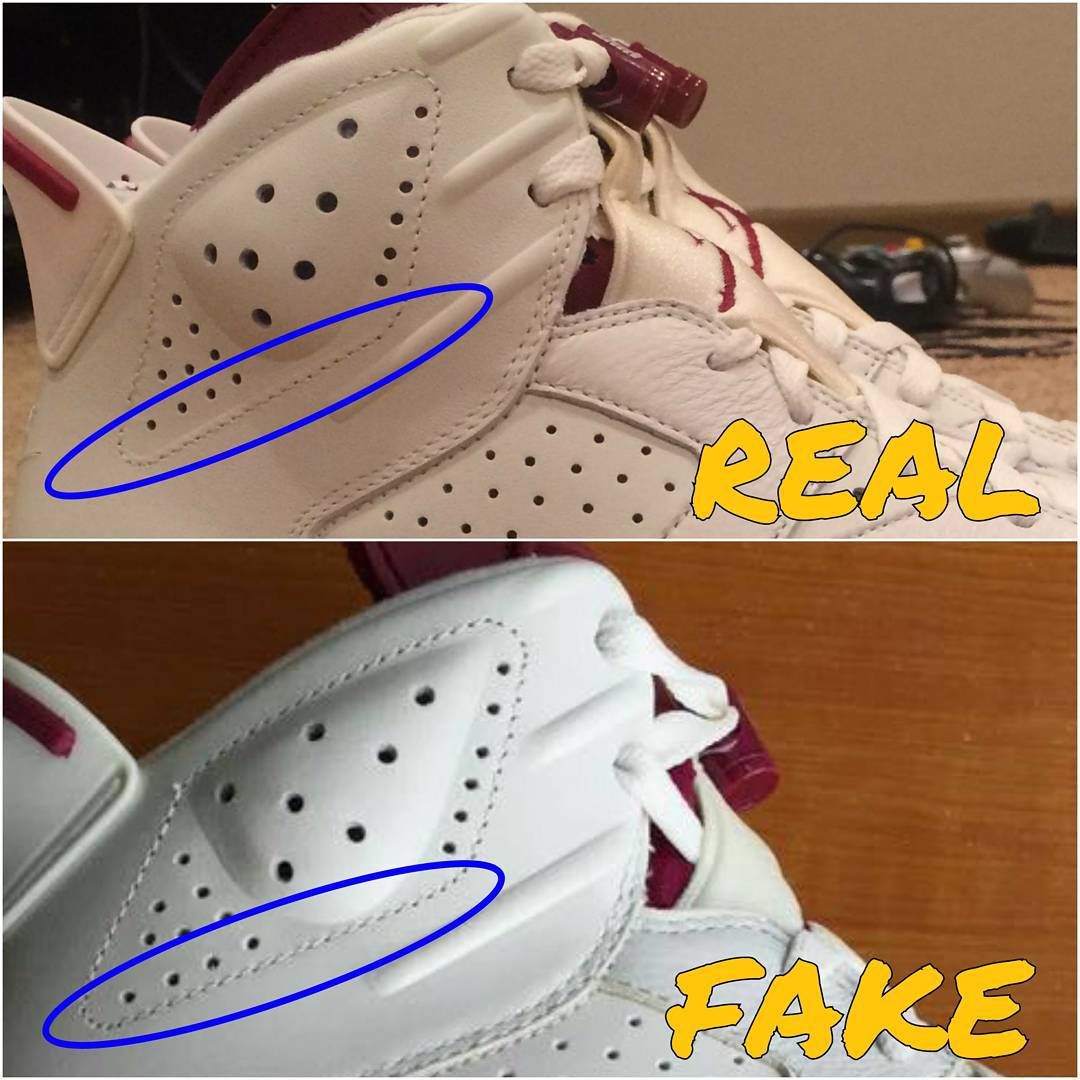 Fake Education: "There is a slight indentation that rides the inside of that stitch line on the real pair. The fake pair does not have this indentation."