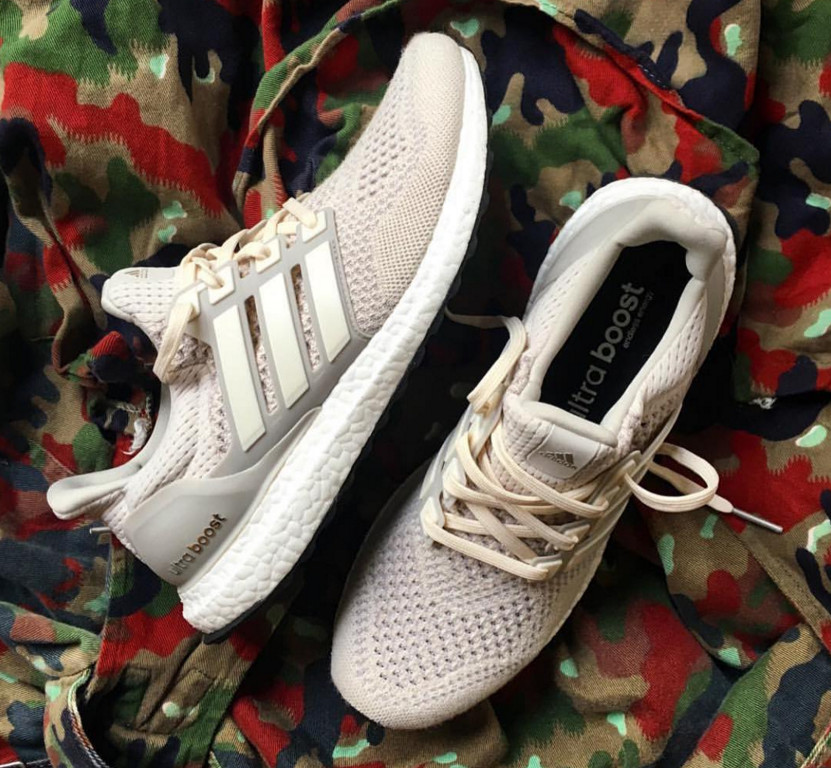 by Brendan Dunne
The adidas Ultra Boost has been one of the rare performance models from the Three Stripes to actually create hype, with the all-white colorway drumming up buzz every time it restocks.
Another version of the shoe that's got people talking is this one, a friends and family-only affair. The sneaker isn't that far off from the various white and grey editions that have hit retail, but has been confirmed as an exclusive by Kanye West associate Ibn Jasper, who posted the shoes on Instagram with #YouCantBuyThese in the caption.
Actually, you can buy them – there's a pair on Grailed here for a cool $700.