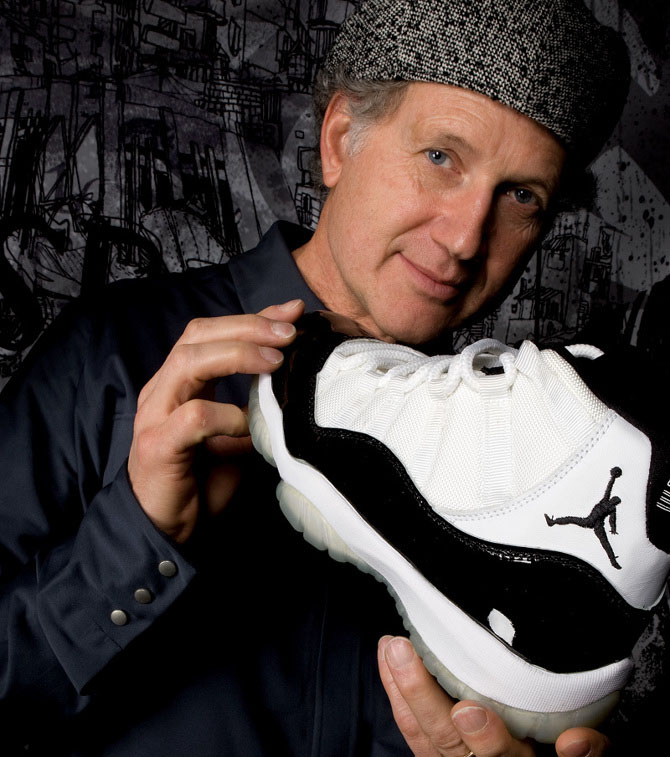 by Brandon Richard
Known as "The Architect," Tinker Hatfield may go down as the greatest sneaker designer to ever do it. For more than 30 years, he's revolutionized the industry with a long list of innovations poised to stand the test of time.
But which sneakers are being laced up by Tinker himself? As the sneaker world awaits the realizaton of his promise of auto-lacing Nike MAGs, we've rounded up his 15 best on-foot sneaker moments. Of course, he puts quite a bit of work in wearing his own designs, but there's a few surprises in the mix. Read on to see how they rank.
15. Nike Air Force 1 Low "N7"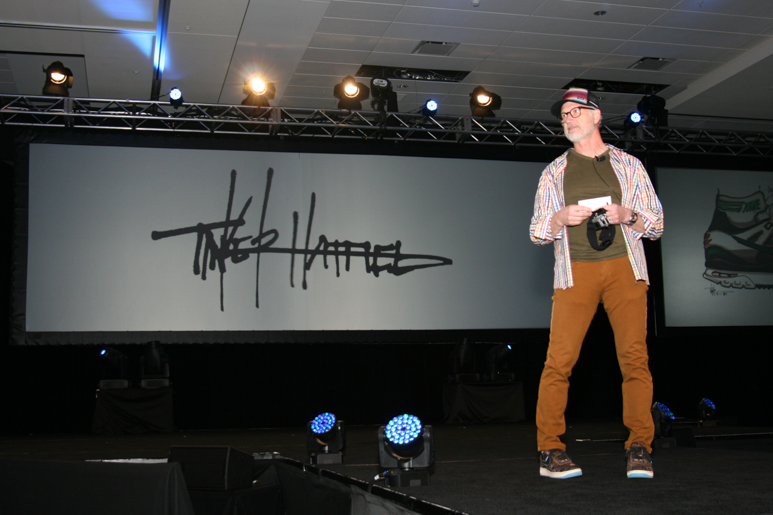 Year: 2014
A known fan of fine leather and unique applications, Tinker has made the N7 Air Force 1 one of his go-to sneakers in recent years.
---
14. Converse Chuck Taylor All Star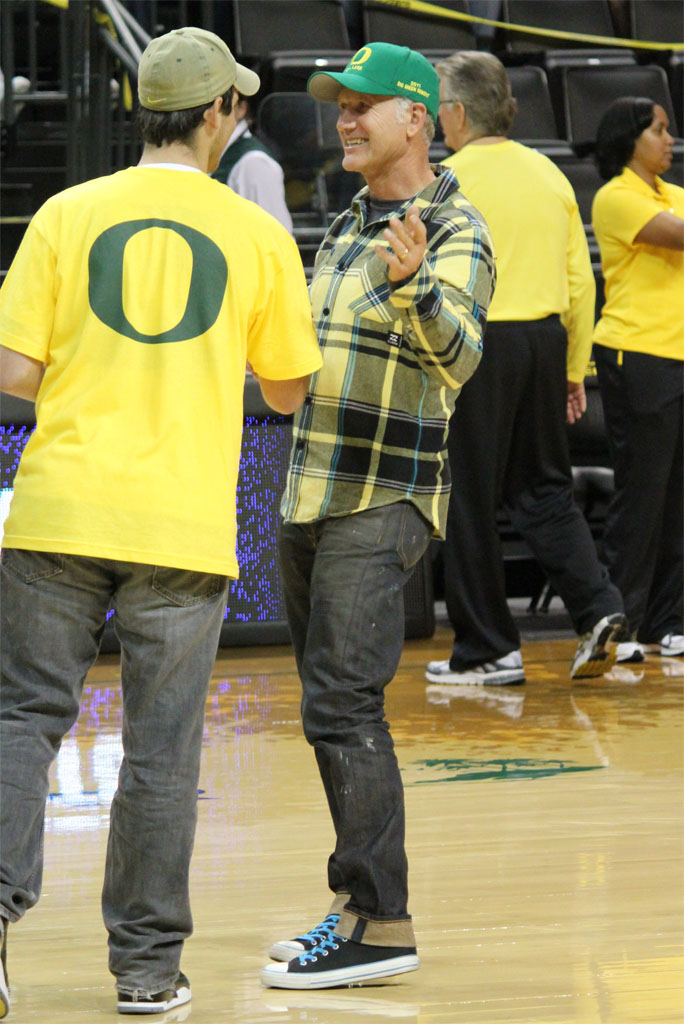 Year: 2011
For a designer who uses such detailed concepts, it's cool to see Tinker appreciate the simplicity of a pair of All Stars. After all, there's probably no Tinker without Chucks.
---
13. Nike Air Max 90 EM "Sunset"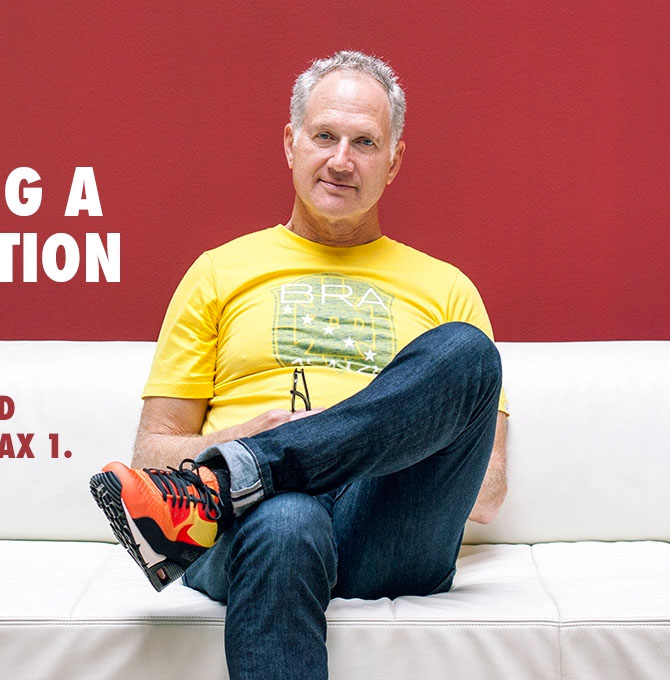 Year: 2014
Tinker's most famous non-Jordan line of work is probably from the Air Max series, so it's not too surprising to see him in the former Air Max III.
---
12. Air Jordan XX8 "All-Star"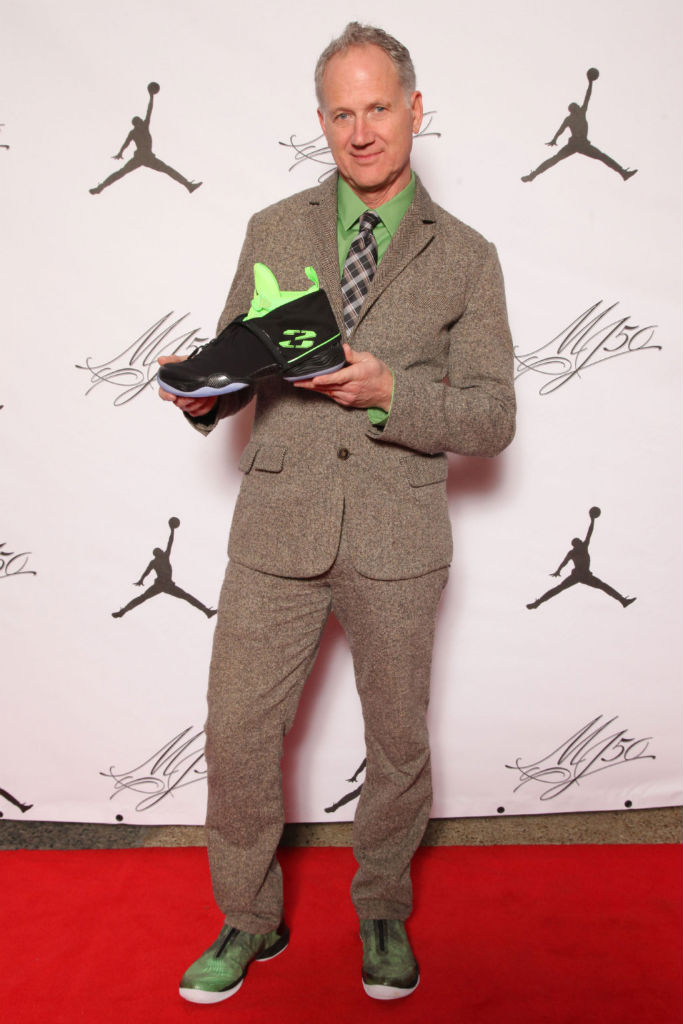 Year: 2013
The fact that Tinker coordinated a green shirt to match the XX8s along with a full tweed suit cements his status as a legend.
---
11. Air Jordan 10 Retro "Red Suede" Seamless Sample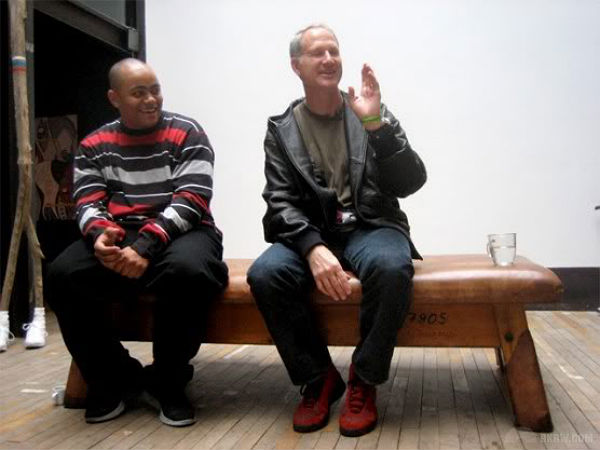 Year: 2006
Seamless Air Jordan 10s were kinda wack at the time, but there's probably a place for them in today's market. It'd make a more appealing luxury shoe than something like the Jordan Shine.
---
10. Air Jordan 14 "White" Seamless Sample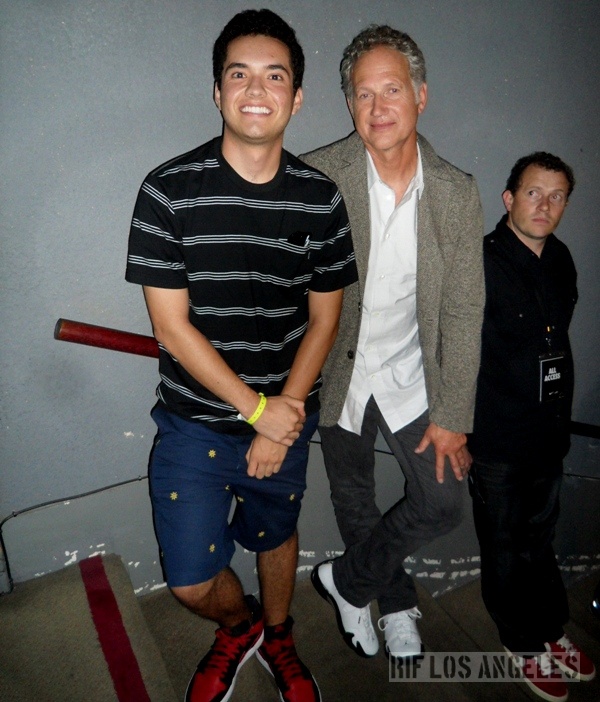 Year: 2011
When Nike unveiled the Mag retro at the Montalban Theatre, Tinker showed up in a seamless Air Jordan 14 sample that still hasn't made it to retail.
---
9. Air Jordan 1 Retro "MTM"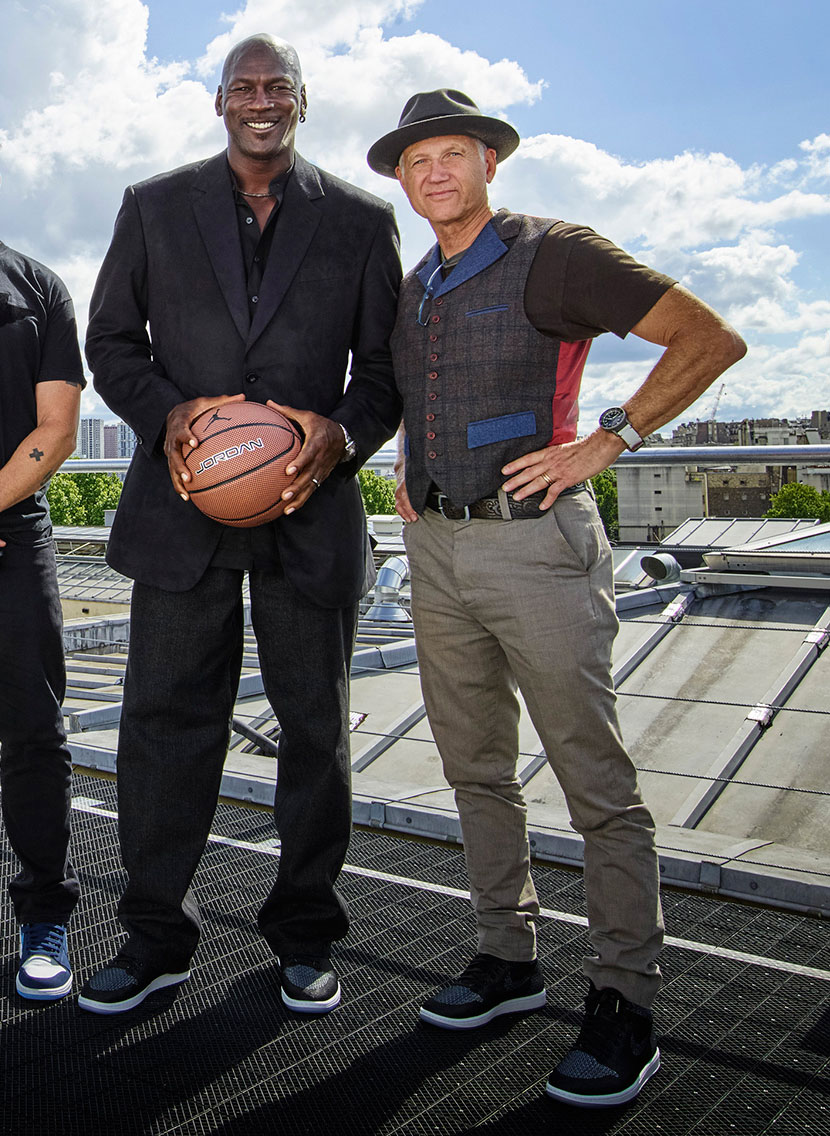 Year: 2015
Earlier this year, Tinker linked up with Michael Jordan and Mark Smith to create the MTM Pack, which flipped tech on the first and most recent Air Jordan models. He and Jordan debuted the MTM Air Jordan 1 - one of the few shoes in the line he didn't design - on-foot in Paris.
---
8. Nike Zoom Vapor AJ3 "Black Cement"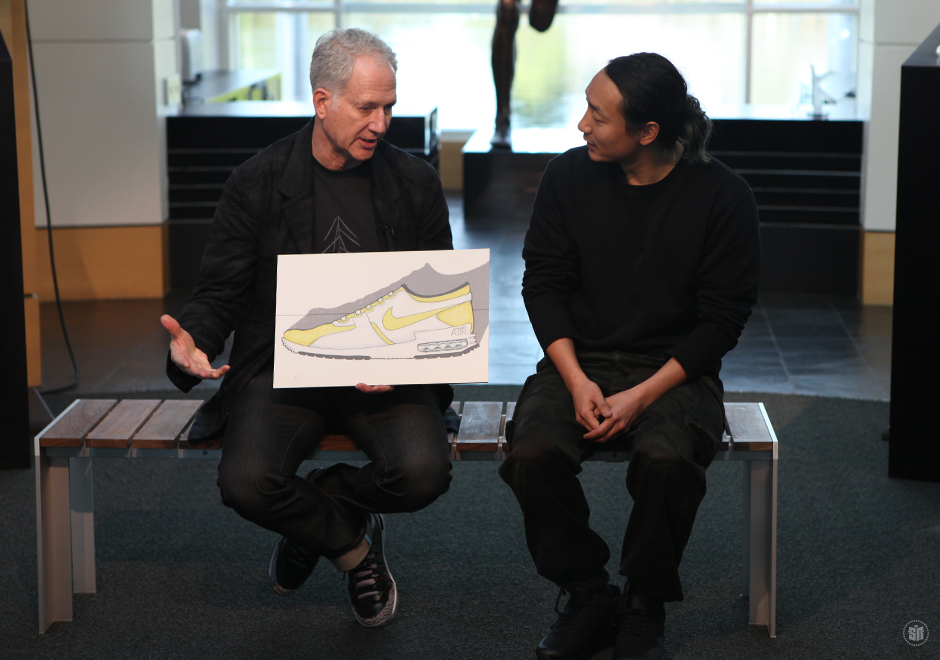 Year: 2015
While introducing the world to another one of his creations, the Air Max Zero, Hatfield laced up his Federer x Jordan hybrid.
---
7. Air Jordan 5 Retro "Green Bean"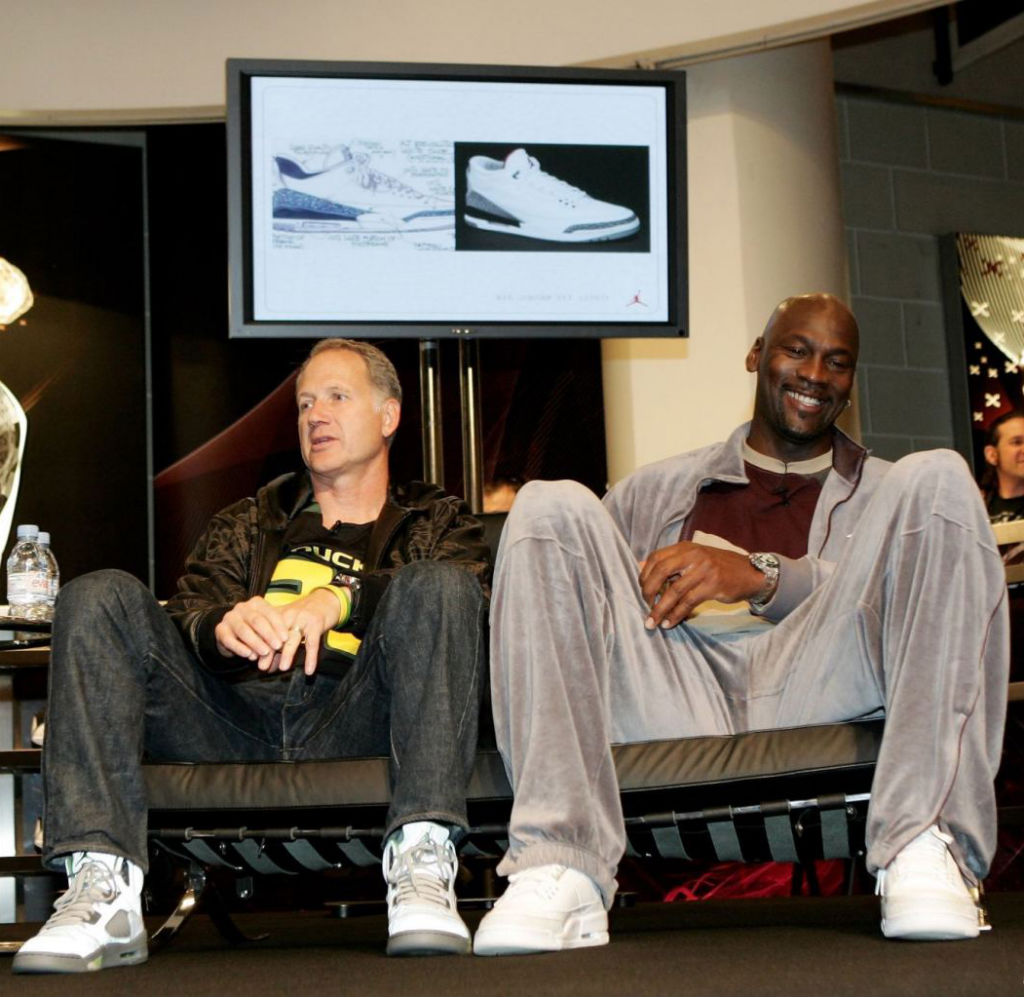 Year: 2006
It's only right that Tinker hooked up the fully reflective Jordans with an Oregon jersey.
---
6. Air Jordan 3 Retro "Oregon Ducks"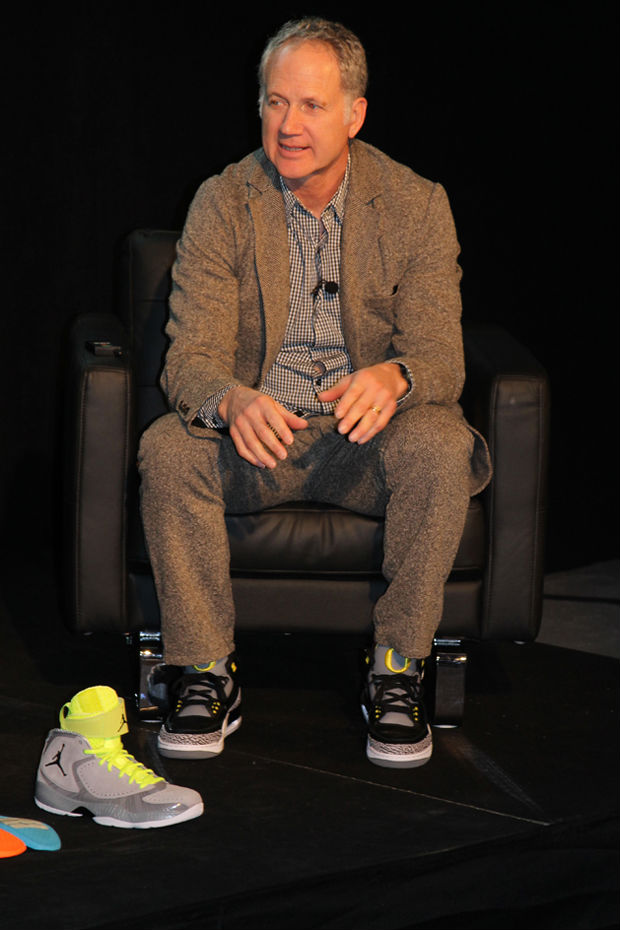 Year: 2012
Phil Knight is the best possible alum for a school to have in sportswear, but Tinker runs a close second. The Jordan x Oregon mash-up has spawned some of the most coveted sneakers in recent years.
---
5. Air Jordan 5 Retro "Oregon Ducks"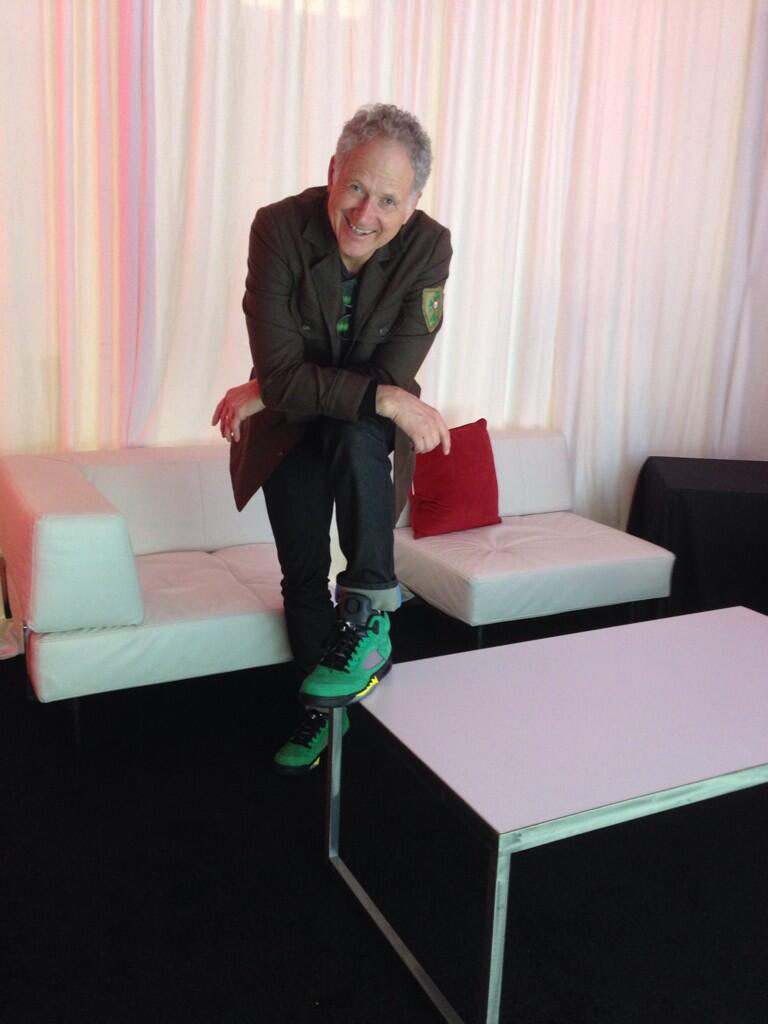 Year: 2014
While "Ducks" 3s are a bit subdued, the team's Air Jordan 5 PE boldly wears its school colors. These were worn by Tinker during All-Star Weekend last year, when he first announced that an auto-lacing version of the Nike MAG was in the works.
---
4. Nike Air Yeezy Sample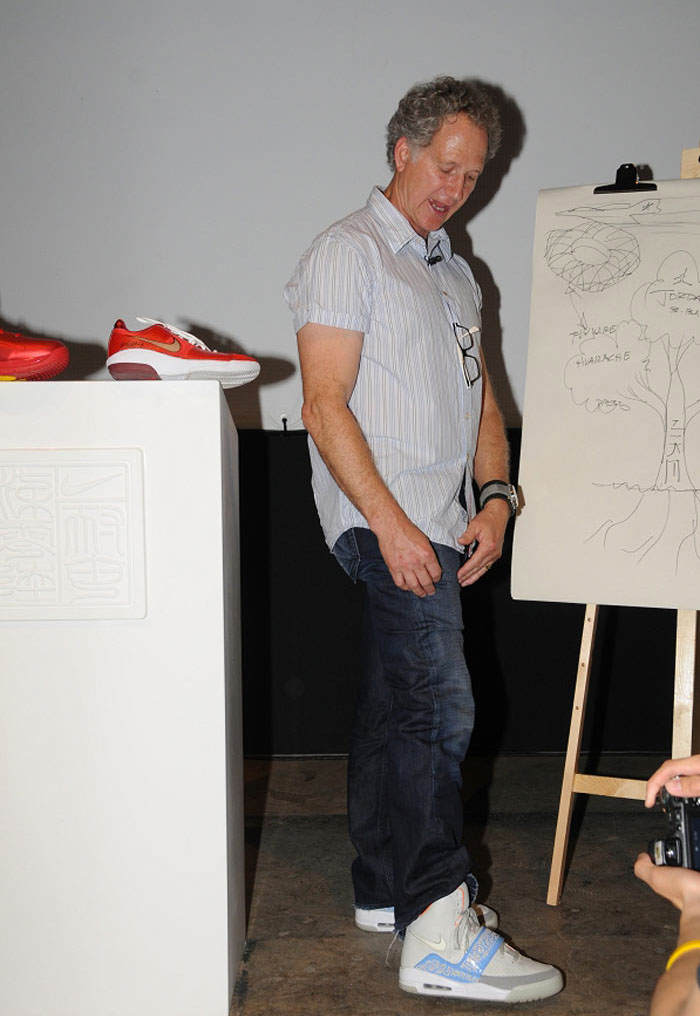 Year: 2008
Getting your hands on any Yeezy is almost next to impossible, so lacing up an unreleased sample is definitely going to turn heads. Releasing "Zen Greys" without the blue strap was probably the right call, but that doesn't make htis pair any less interesting.
---
3. Air Jordan XX3 "Titanium" PE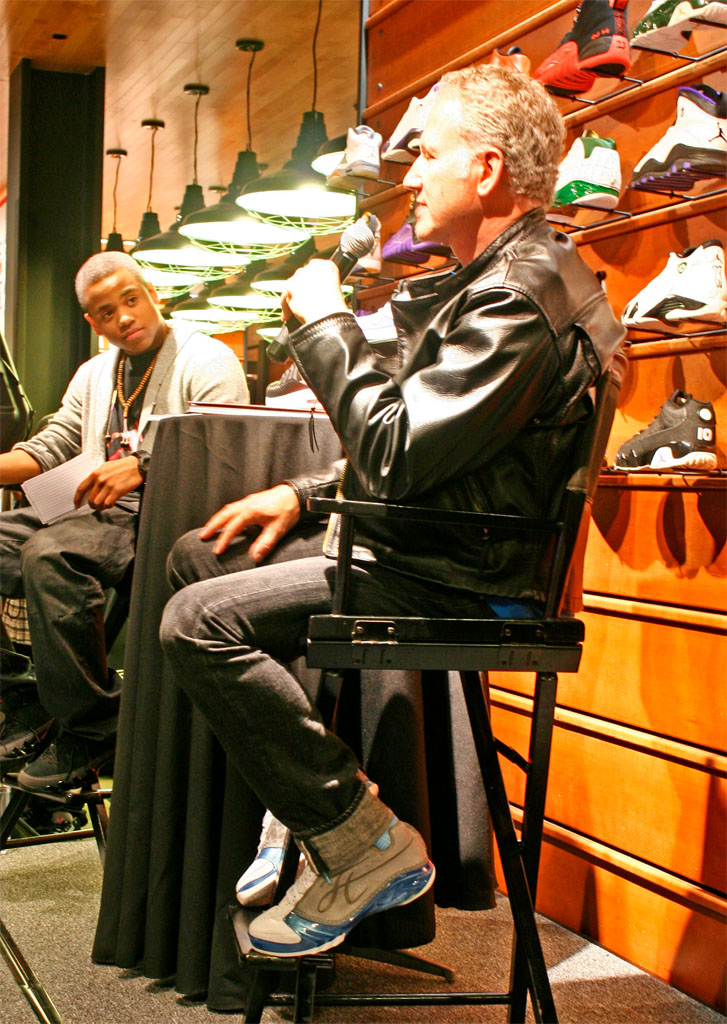 Year: 2010
A special guest speaker at the Sole Collector x Nike Santa Monica event in 2010, Tinker had all the blogs going crazy when he broke out his custom pair of "Titanium" XX3s with "H" script lasered along the quarter.
---
2. Air Jordan 11 "Concord"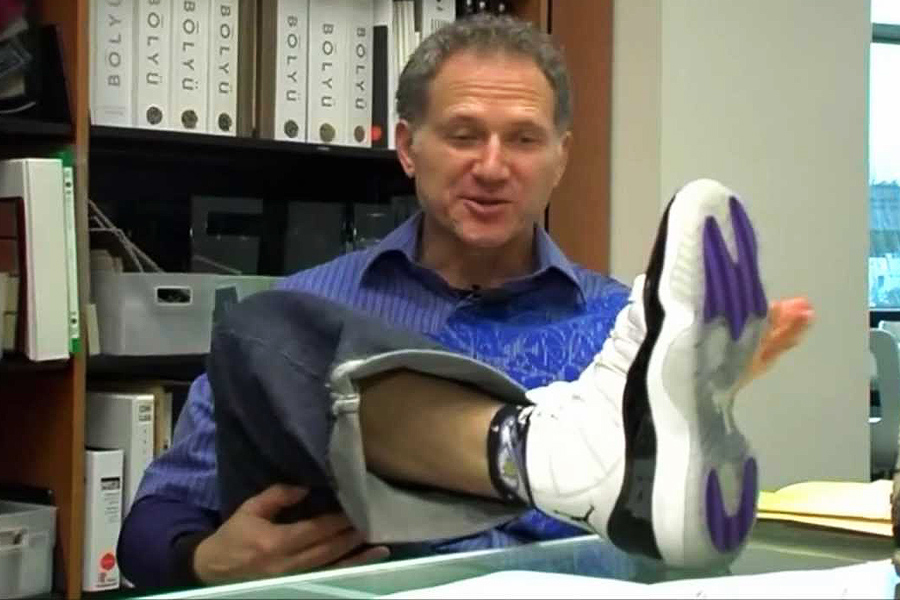 Year: 2005
If there's any shoe that shows how much of a visionary Tinker is, it's the Air Jordan 11. Patent leather shouldn't have worked then, and has rarely worked since, but ended up being the key design element on arguably the greatest bsaketball shoe of all-time.
---
1. Nike MAG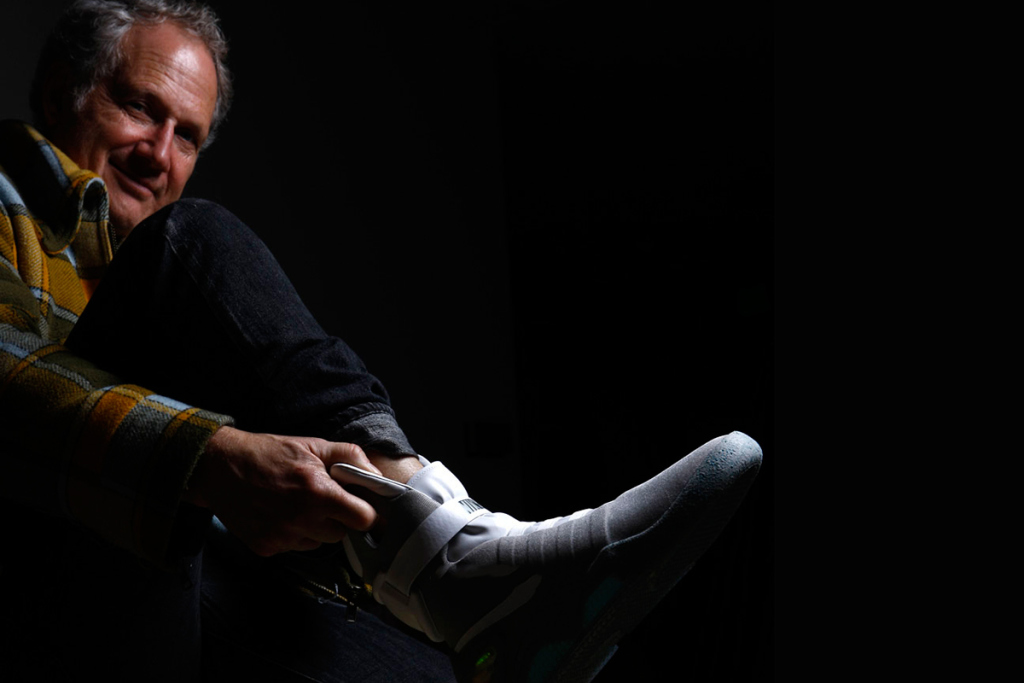 Year: 2011
Tinker has a long list of iconic designs, but it'll be tough to ever top Marty McFly's sneakers from the Back to the Future sequel. The almost mythical shoe was so ahead of its time that it still doesn't exist — yet. Tinker promised auto-lacing this year, and while it hasn't been delivered yet, the projected date of October 21, 2015 from the movie is just around the corner.