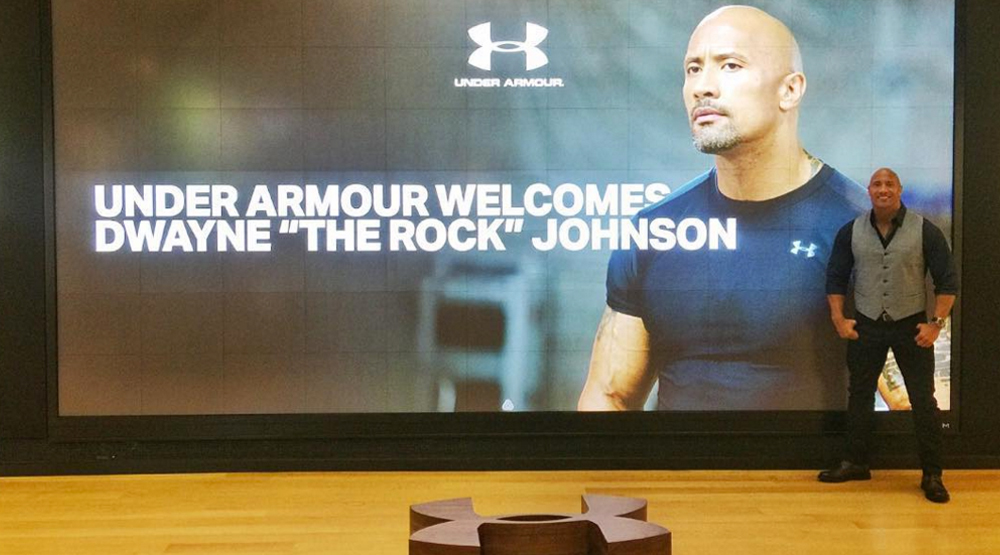 by Brendan Dunne
Under Armour added Dwayne "The Rock" Johnson to its roster of endorsers today, as announced by Johnson on Instagram.
Johnson writes that the partnership has been "years in the making" and that he's "pumped to have it come to fruition." He also promises that there's product to come, although it's not clear if his deal with the Baltimore-based sportswear brand will focus on apparel or footwear (We'd guess it's the former).
The Rock's been spotted plenty of times in our Celebrity Sole Watch column, where he usually rotates between adidas and Nike. Chances are that will change very soon.