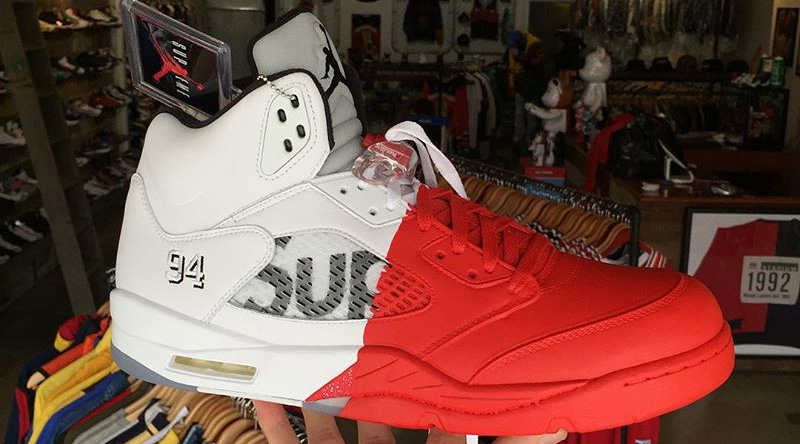 by Brandon Richard
Sean Wotherspoon dipped his white Supreme Air Jordan 5s in red paint.
I'm not sure why this happened, but I'm also aware that it's not for me to understand — they're not my shoes. There's been a lot of bickering in comments about these photos on Instagram, Twitter and Facebook, including a surprising amount of fanfare.
It doesn't seem like these would be wearable without using appropriate paint and treatment, but maybe that was never the intent. According to some of the IG comments, Wotherspoon sacrificed the shoes to hand up in his shop, Round Two.
And while they're not exactly my cup of tea, the custom kicks are at least a little more intriguing than a pair of "White Metallics" with SUP on the side.
@xBRICHx it was something, just done for display in the store, cause kinda of a uproar pic.twitter.com/zAmaNYMPjr

— Tony $trk (@EBT_Stark) October 25, 2015