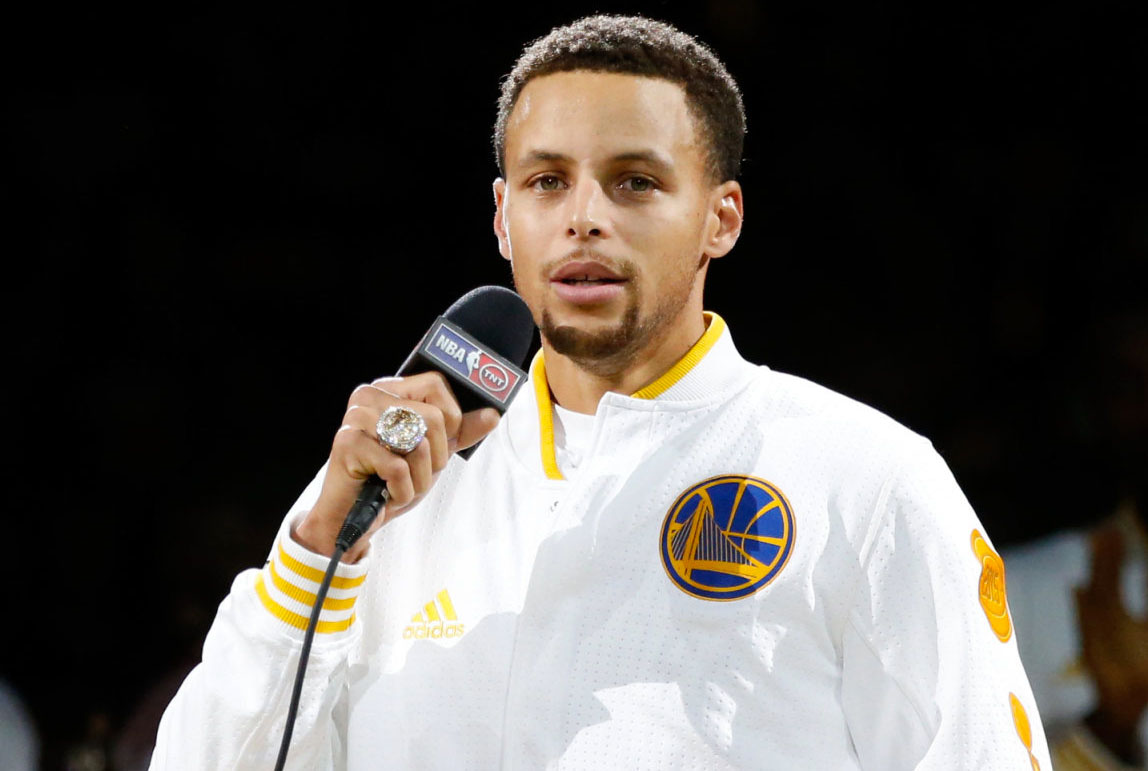 by Brandon Richard
Was Stephen Curry's MVP season a fluke? If last night's game is any indication, he may somehow be a better player this season. After receiving his first championship ring, Curry went straight to work on a repeat bid when the Golden State Warriors hosted the New Orleans Pelicans at the Oracle last night.
The game was billed as a showdown between Curry and New Orleans' Anthony Davis, but the battle was one-sided. Curry scored 40 points on 14-of-26 shooting, the most points scored in an opener by a reigning MVP since Kareem Abdul-Jabbar scored 41 in 1972. Behind his big performance, the Warriors cruised to a 111-95 victory.
An awesome night for Curry meant an awesome debut for the Under Armour Curry Two, which he laced up in the Dubs-inspired "Home" colorway. See video and more shots from his history-making performance below.