by Gerald Flores
New York City has a new sneaker marketplace.
Stadium Goods, a 3,000 square flagship store in Soho, is making its debut this week and it's looking to steal some territory away from the city's current leader in consignment resale sneakers: Flight Club.
The brainchild of John McPheters, the man integral to building Flight Club's digital experience, former nightclub owner Jed Stiller, and Sneaker Con founder Yu-Ming Wu, Stadium Goods will do more than just act as a new hub for customers to pick up rare and exclusive sneakers at aftermarket prices. It'll also offer a convenient portal for sneaker resellers.
The basic model for the upstart sneaker business is very similar to that of its predecessor. Consigners bring in the sneakers they want to sell, with the store taking a 20 percent cut on the final selling price. But where Stadium Goods is looking to set itself apart is customer service.
"It's all about being responsive and making sure the consigners have a point of contact," said John McPheters, CEO of Stadium Goods. "So they're always in touch and always have a way to contact us and we make sure their product is selling the right way."
To make things even easier for consigners, the flagship is split into two separate entrances: one for the retail shop (47 Howard St.) and another specifically for the Market Center where people can drop off (305 Canal St.). Consigners will also be able to make an appointment to bring in what they want to sell, similar to the Genius Bar at an Apple Store.
On the retail side, Stadium Goods will be offering more than just sneakers. It will also be selling Supreme apparel at resale.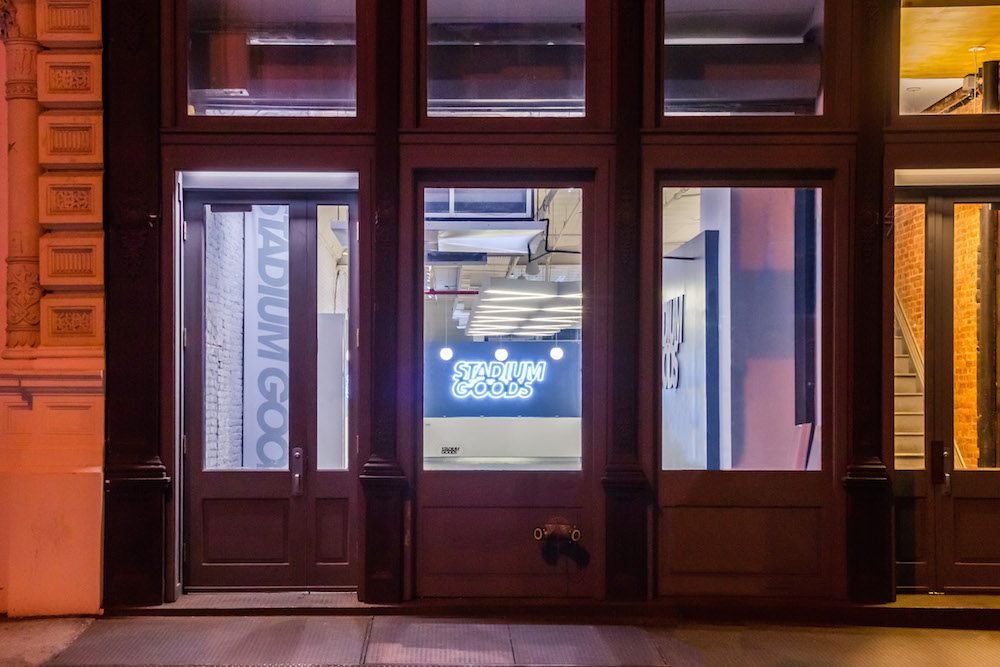 "In my mind, it's just the tip of the iceberg," McPheters said. In the second phase of Stadium Goods launch will likely include refurbishing sneakers and an expanded online experience.
McPheters himself was the man behind the Flight Club website, in addition to having experience previously working at Nike.
"In my mind, a year from now people will know about the level of service we provide and they'll know our name," he said. "I think we have to fight for every customer we get and we have to be everything we say we're going to be."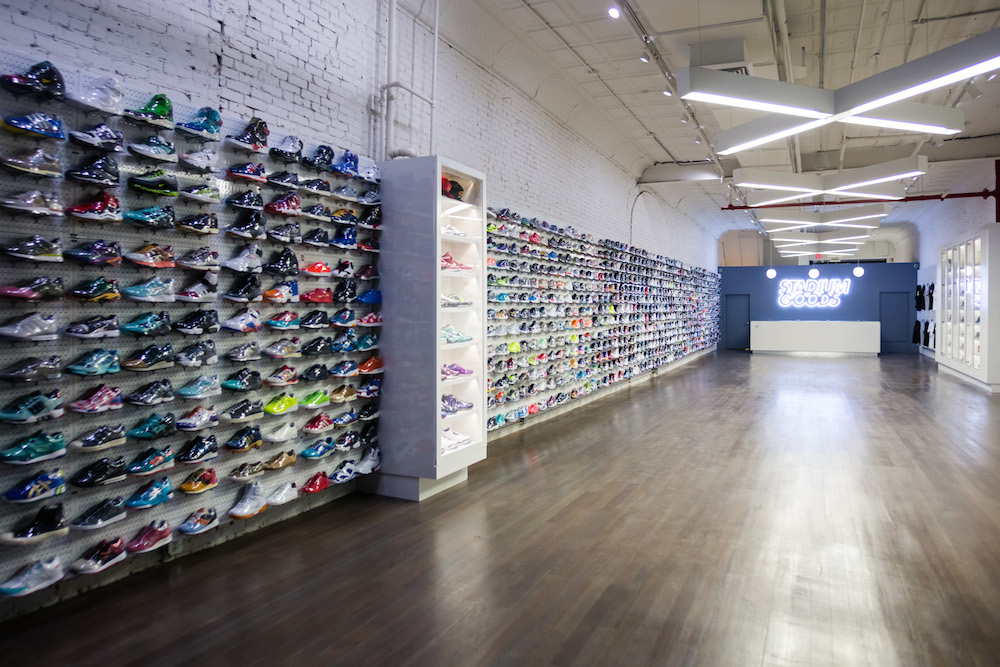 The Stadium Goods Market Center is located at 305 Canal Street and is open 7 days a week, from 12:00 p.m.- 8:00 p.m. The Stadium Goods Retail Store will open on Friday, October 16 and will be open 7 days a week, from 12:00 p.m.- 8:00 p.m.