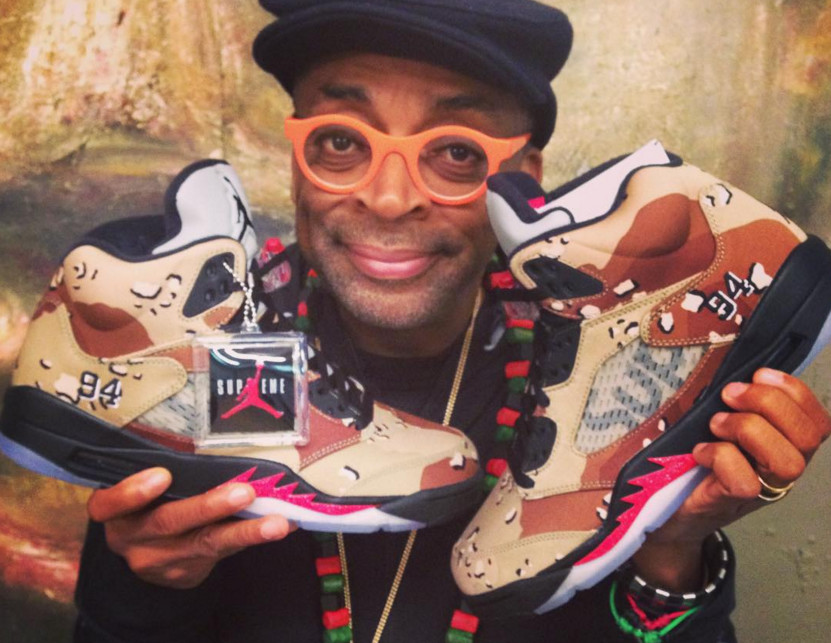 by Brendan Dunne
No, Spike Lee was not frantically refreshing his browser last Friday trying to get a pair of Supreme Air Jordan 5s.
According to his Instagram, he got a pair straight from Michael Jordan. Spike posted the above photo today and threw out a "Thank You MJ" in the caption, suggesting that the shoes were personally sent to him from Jordan. Then again, it's possible that someone over at Jordan Brand on the entertainment marketing side of things sent these to Spike.
What's interesting is that he doesn't even make mention of Supreme in the caption – could it be that Spike doesn't know the background on this hyped pair?
Spike gave the shoes a positive review, calling them "DOPE.100. 10 x 10."