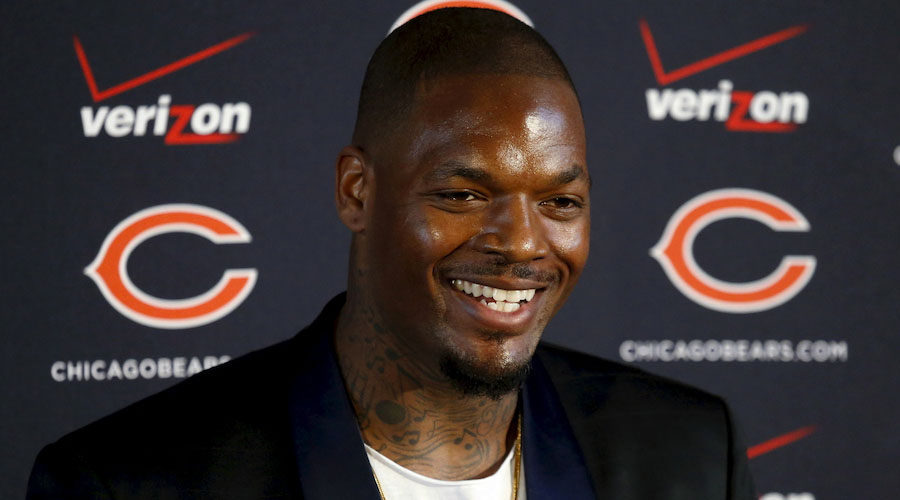 by Brandon Richard
Chicago Bears tight end Martellus Bennett won't have to worry about being fined for wearing his favorite cleats anymore.
Bennett recently had to fork over $5,787 for wearing black Air Jordan 7 cleats that the league felt violated the Bears' uniform policy. Prior to the season, the team officially submitted their system of dress, which calls for players to wear predominantly white cleats. But with his history of foot injuries, Bennett wanted to stick with the cleats he feels most comfortable playing in, which aren't yet available in white.
Hoping to avoid the escalated fine, Bennett played last week's game in a pair of obviously painted over Jordan 7 cleats, which didn't look great, but helped him avoid a second fine.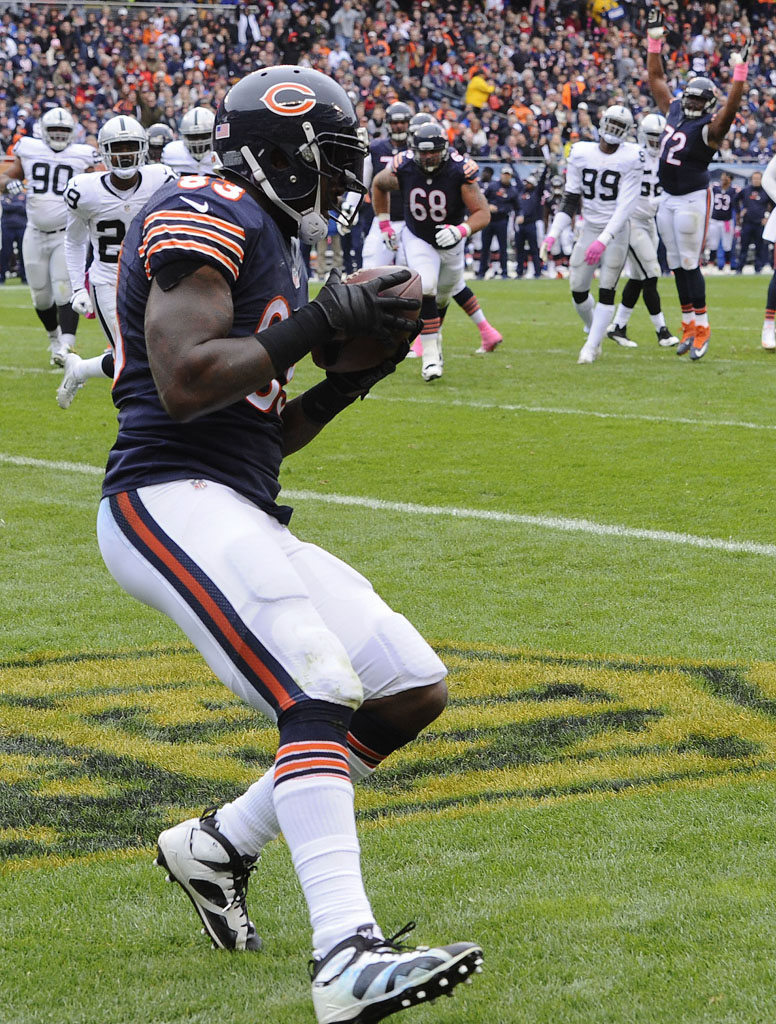 But now his white cleat problem has been solved by the best customizer in the game. Marcus Rivero, aka Soles by Sir, was put into contact with Bennett by his teammate Tracy Porter, who wears Rivero's custom cleats on the field. Making sure Bennett has a durable version of his go-to Jordan cleats, Rivero created a white pair, which can be seen below. "Hopefully, this can save Martellus a fine," Rivero said in an Instagram post.
Perhaps we'll see Bennett's brand new customs hit the field when the Bears take on the Kansas City Chiefs tomorrow.