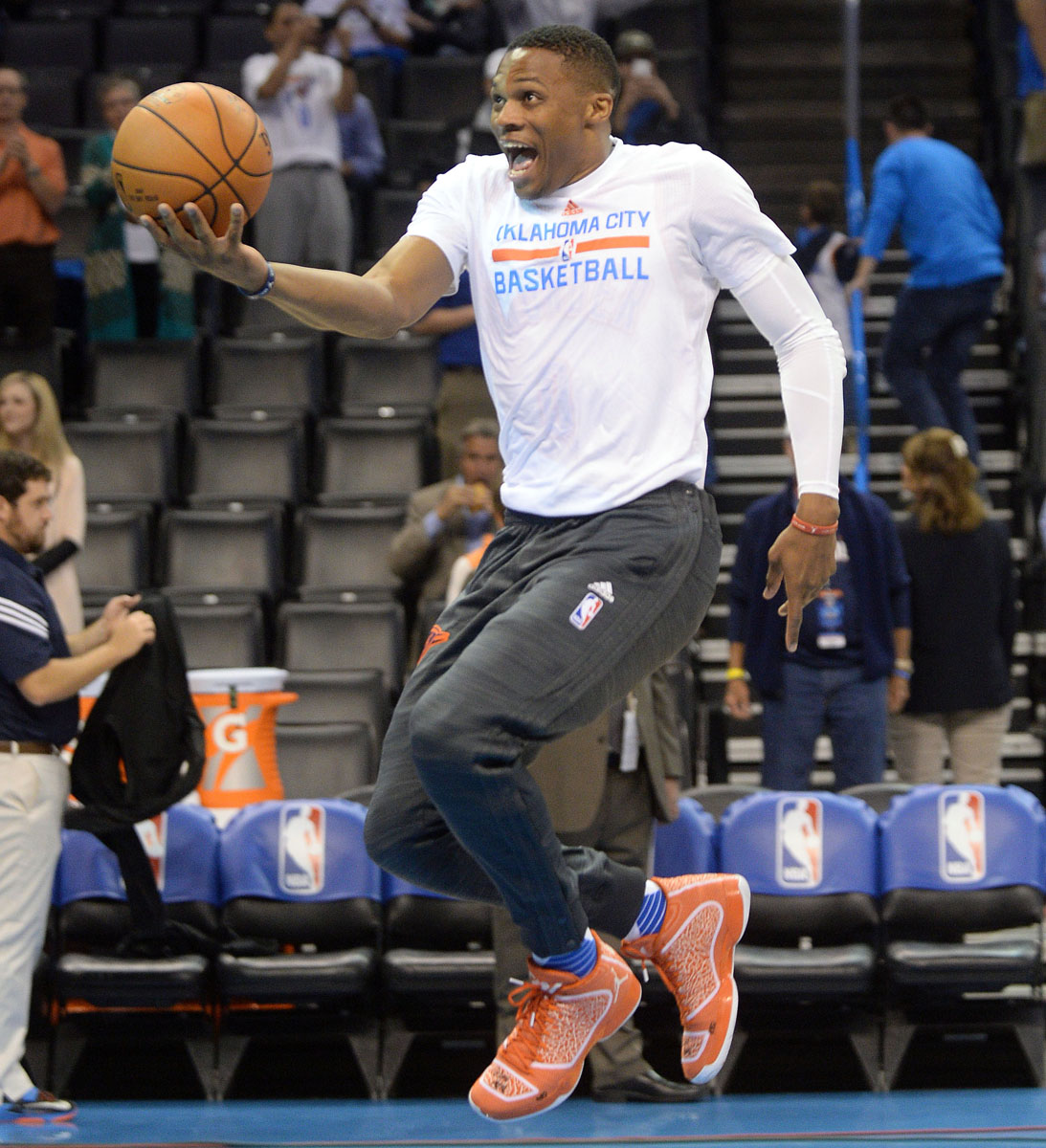 by Brandon Richard
He'll soon have the honor of debuting the Air Jordan 30 on-court, but for now, Russell Westbrook is still breaking out exclusive colorways of the Air Jordan XX9.
For last night's home opener against the San Antonio Spurs, Westbrook played in his mostly orange Player Exclusive, adding to the long list of colorways he wore last season.
Picking up right where he left off, Westbrook had 33 points and 10 assists in the Thunder's 112-106 victory over the San Antonio Spurs.