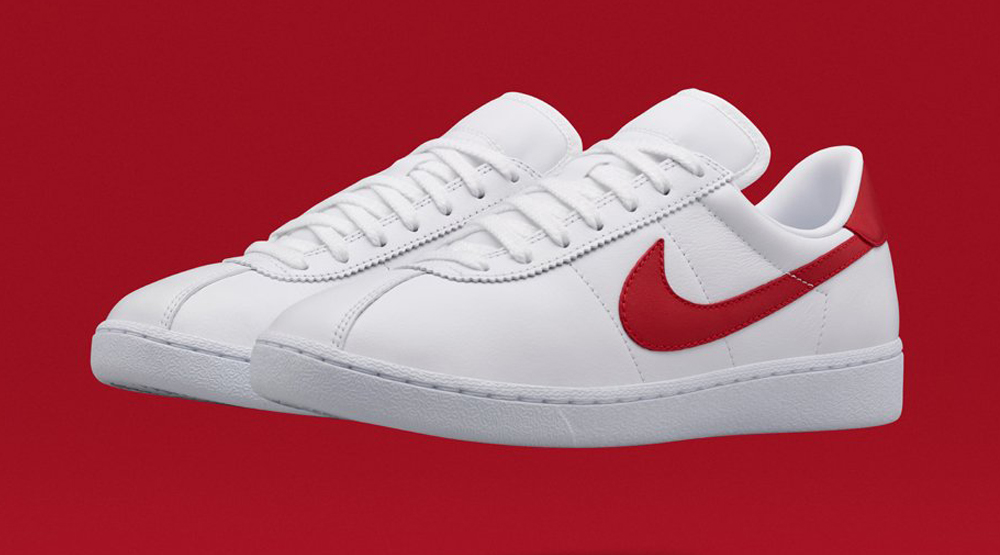 by Brendan Dunne
Buy Now: Nike
Nike officially entered the world of basketball sneakers on March 18, 1972, when a player exclusive version of the Nike Bruin made its debut on the feet of Portland Trail Blazers guard Geoff Petrie. Nike is honoring that pillar of its basketball category with an updated Bruin for 2015.
The shoe, which will arrive under the NikeLab banner, is more a modern re-interpretation than a straightforward retro. Unlike Petrie's pair from '72, these come with a full grain leather (instead of suede) and a cupsole (instead of an autoclave outsole). The shoe also erases the typical branding on the tongue and heel.
In what can't possibly be a coincidence, this is the same shoe that Marty McFly wore in Back to the Future, and the shoe will release tomorrow, Oct. 21, which is the date he time traveled forward to in the series' Part II.
Here's to hoping Nike moves ahead with a MAG retro as well.
UPDATE 10/29: The online raffle for this Marty McFly Nike Bruin is open now here. Pairs are available at NikeLab 21 Mercer and NikeLab DSMNY. The sneakers will also release online via NikeLab tomorrow, Oct. 30, at 1 p.m. EST.