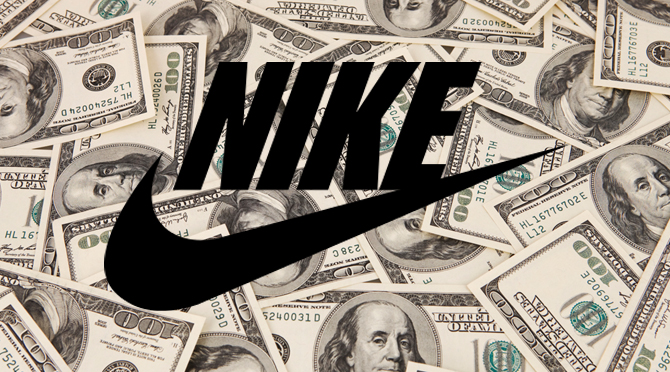 by Brendan Dunne
A new report from Citizens for Tax Justice alleges that Nike managed to dodge around $2.7 billion in U.S. taxes last year by holding $8.3 billion in offshore accounts.
The lengthy report, available here, calls out Fortune 500 companies like Apple, American Express, and Nike for using tax-havens to get around the 35 percent tax rate here in the U.S. Its findings imply that Nike instead pays a mere 2.5 percent in taxes to foreign governments on its $8.3 billion held overseas.
According to Citizens for Tax Justice, Nike is able to do this by licensing its products via shell companies in Bermuda. A 2013 report found 12 such companies, 10 of which were named after Nike sneaker lines and individual sneakers. Names of these shell companies include Air Max Limited, Nike Cortez, Nike Flight, Nike Force, and Nike Huarache.