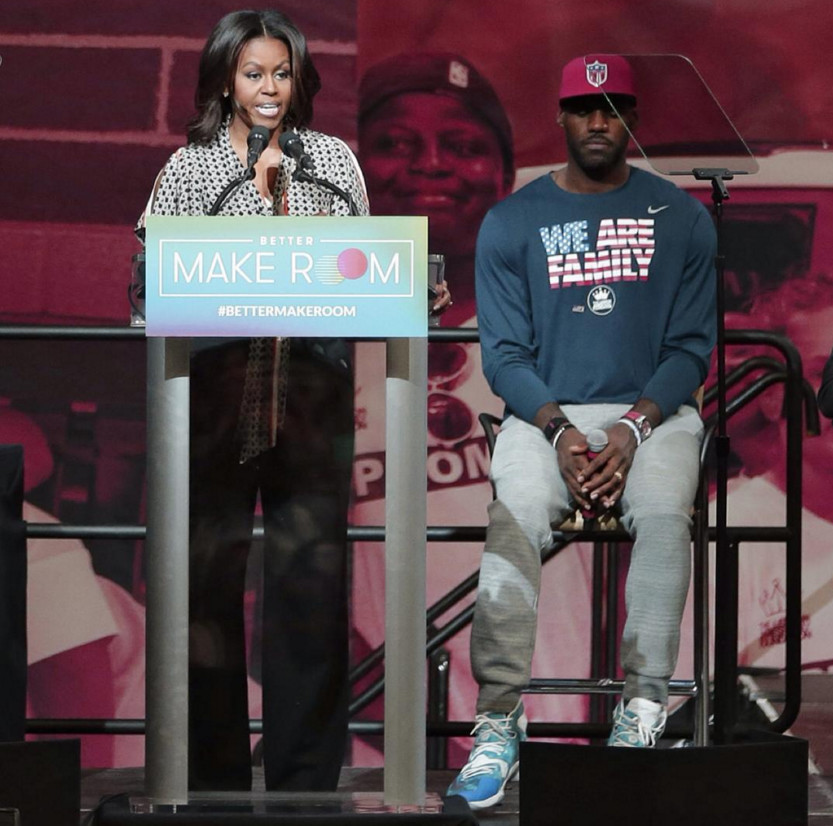 by Brendan Dunne
LeBron James isn't sticking just to Cavs colored pairs of his new LeBron 13 signature sneaker. Yesterday, the Cavs star donned the blue pair seen here, which looks to be a NIKEiD design taking advantage of the "Lake Erie" graphic.
Alongside LeBron, but unfortunately not wearing sneakers, was First Lady Michelle Obama. These images come from an event at the University of Akron put on by the LeBron James Family Foundation that urged local youths the pursue secondary education.
Find the full video of James' appearance in Akron with the First Lady yesterday here.