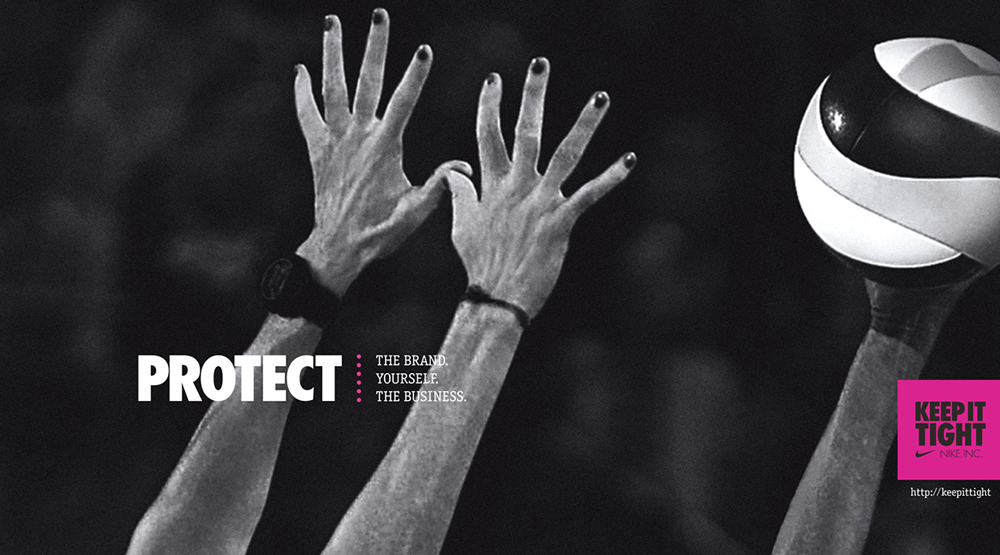 by Brendan Dunne
Nike has ramped up its efforts to protect trade secrets in recent years, implementing a system called Keep It Tight that's designed to prevent upcoming designs and intellectual property from leaking.
Some details on this program, which is obviously a secretive one, are available via a new piece at The Oregonian. An intro message describes Keep It Tight as being "about being more aware and protective of our knowledge and our people." There are modules on things like phishing and inappropriate social media sharing of unseen sneaker designs (There are bits in the latter geared specifically toward sneaker websites like this one).
Beyond Keep It Tight, Nike's also upped its security via more traditional means like additional surveillance cameras and security gates.
While Nike's recent security concerns are seen as a product of scandals like its defecting designers or the high-profile sneaker sample theft ring, the brand has long been aware of the threat of intellectual property leaks. According to the Oregonian piece, the company was worried in the 1990s about people digging through its on-campus dumpsters for sketches of upcoming sneaker designs.