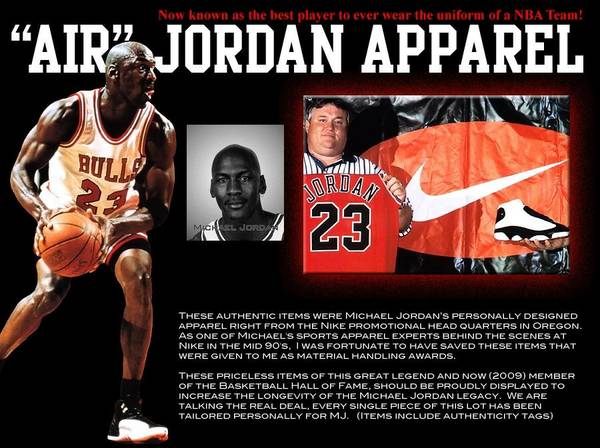 by Brendan Dunne
It seems that there's a huge horde of Air Jordan apparel and sneakers waiting to be claimed out in Oregon.
A post made on the Portland Craigslist page is offering up a uniform collection that the owner claims is, "more complete than the collection hanging in the Jordan building on the Nike campus." According to the seller, there's all sorts of promo gear in the collection, including sneakers, jerseys, shorts, hats, and more.
The poster says that he's a retired Nike employee of 30 years and gathered all these Michael Jordan goodies from years of working closely with the man.
Unsurprisingly, he's asking a small fortune for the stuff he's got. He concludes the post with, "if you don't have $50k to offer don't waste your time or mine."