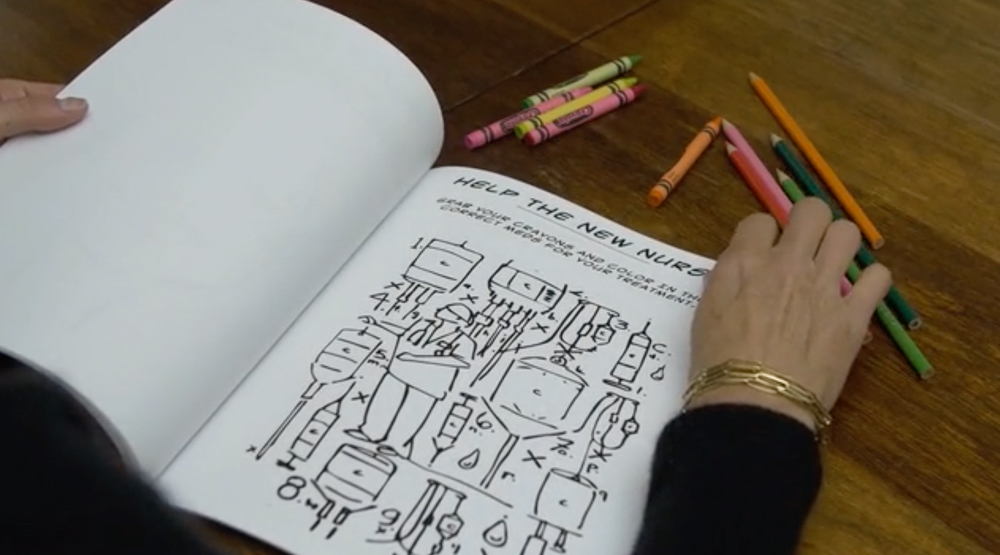 by Brendan Dunne
Longtime Nike designer and current special projects creative director Mark Smith is collaborating with fellow Nike veterans to create a cancer coloring book for adults.
The project, which is being funded through Kickstarter, was started by Nike senior color and material innovator Kim Kovel, who was diagnosed with diffuse large B-cell lymphoma, an aggressive form of blood cancer, last January. To help her in her fight she created an activity book for adults, believing that laughter is the best medicine and that people battling cancer could benefit from this sort of help.
Kovel reached out to Smith, who came on as a collaborator and contributed sketches. From there the list of contributes expanded, as Tinker Hatfield, Shane Victorino, Tom Sachs, and others pitched in for the good cause.
Kovel and Smith are planning to ship the final product, HELLO MY NAME IS CANCER, in December, 2015.
Head to the Kickstarter here to learn more about this project and to be a part of the battle against cancer.