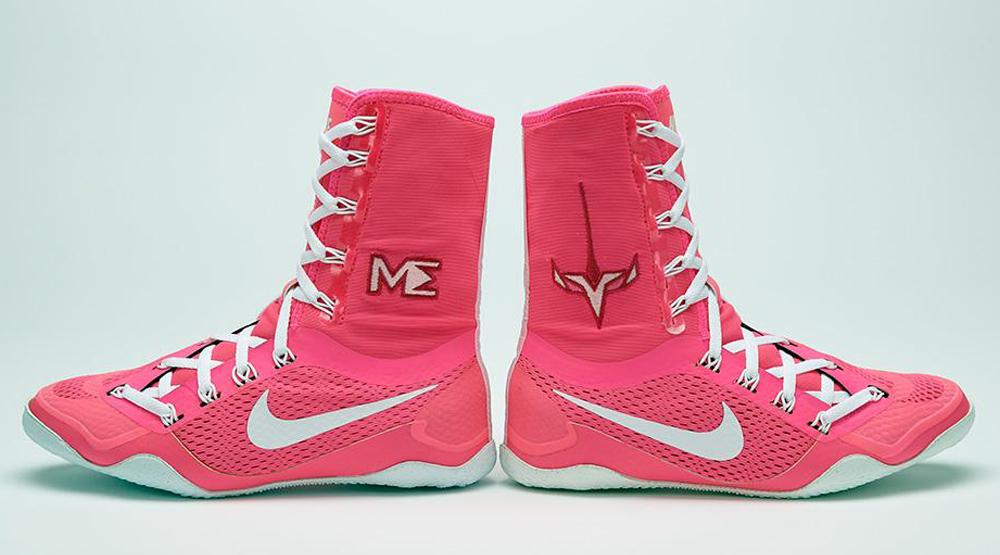 by Brendan Dunne
For the first time ever, Nike has created a boxing boot for women. The model, designed by Tobie Hatfield, was designed for one woman in particular: professional boxer and 2012 London Olympics flyweight bronze medalist Marlen Esparza.
SI.com got the story on the creation of the bold new HyperJab shoe. Esparza worked with Hatfield and told him the struggles she'd gone through as a woman having to order men's boxing boots all her life that never fit. Now she's got men coming up to her and asking about her new shoes.
""The first time I walked in [to a gym], everyone was instantly, 'Where did you get those? How did you get those?'" Esparza said.
Hatfield says that the HyperJab will likely be on the feet of many more women come the 2016 Olympics in Rio de Janeiro.