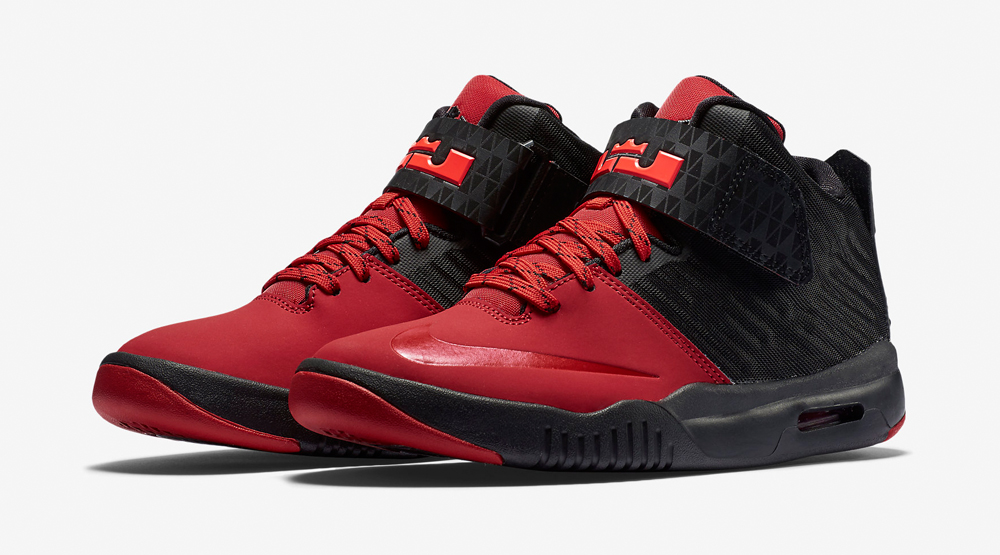 by Brendan Dunne
LeBron James and Nike are catering to the kids with their latest sneaker, the Nike Air Akronite.
James' name is spelled out across the left and the right tongues, while his crown logos appear on the heels and straps. Nike's description of upcoming colorways mentions a couple based on the LeBron 13, the "Akronite" and "Space Race," suggesting that similar colorways will be used for his proper signature offering.
Nike says that there are three Air Akronite colorways coming in November (Home, Gum and Akronite) and two in December (Mini Hoop and Space Race).