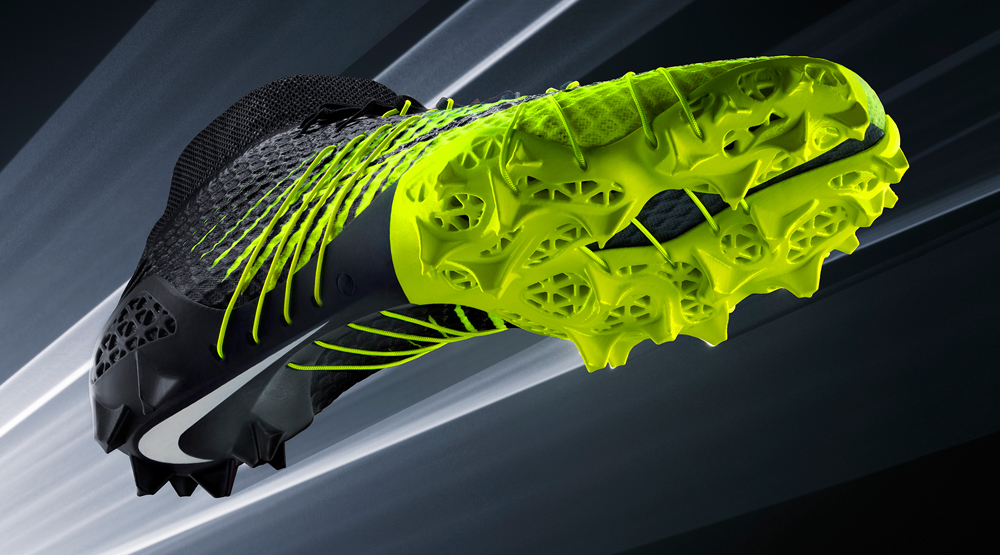 by Brendan Dunne
Imagine a future where you don't have to drive to the store to pick up a pair of sneakers, or wait on them to be delivered, because you can print them yourself in your own home.
According to Nike COO Eric Sprunk, such a future isn't too far off. Speaking at this weekend's GeekWire Summit, Sprunk hinted at Nike's efforts in the field of 3D-printing and how they could change the way people buy sneakers.
"Do I envision a future where we might still own the file from an IP perspective – you can't just have anyone making a Nike product – and have it manufactured in your own home or we do it for you at our store?" Sprunk said. "Yeah, that's not that far away."
Kanye West, a collaborator with Nike rival adidas, recently spoke on how 3D-printing could affect the future of footwear, saying he was scared of it.
See the entirety of Sprunk's talk from the 2015 GeekWire Summit in Seattle below.