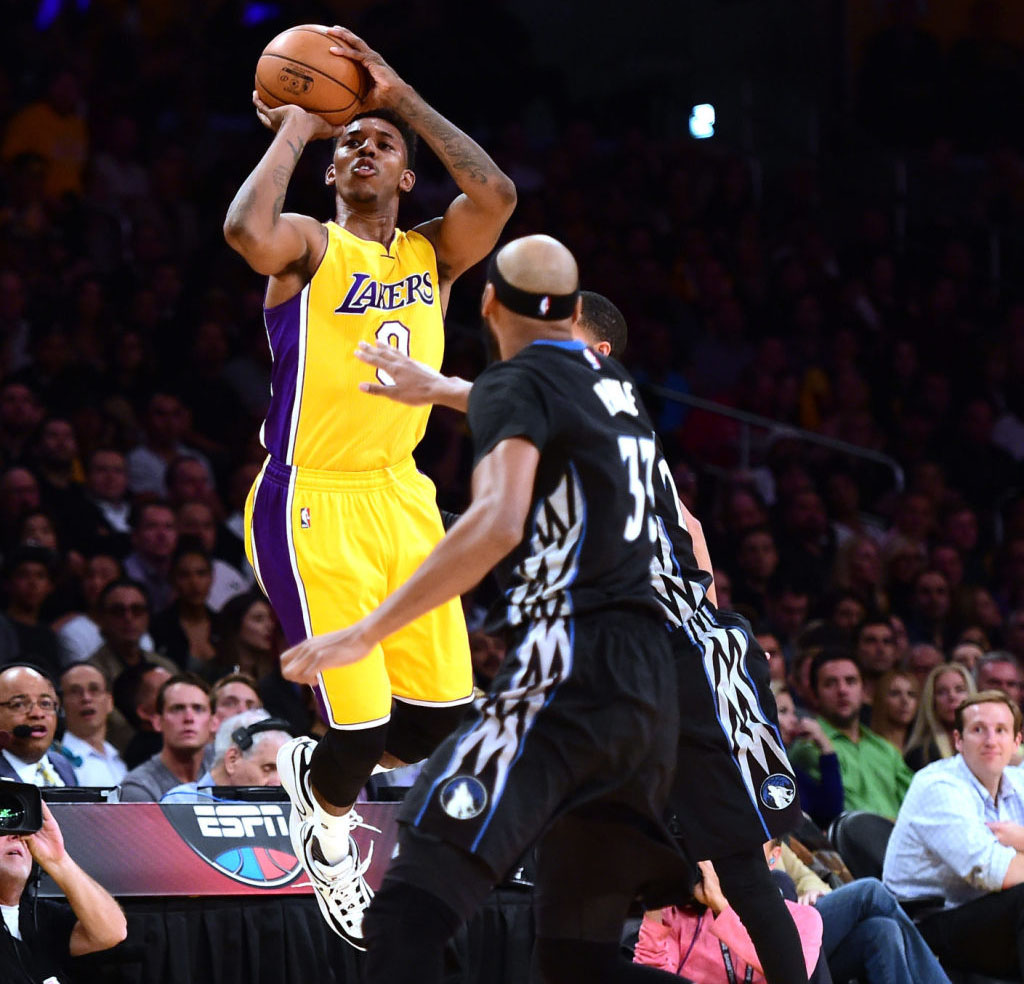 by Brandon Richard
Last night, Kobe Bryant was likely on a team flight scowling about the Lakers' opening night loss to the Minnesota Timberwolves. On that same flight, Nick Young was probably all smiles, Youtubing the hell out of his first quarter buzzer beater.
That's really what the night came down to for Young. He dropped 14 points off the bench, 3 of which came from his heave from halfcourt to end the first frame. Then, in true Swaggy P fashion, he celebrated with outstretched airplane arms as if he had just stolen a playoff game. But nope, just the first quarter of a regular season opener against the Timberwolves.
Not that it wasn't spectacular — it was a hell of a shot. And even better, he drained it while randomly wearing the FILA 97 (or Grant Hill 3). Thank God for Swaggy P.