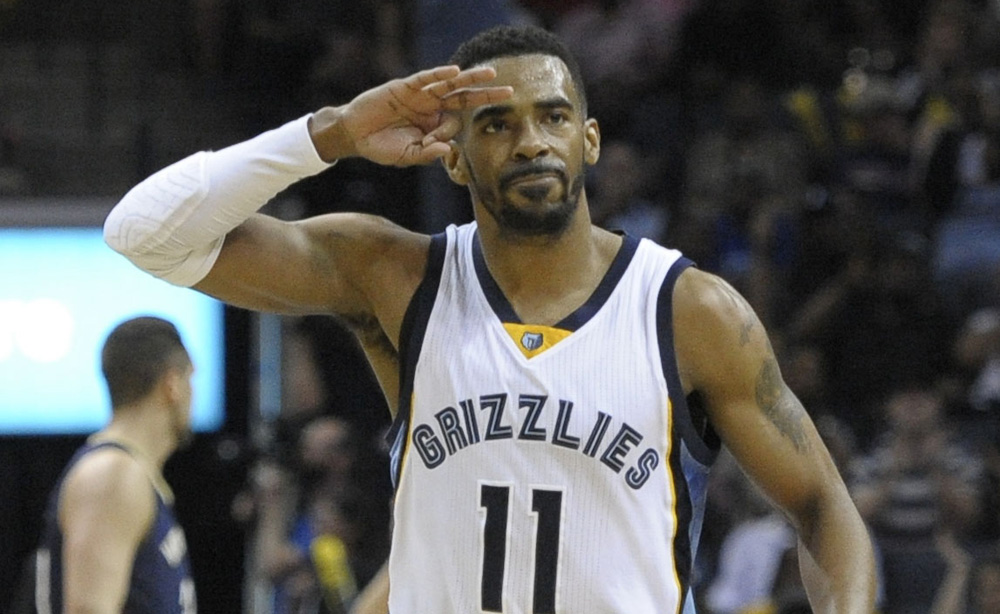 by Brandon Richard
Mike Conley, who has become one of the NBA's best point guards, has been wearing adidas sneakers since his rookie season. And with the brand's push to lock up top tier point guards, keeping Conley would seem like a priority, but the two may be parting soon.
Last week, Conley was spotted at Grizzlies practice wearing Stephen Curry's Under Armour Curry One signature shoe. And while that doesn't mean that he's signed a deal with the brand, it could be a sign that he's looking to make a move. Nick DePaula reports that Conley's contract with adidas has ended and that discussions are still ongoing.
Money may not be the bottom line in discussions between Conley and adidas. With the brand focused on higher profile players like James Harden, Dame Lillard and John Wall, Conley's role is somewhat diminished. Signing a deal elsewhere could result in more marketing opportunities.
As of now, no deal has been signed, but we'll continue to follow the story as it develops.