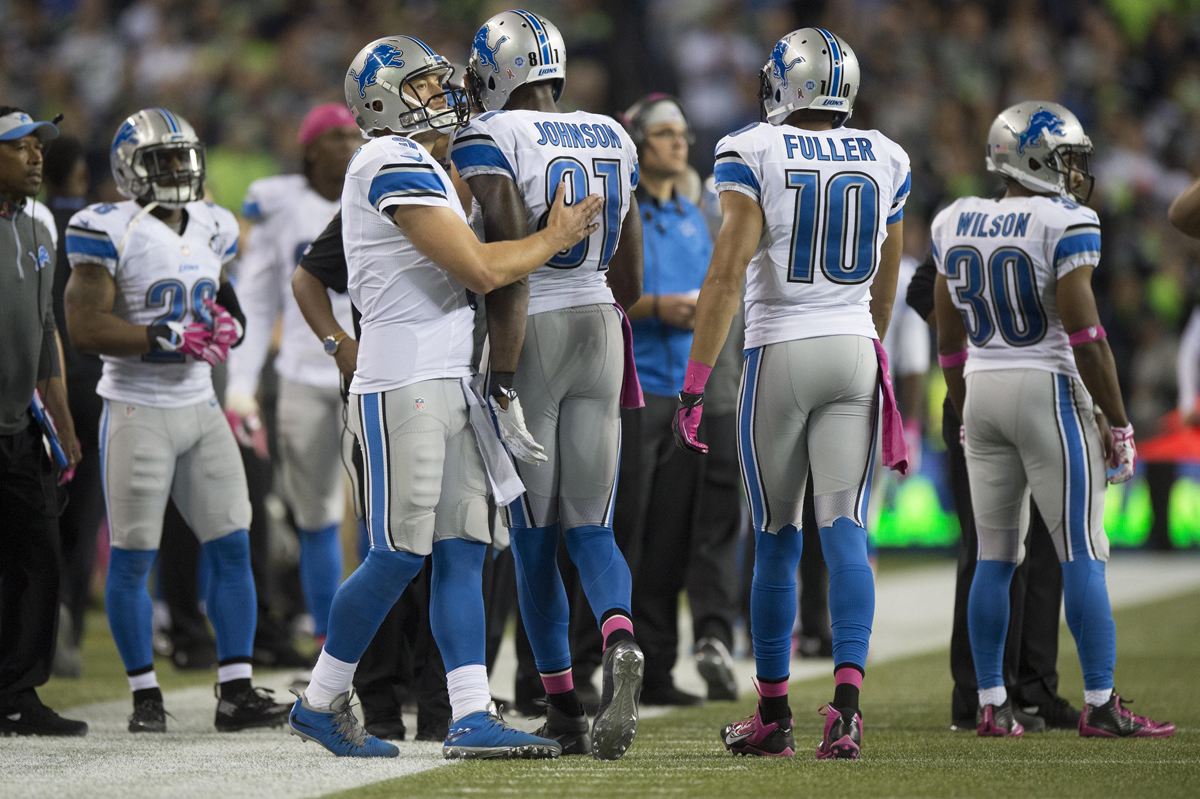 by Brendan Dunne
Matthew Stafford of the Detroit Lions got hit with a $5,787 fine for wearing blue cleats during his team's Monday Night Football outing this week.
Michigan Live reports that Stafford doesn't know why he was fined for wearing them, as Ndamukong Suh wore the same pair last season. What's more, the Lions staffer responsible for checking apparel and sneakers during warm-ups to make sure players' gear matches league regulations didn't mention anything about the pair of Nike Huarache 4 cleats being in violation of the NFL's dress code.
Stafford wore a black and white pair of the same cleats for his other games this season, but switched to the blue ones on Monday after those suffered an in-game tear during Sep. 27's Lions/Broncos match-up.
Stafford is planning to appeal the fine, and says that he's packed the same pair for Sunday's game against the Cardinals.