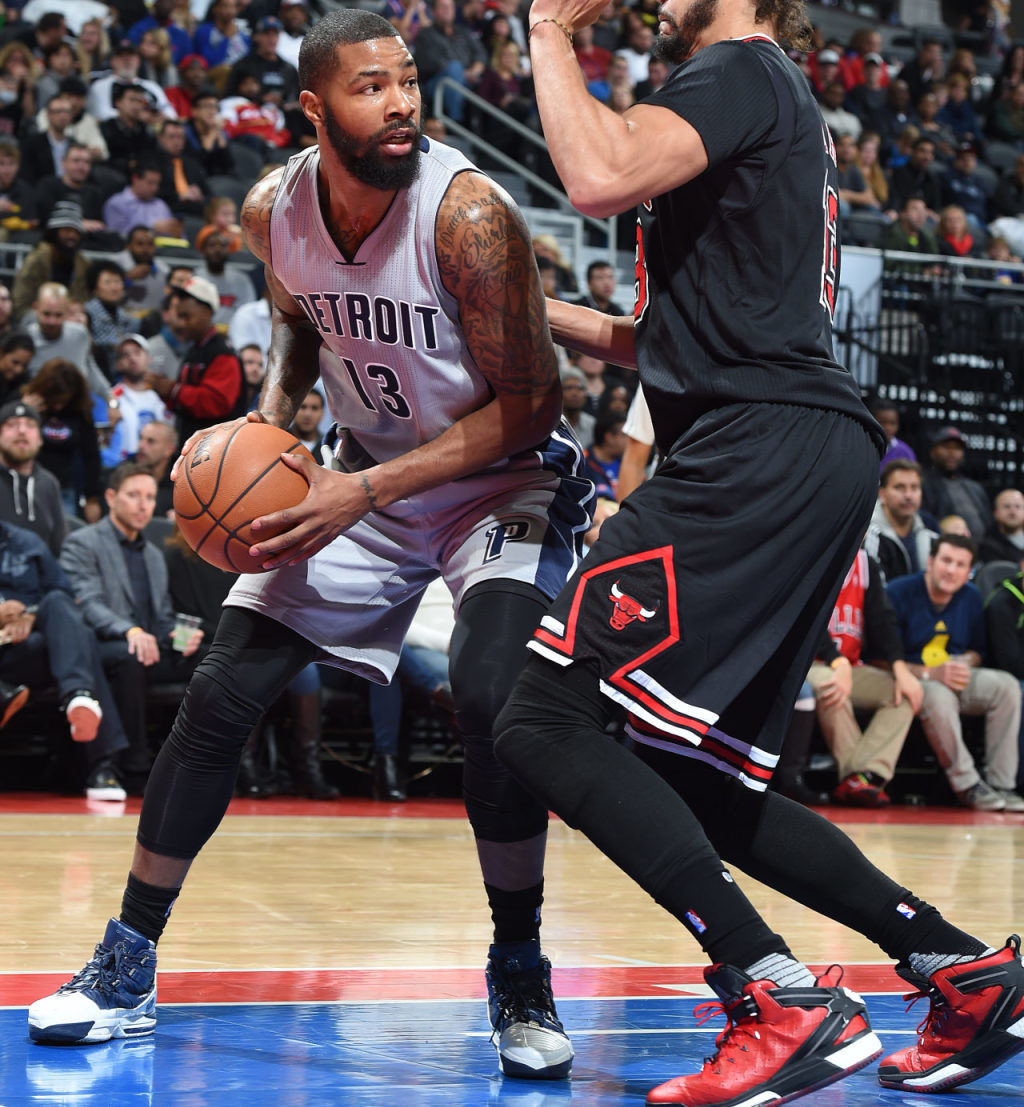 by Brandon Richard
Marcus Morris was traded from the Phoenix Suns to the Detroit Pistons over the summer, but he didn't leave his sneakers behind.
With the team debuting its new chrome alternate uniforms, Morris matched by breaking out the Nike LeBron 3 in White/Navy. The 2006 model has also been worn by Jared Cunningham this season.
In the vintage kicks, Morris put together a hell of a performance. He had a line of 26 points and 7 in the Pistons' 98-94 victory over the Chicago Bulls. The Pistons are off to a 3-0 start.