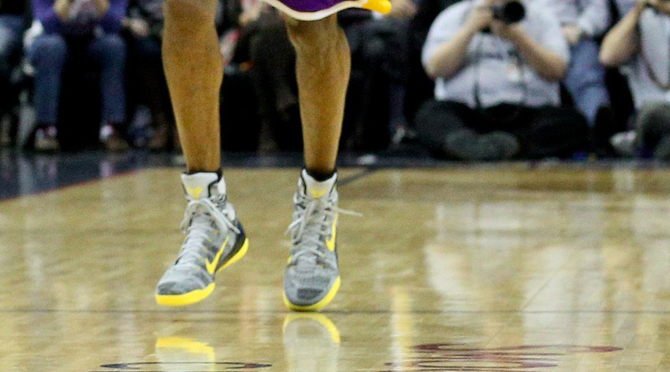 by Brendan Dunne
The Los Angeles Lakers are hoping that embedding microchips in players' sneakers could help prevent future injuries.
Details about their plans for smart footwear are briefly mentioned in an ESPN piece on Gary Vitti, the head athletic trainer for the Lakers who has recently been focused on stopping injuries before they happen by utilizing cutting-edge tech. It mentions that team has partnered with a company called Plantiga that offers smart footwear for sports teams in hopes of getting detailed data about how players' feet are reacting on the court. Lakers head strength and conditioning coach Tim DiFrancesco explained the possible benefits.
"If you can imagine getting true foot-to-ground information, whether it's ground contact time – so if you're getting tired, your foot is going to spend more time on the ground," said DiFrancesco. "I could have my iPad knowing that this player and this player are well below their ground contact time while they're on the practice floor. That information in real time could be utilized."
Vitti says that figuring out smart sneakers might be the single most useful thing for the team's current efforts in injury prevention.