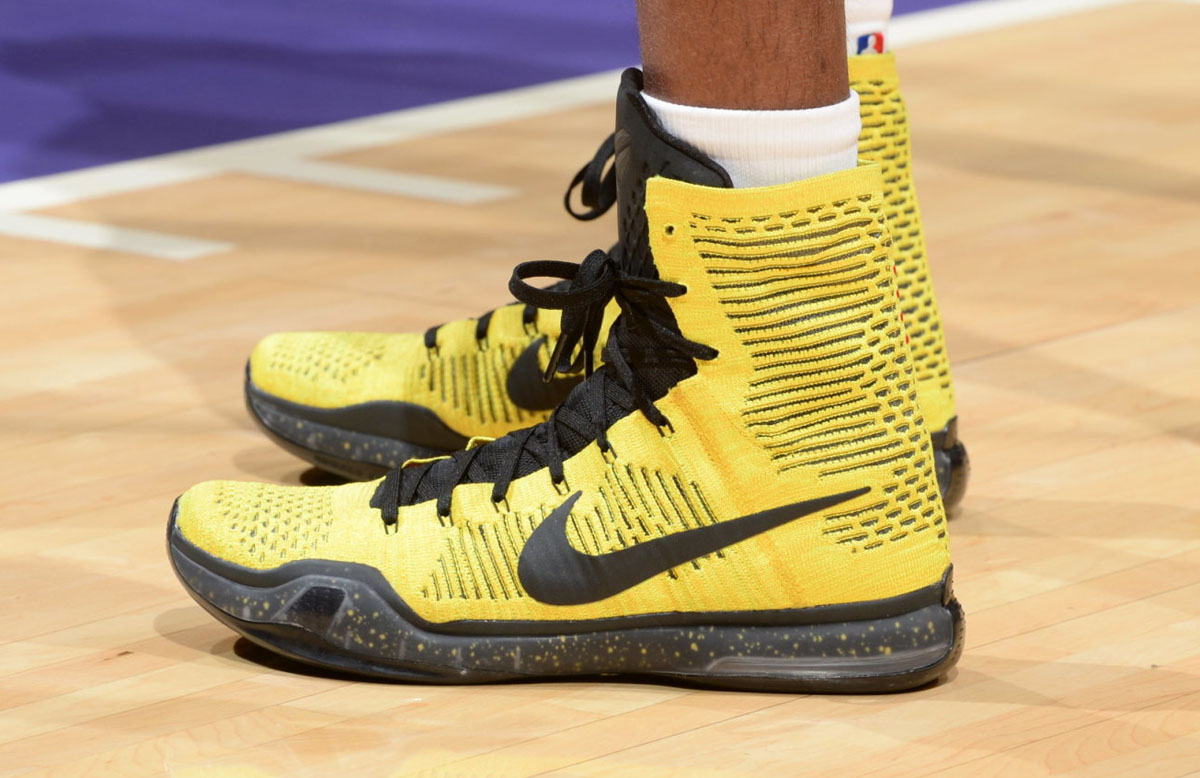 by Brandon Richard
Beginning a record 20th season with the Los Angeles Lakers, Kobe Bryant made his long-awaited return to the court against the Minnesota Timberwolves last night. And as expected, he did so wearing the "Opening Night" Nike Kobe 10 Elite — for warmups. For the actual game, he switched to a white-based PE, likely to align himself with the rest of the team.
Early on, he showed flashes of the old Kobe, scoring 15 points in the first half on 6-of-13 shooting. Later, he was just old Kobe, going cold down the stretch and finishing with 24 points. Behind a surprisingly great performance by Ricky Rubio, the Timberwolves edged by the Lakers 112-111.
All in all, it wasn't a horrible night for Kobe, but surely not the one he envisioned. See a few shots from his return below.