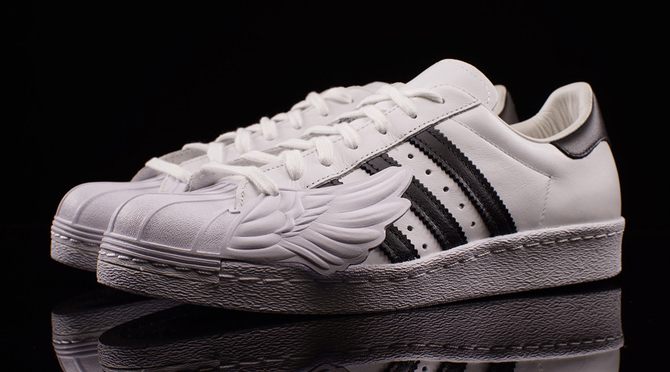 by Brendan Dunne
Remember at the top of the year when adidas was going nuts with Superstar collaborations? It's not done.
It's slowed down a considerable amount, but it's certainly not done. Jeremy Scott proves that with this new pair of adidas Superstars, which ends up as one of his tamer creations. The sneaker is a classic Scott creation, with his trademark wings arriving to flank the iconic shell toe. An all-white pair of these hit back in the spring, but this one is outfitted with the white/black combo that's more commonly associated with this shoe.
Find this Jeremy Scott x adidas sneaker now at Oneness.