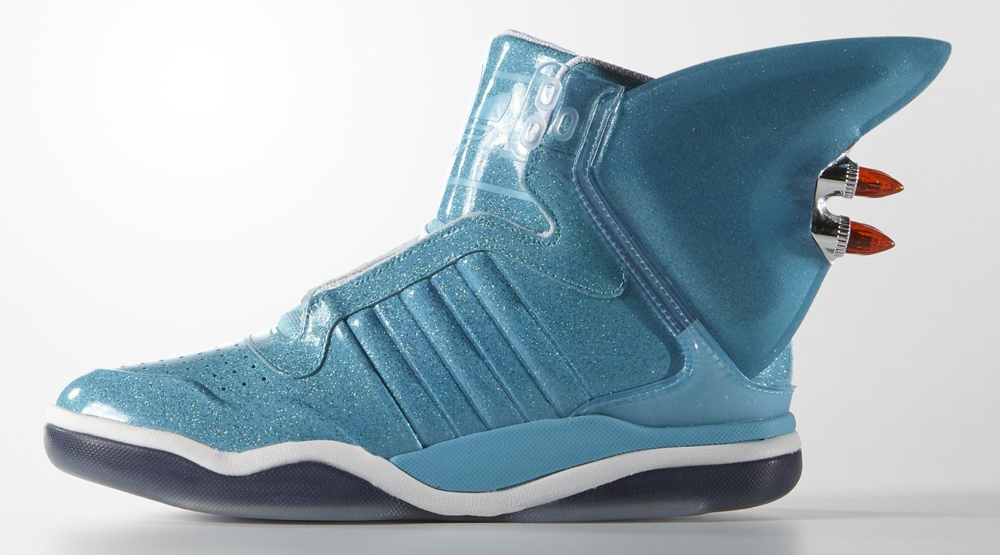 by Brendan Dunne
Anyone still in need of proof that Jeremy Scott is a maniac need look no further than this, his latest creation for adidas Originals.
Rather than use wings, as Scott's sneakers so often do, this pair plants fins on the back in order to make it look like a vintage hot rod. There's also a glittery finish to the upper and a set of LEDs on the back of the shoe made to look like brake lights.
This adidas Jeremy Scott shark-fin shoe is available now from adidas for $280.