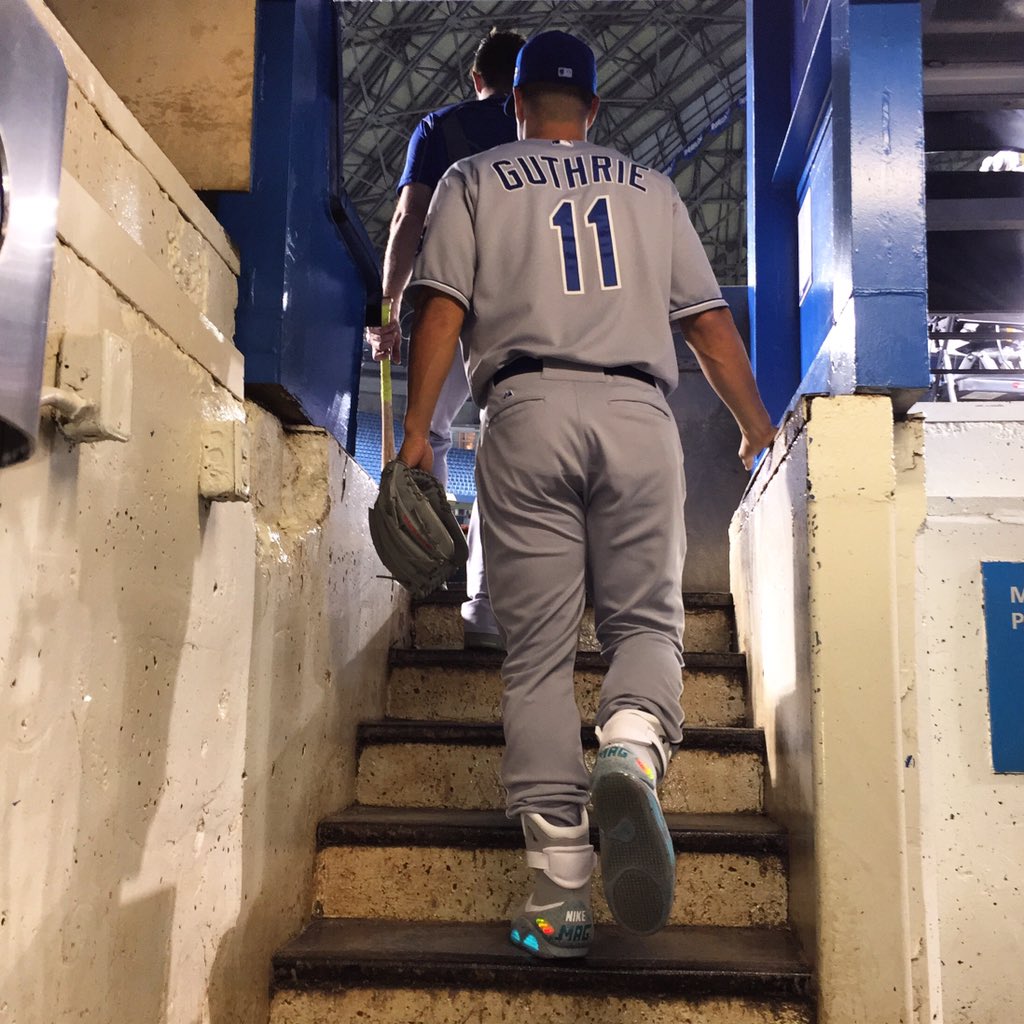 by Brendan Dunne
Didn't Jeremy Guthrie say he was retiring from the sneaker game?
It looks like the Kansas City Royals pitcher decided to make an exception by bringing out his pair of the Nike MAGs ahead of his ALCS Game 5 tonight against the Toronto Blue Jays. Guthrie posted the above photo this afternoon, along with a Back to the Future themed caption.
Former Giants relief pitcher Brian Wilson already made headlines back in 2011 by wearing his pair of MAGs in the dugout, so if Guthrie wanted to one-up that appearance he'd need to actually show up on the mound with these on-feet.