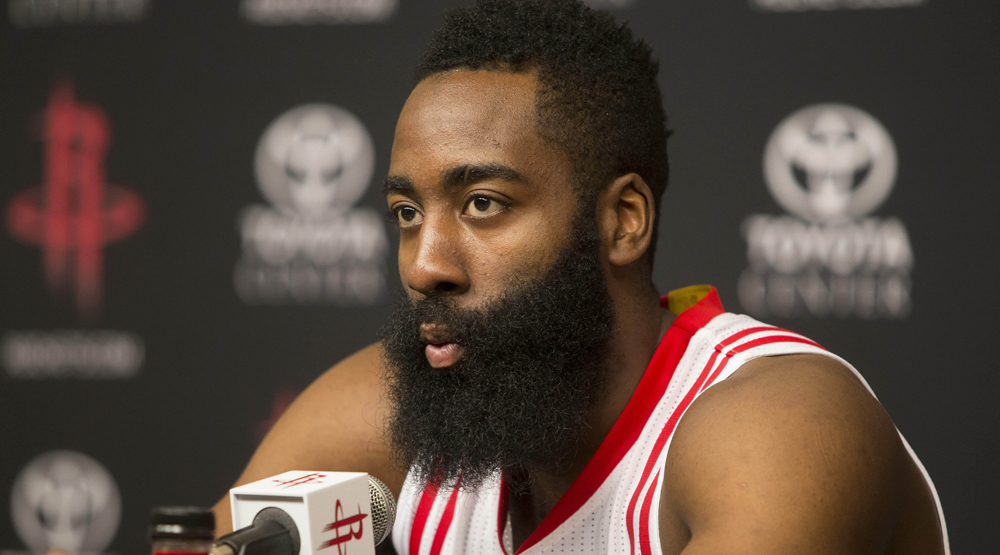 by Brendan Dunne
James Harden is hoping that his new adidas deal will get him a collaboration with Kanye West.
Harden said as much in a new interview with Complex, mentioning Rick Owens in the same breath as far as people that he'd like to work with under the adidas umbrella.
While Kanye's yet to bring in any outside partners for his adidas Yeezy line, he and Harden are connected via the Kardashians. What's more, adidas certainly has a lot to gain by giving Harden a co-sign via some limited edition adidas Yeezy product.