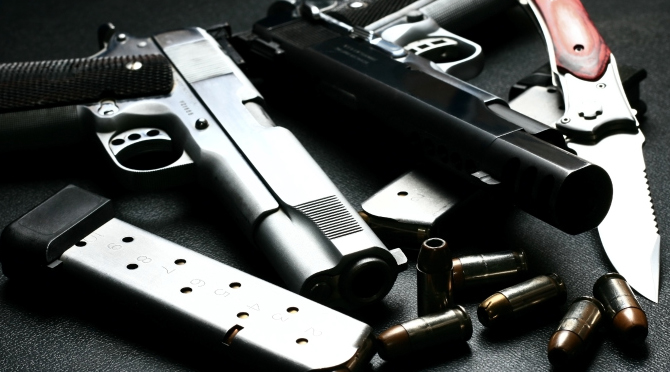 by Brendan Dunne
When Paul Barry sent Anthony Roman a Facebook message saying, "Size 9. I got four pairs of air jays bro," he wasn't talking about sneakers. According to a Manhattan federal-court complaint spotted by the New York Post, the two were discussing smuggling firearms, using "Size 9" as a code word for 9mm handguns.
An undercover agent purchased four 9mm handguns from Roman the day after Barry sent the message.
As the Post so helpfully points out, "'Air Jays' is a slang term for the popular Nike Air Jordan sneakers."
Barry, Roman, and Tiana Williams were arrested this week for smuggling at least 50 firearms from Ohio to The Bronx between 2014 and 2015.