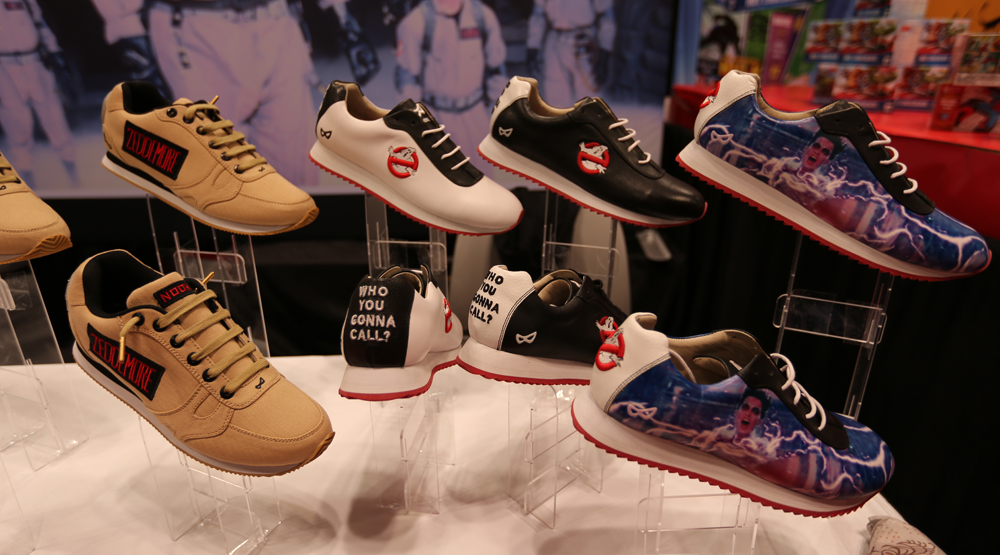 by Brendan Dunne
As a Ghostbusters reboot is on the way, now seems like as good a time as any to cash in with some licensed gear referencing the franchise.
Hoping to dethrone the Nike MAG as the most exciting movie tie-in shoes of late are these Ghostbusters sneakers by Nookiee, which were spotted by Collider at this week's New York City Comic Con. There are a couple different models here – one that represents the actual Ghostbusters squad with side-patches calling out each member, a leather model prominently featuring the team's logo, and one featuring a graphic of antagonist Gozer.
These Ghostbusters sneakers are available for pre-order now via Nookiee.