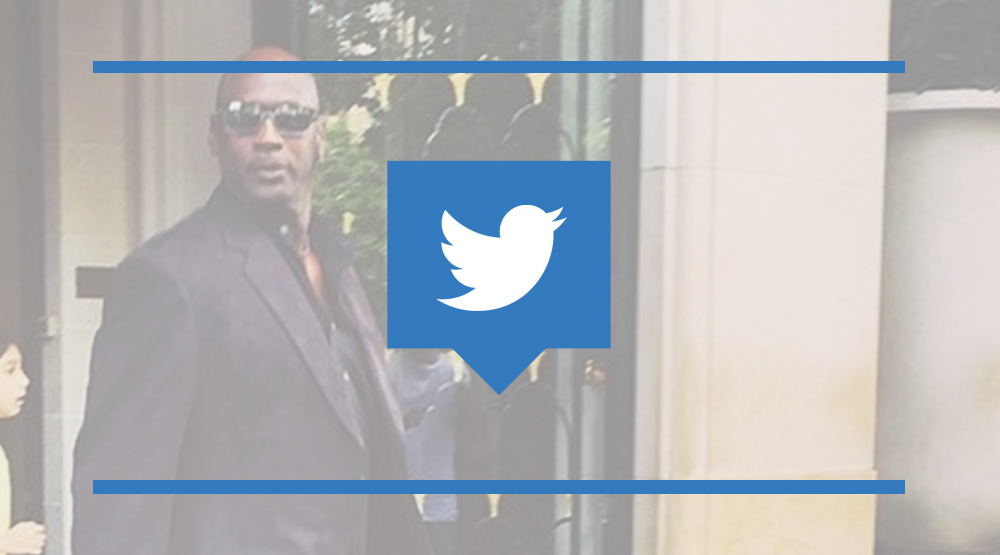 Twitter provides a social platform for breaking news and instant reactions. Among the most opinionated users are sneakerheads, who rarely pass up an opportunity to get jokes off when a new situation hits the timeline. However, Twitter is fast-moving, so there's a good amount of Tweets that don't get the recognition they deserve.
To change that, we've rounded up the best sneaker-related tweets from the past week. Sneakerheads had a lot to say about Nike clapping back at Twitter trolls, the Supreme x Air Jordan 5 release and adidas taking shots at Jordan Brand. Scroll through, have a laugh and give a follow to anyone you think deserves it.
He Is the One
Here is MJ dressed like CitiTrends Morpheus pic.twitter.com/Xi2XOEX1HP

— W.E.B.B.I.E DuBois (@fivefifths) October 12, 2015
---
Swoosh Shade
Hey @nikestore Do you have Style Code: 700098-007 in a size 11? I have a date this week and would love to wear these. Please help!

— Andrew.Nike.Seahawks (@andrewj_p) October 12, 2015
@nikestore Still got me waiting for a reply. Usually you guys tweet me back with the quickness. Must be a new employee..,

— Andrew.Nike.Seahawks (@andrewj_p) October 14, 2015
@andrewj_p Two things. 1) We all know those AM Lunar90's are sold out. 2) We all know Netflix and chill by yourself doesn't count as a date.

— Nike.com (@nikestore) October 14, 2015
---
Holy Cow!
Joe Johnson has cool looking shoes. They kind of look like a cow, but I like them anyway. pic.twitter.com/1PPNc4b9Nt

— devin kharpertian (@uuords) October 14, 2015
---
Wal-Meezys
Several color ways of the Yeezy 950 Boost dropping at this exclusive retailer. http://t.co/YNFogQdyYv pic.twitter.com/nWKmcE2uMX

— Taco Trey Kerby (@treykerby) October 12, 2015
---
You Played Yourself
when stuck with shoes with no resell value pic.twitter.com/8EjIpJcott

— ShoeDealer (@Est1991__) October 15, 2015
---
The Bright Side
tfw u missed out on Supreme Jordans but then realize u saved $200 pic.twitter.com/AaqfjUQBgn

— RUSS BENGT$ON (@russbengtson) October 16, 2015
---
Company Time
When you copped Supreme 5s but gotta keep composure bc you're at work pic.twitter.com/pS4r3f8b36

— Where To Cop (@WhereToCop) October 16, 2015
---
DIY
#supreme5s #supremexjordan pic.twitter.com/bLMjEH4SgU

— Angel L. Gonzalez (@vagrantsneaker) October 17, 2015
---
Supremely Served
@adidasoriginals what's retail on supreme 5s?

— 6IX (@infraredswoosh) October 16, 2015
@infraredswoosh more than they're worth.

— adidas Originals (@adidasoriginals) October 16, 2015