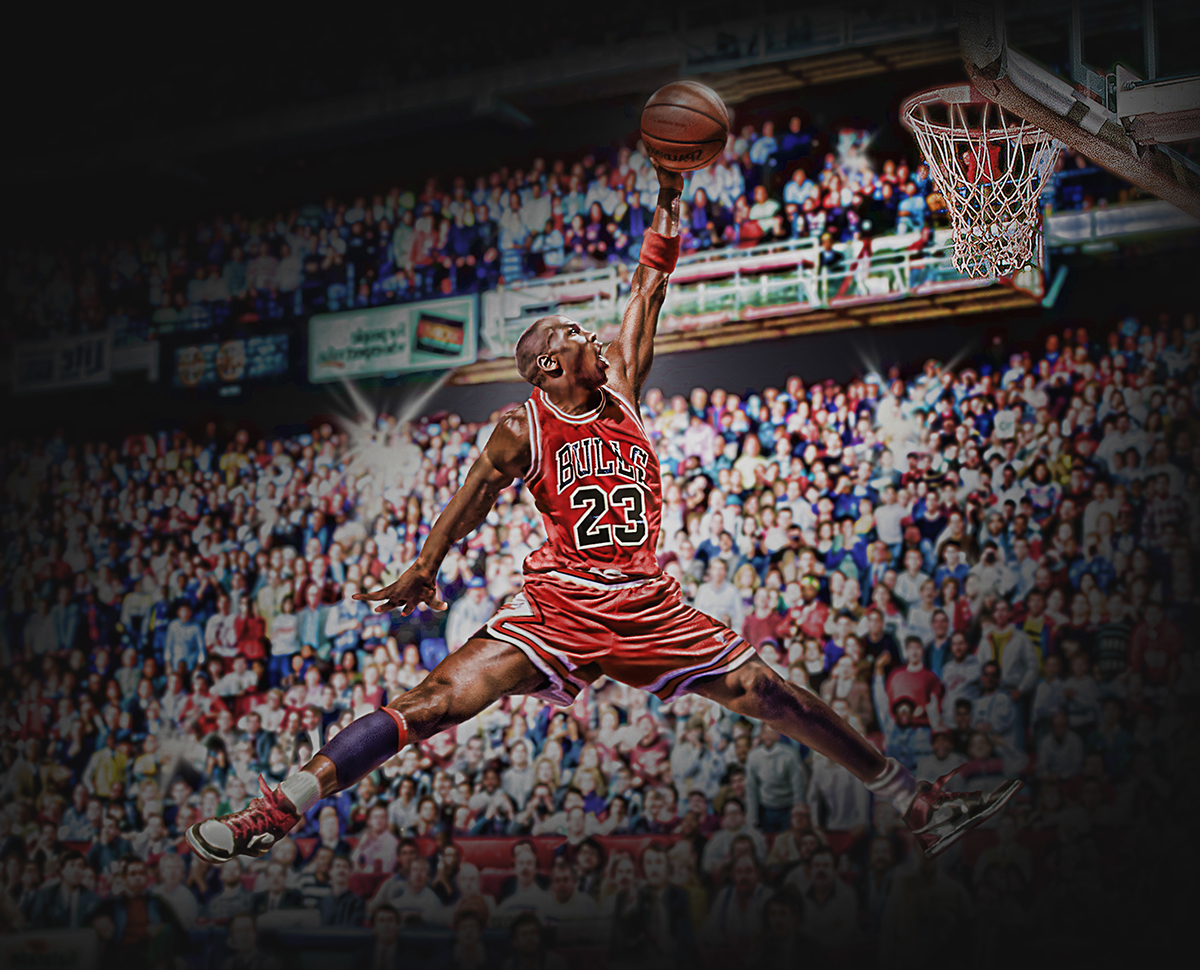 by Brendan Dunne
As it was captured at a promotional shoot, the photo used for the iconic Air Jordan "Jumpman" logo isn't the most accurate representation of Michael Jordan there is. Graphic designer Addison Foote sought to remedy that and came up with the images here, which imagine what the logo would look like if it was based on an actual in-game shot of His Airness.
His tweak on the original silhouette is subtle, changing the warm-up pants to shorts that would be worn in-game, but his re-imagining of the source photo puts the pose in a whole new context.
Instead of wearing early items from his apparel line with Nike, Jordan in these illustrations is decked out in full Chicago Bulls gear to go with the unique pair of Jordan 1s on his feet.
The silhouette in question, and the source photograph, were the focus of a since-dismissed lawsuit this year that had the original photographer seeking a huge sum from Nike for copyright infringement.