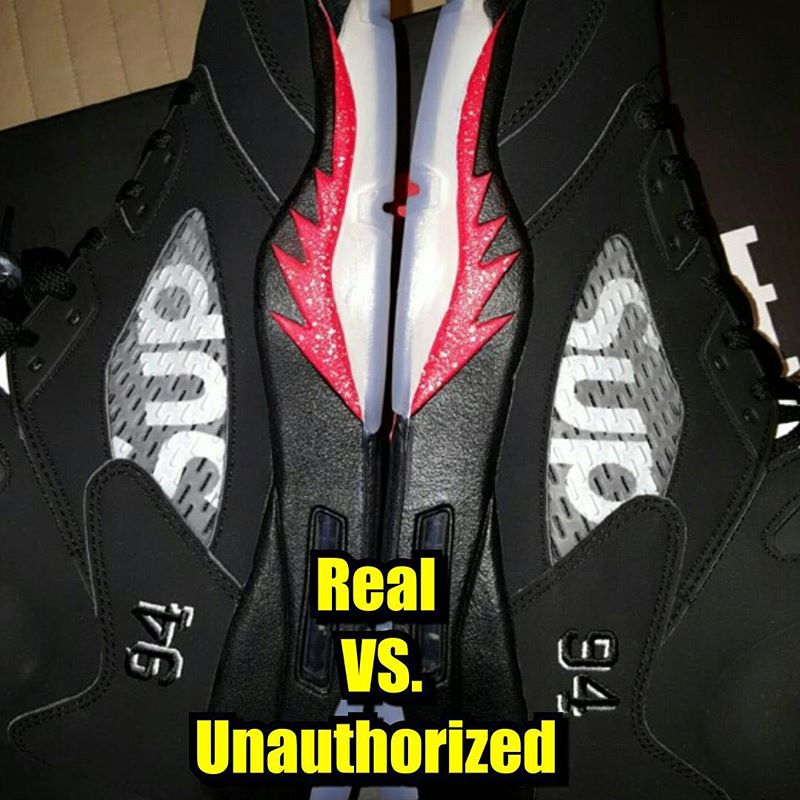 by Brandon Richard
In recent weeks, no sneakers have been hotter than Supreme's three-pack of Air Jordan 5s. Pairs instantly sold out through Supreme's web shop and at select Nike retailers, leaving those who missed out to turn to resellers for three-times retail.
As always, when there's money to be made, scammers get in on the business. There's a lot of fake Supreme Jordan 5s floating around, and Fake Education breaks down how you can identify a legit pair.
RELATED: How To Tell If Your 'Camo' Supreme Air Jordan 5s Are Real or Fake
1. "94" Embroidery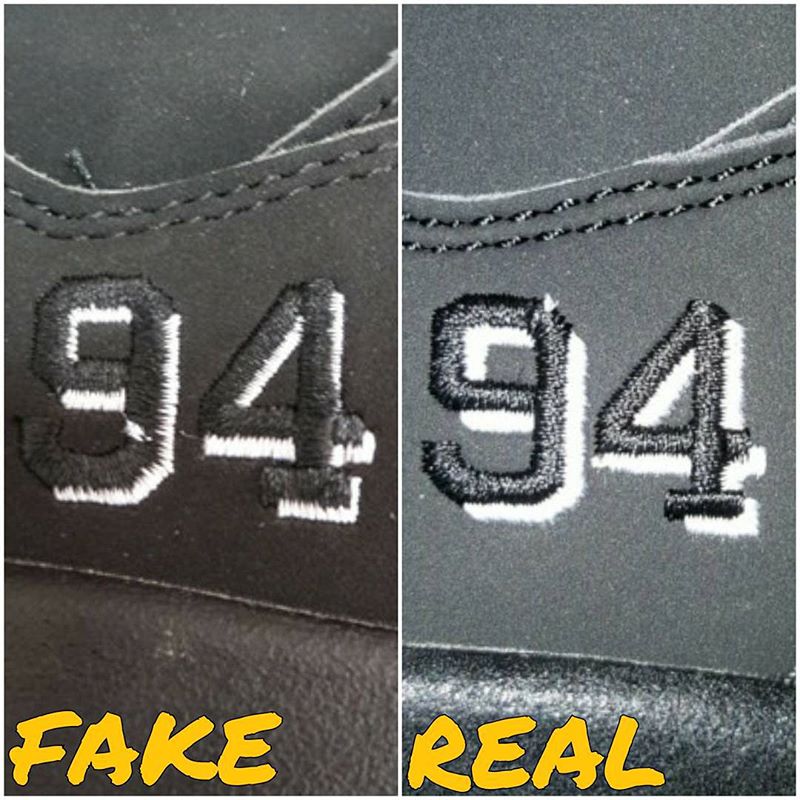 Fake Education: "The '94' on the real pair overall has cleaner and bolder stitching. At first glance they look the same, but with closer inspection you will see there is a huge craftsmanship difference."
---
2. Inner Sole Stitching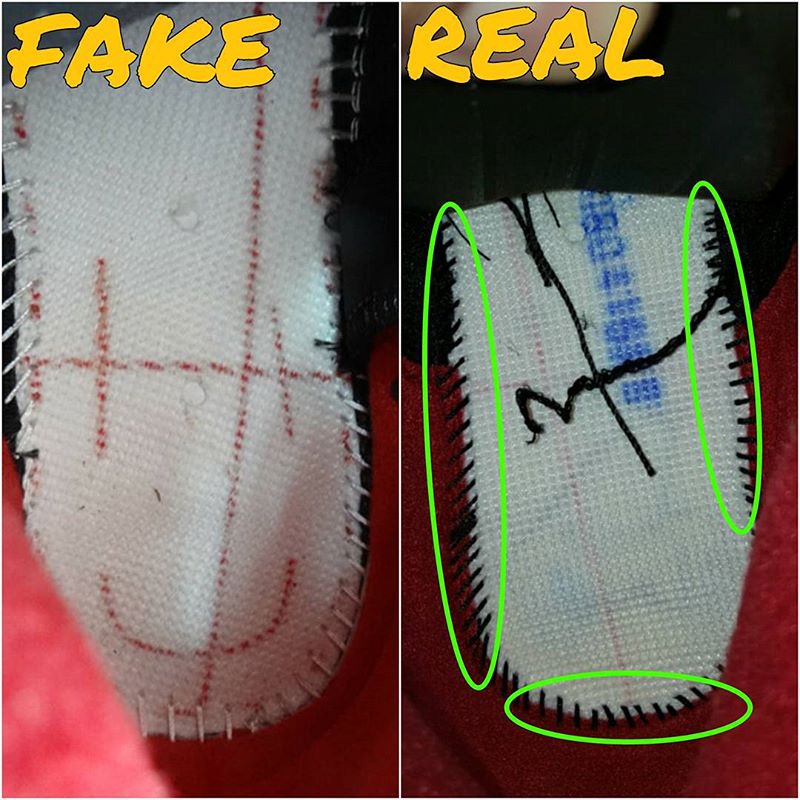 Fake Education: "When you take out the insole, this is what you will see. The retail pair has black stitching, the fake pair has white stitching."
---
3. Jumpman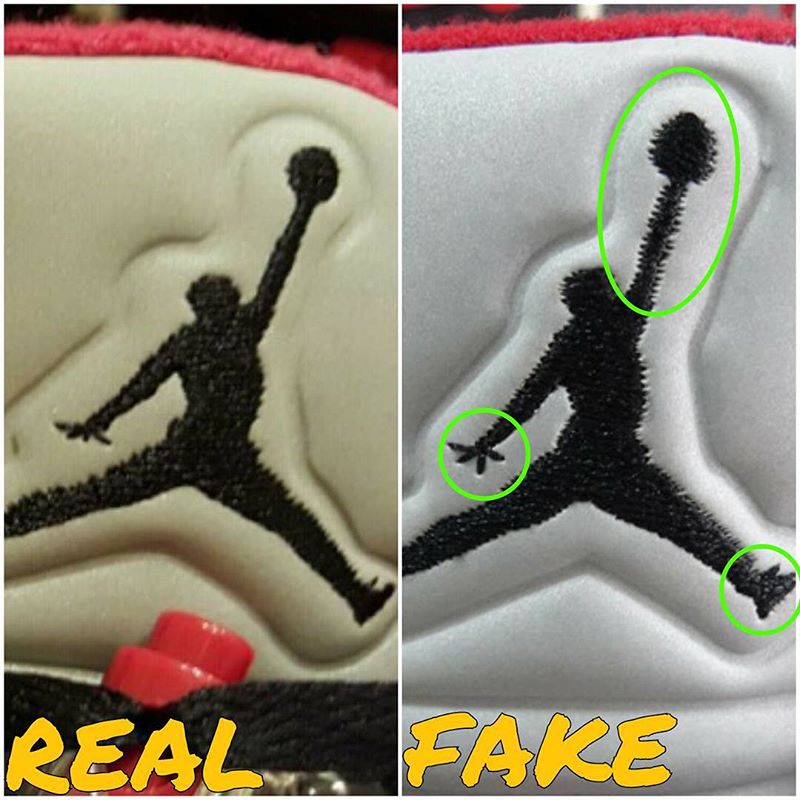 Fake Education: "The real pair has significantly cleaner stitching on the Jumpman. If you look at the green highlighted areas on the fake, and then look at those same spots on the real pair, you will see the difference."
---
4. Toebox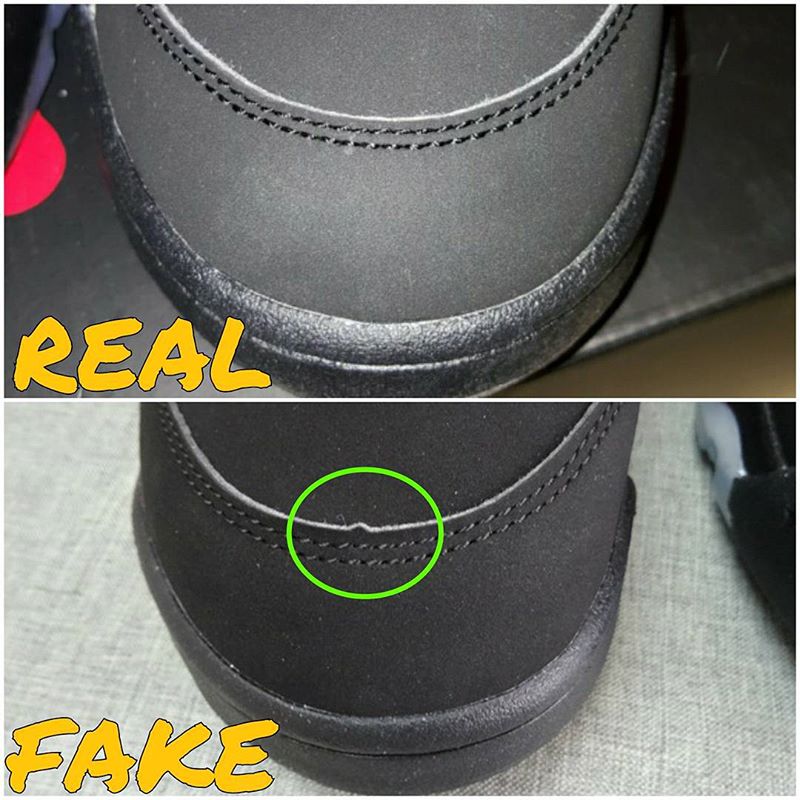 Fake Education: "The fake has a widows peak on the tie box."
---
5. Tongue Tag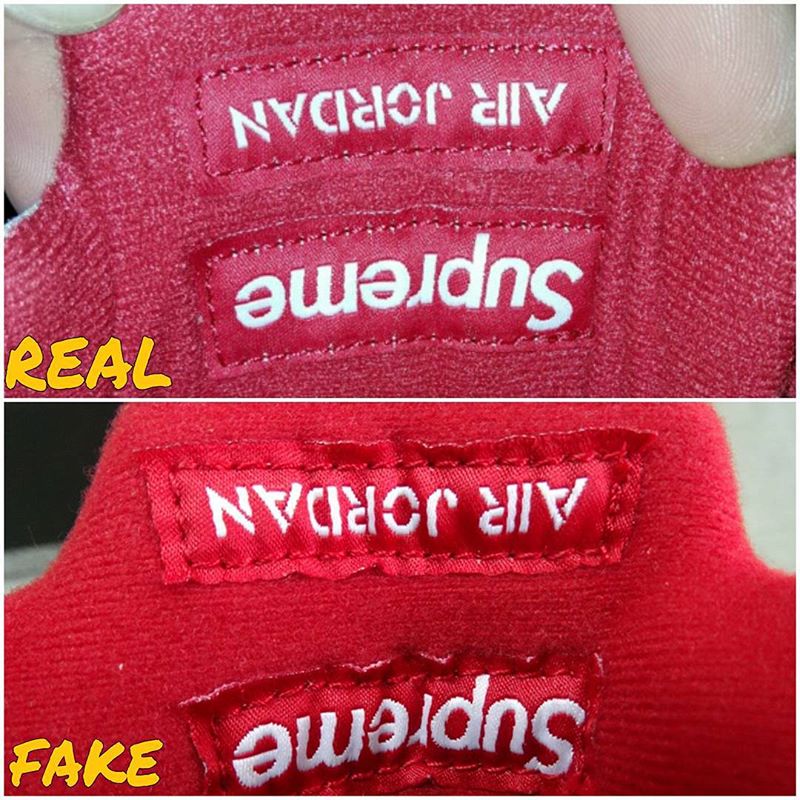 Fake Education: "The distance of the Supreme and Air Jordan tags have a lot more separation on the fakes. Also, the cut of the tags is sloppy on the fakes and overall craftsmanship is nowhere near as neat and clean as the real pair."
---
6. Plastic Mesh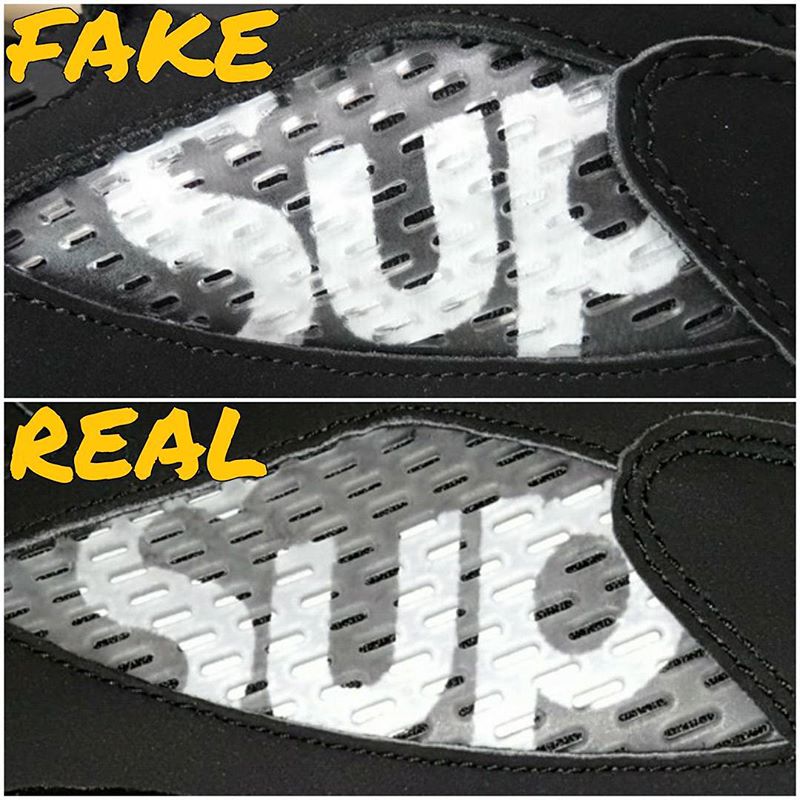 Fake Education: "The mesh on the real pair is milky/cloudy, on the fake pair it is clear/translucent. Same flaw is on the white Supreme 5s as well."