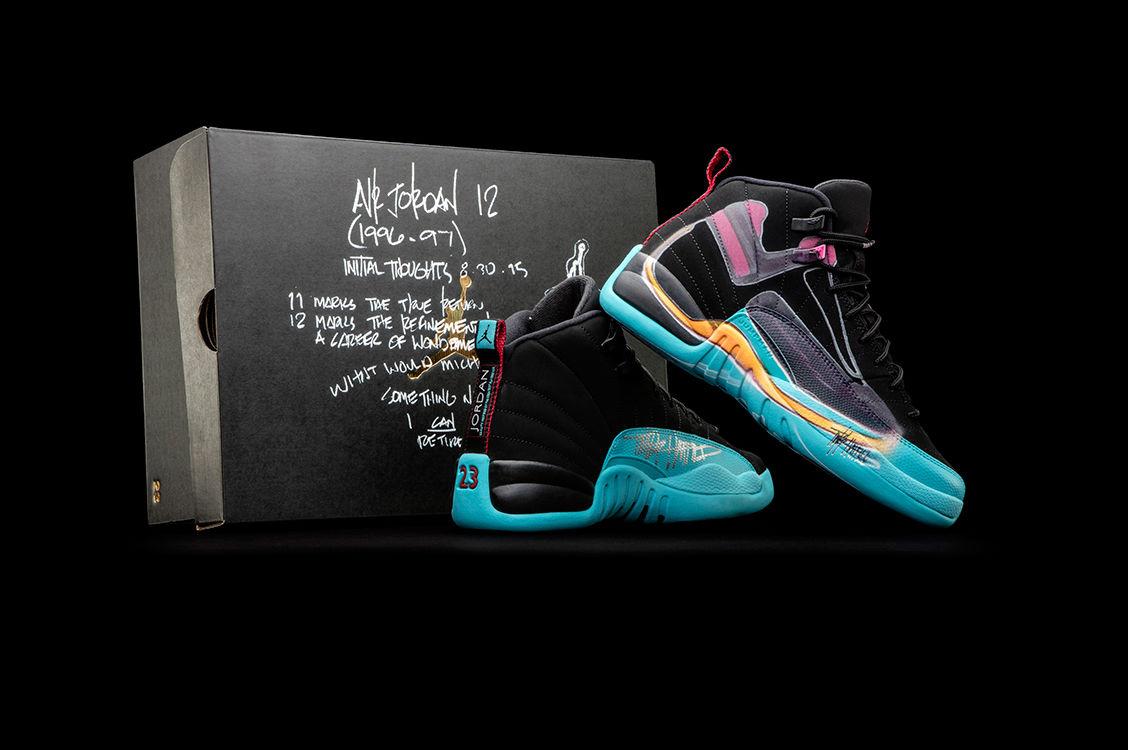 by Brandon Richard
"The Master" Air Jordan 12 isn't the only shoe being auctioned off as part of the #DBDOZEN.
Today's listing is for the "Gamma Blue" Air Jordan 12, hand painted with the same Tinker Hatfield-inspired custom sketch work by Nike's Mark Smith. It's unclear whether or not there will be other colorways, but the size up for grabs is a 6Y, possibly meaning that "Gammas" are reserved for smaller size auctions.
As of now, bidding is north of $4,000 on eBay. Previous auctions have fetched $14,100 and $11,301, with proceeds being donated to Doernbecher Children's Hospital.