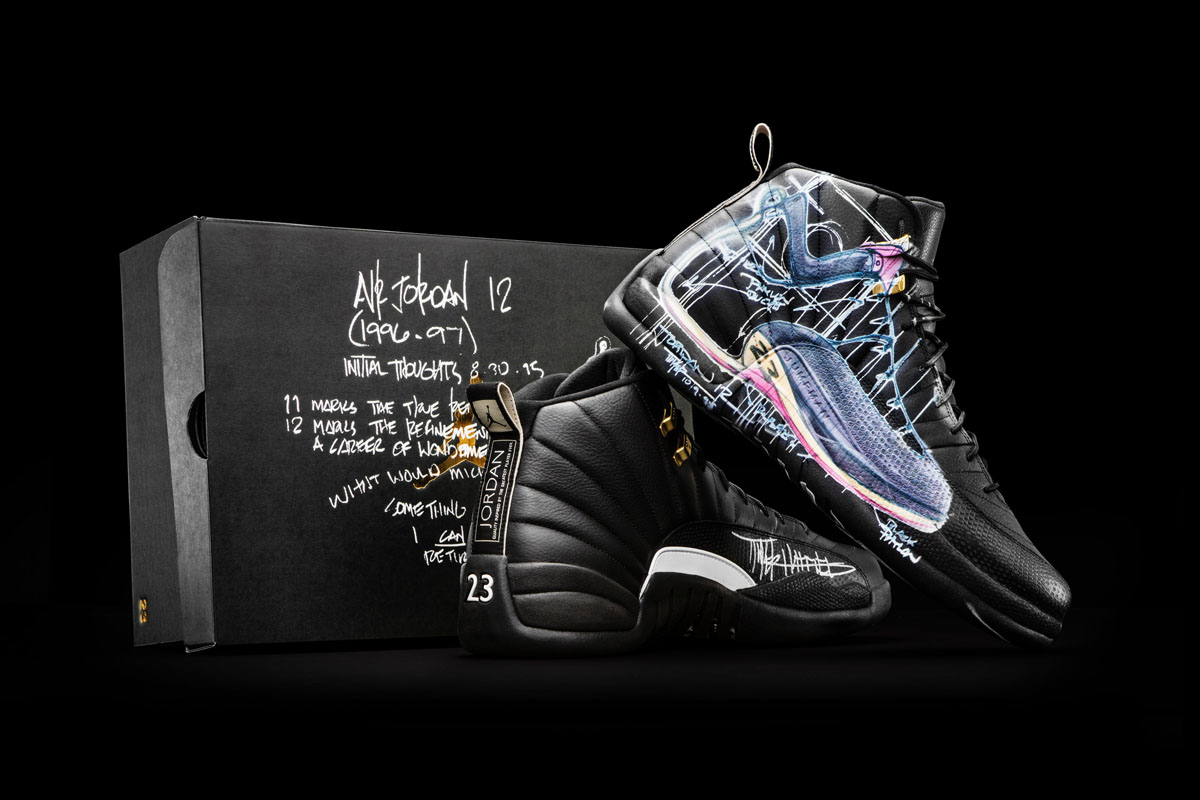 by Brandon Richard
Celebrating the 12th year of the Nike x OHSU Doernbecher Freestyle program, Nike is donating twelve pairs of exclusive Air Jordan 12s to Doernbecher Children's Hospital.
The sneakers, next year's "The Master" release, feature Mark Smith's personal application of Tinker Hatfield's original Air Jordan 12 sketch, each presented in a box printed with Tinker's initial design elements and autographed by both Smith and Hatfield.
Next, the shoes will be auctioned off, with proceeds from the #DBDOZEN benefiting OHSU Doernbecher Children's Hospital. The first pair was auctioned off at tonight's Doernbecher Freestyle reveal in Portland, and the remaining 11 will be listed on eBay on the following dates.
Pair 2 – begins Oct. 24
Pair 3 – begins Oct. 27
Pair 4 – begins Oct. 30
Pair 5 – begins Nov. 2
Pair 6 – begins Nov. 5
Pair 7 – begins Nov. 8
Pair 8 – begins Nov. 11
Pair 9 – begins Nov. 14
Pair 10 – begins Nov. 17
Pair 11 – begins Nov. 20 (One Day Auction)
Pair 12 – begins Nov. 20 (One Day Auction)