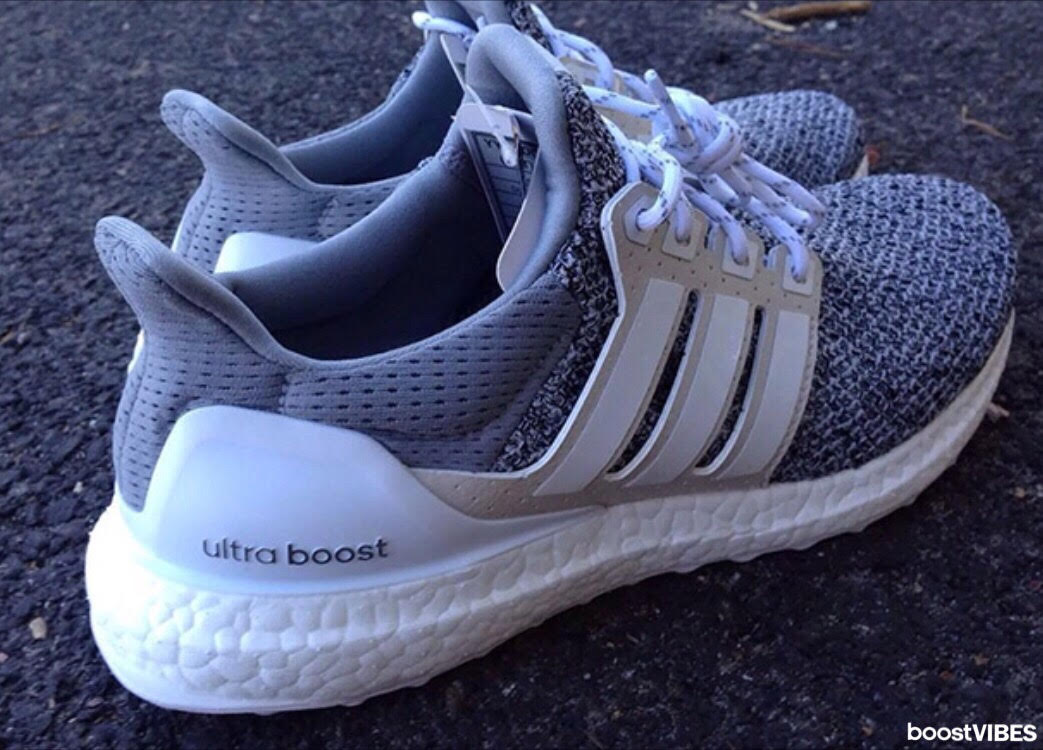 by Brandon Richard
The latest 2016 adidas Ultra Boost preview not only provides a look at what's to come, but highlights a key tech update on next year's version.
This Ultra Boost is delivered in a classic grey and white scheme, with a wool-like knit from quarter to toe. However, the noticeable difference is a revamped outsole, made with rubber by powerhouse tire manufacturer Continental. The outsole wearing down quickly has been one of the few complaints about the first generation Ultra Boost.
According to the sample tags in the photo below, this colorway may be part of the Spring / Summer '16 lineup.