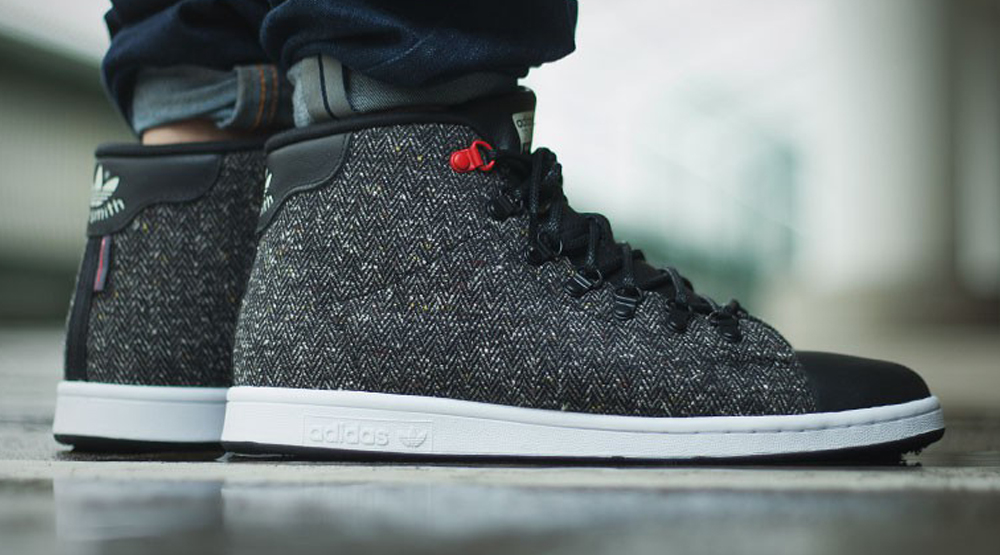 by Brendan Dunne
The adidas Stan Smith has never been thought of as a winter-ready silhouette, but adidas is hoping to change that with this version of the shoe.
Here the sneaker is presented in the adidas Stan Smith Winter form, which erases the tennis white look of the standard pair and replaces it with a warm herringbone upper, a mid cut, and d-ring lacing.
It's unclear whether adidas has given the shoe any sort of reinforced traction on bottom, but it doesn't look like it from these images.
This adidas Stan Smith Winter is arriving now at European retailers, expect a U.S. release to follow in the coming months.