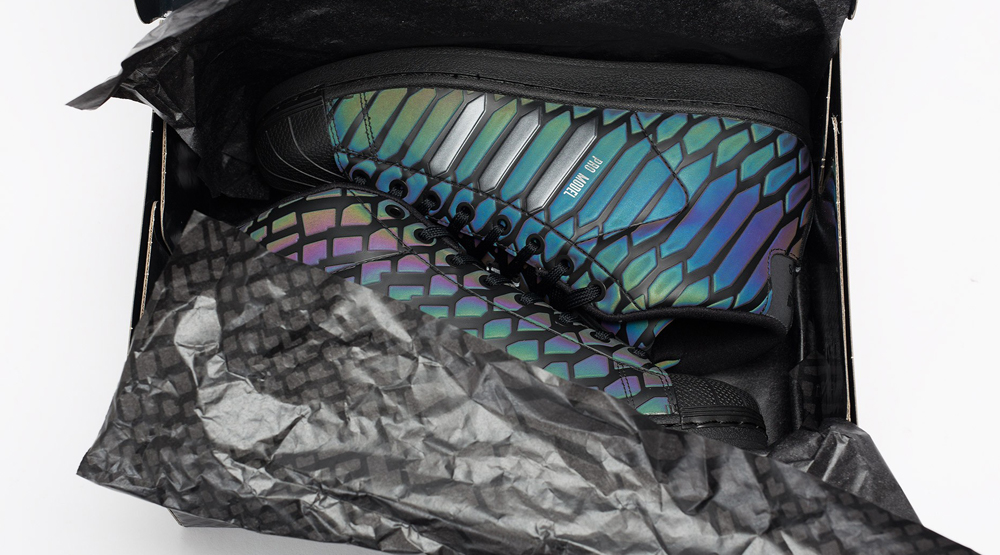 by Brendan Dunne
Adidas made some serious noise during the busy weekend of sneaker releases that marked the 2015 NBA All-Star Game. Headlining things was the adidas Yeezy debut, but also sought after was the "Xeno" pack.
The brand has brought the reflective snakeskin look from that collection back a couple times since, but has stuck with the original silhouettes that the material arrived on. This time around it's porting it over to the adidas Pro Model, which does the clever thing of highlighting the three stripes on the side with a differently colored reflective material.
European stores like Suppa are listing this "Xeno" adidas Pro Model as "coming soon" for now.